BUFFALO, N.Y. — The X-Men universe deserves better than this. The characters of Mystique (Lawrence, Winter's Bone, Red Sparrow) and Phoenix (Turner, Barely Lethal, HBO's Game of Thrones) deserve better than this.
Franchise fans, looking at the end of a series that started with X-Men: First Class deserved a better conclusion. What they all got was a noisy, poorly plotted end that certainly doesn't rise to the level of conclusion. With Dark Phoenix, this doesn't end with a bang, but with barely a whimper.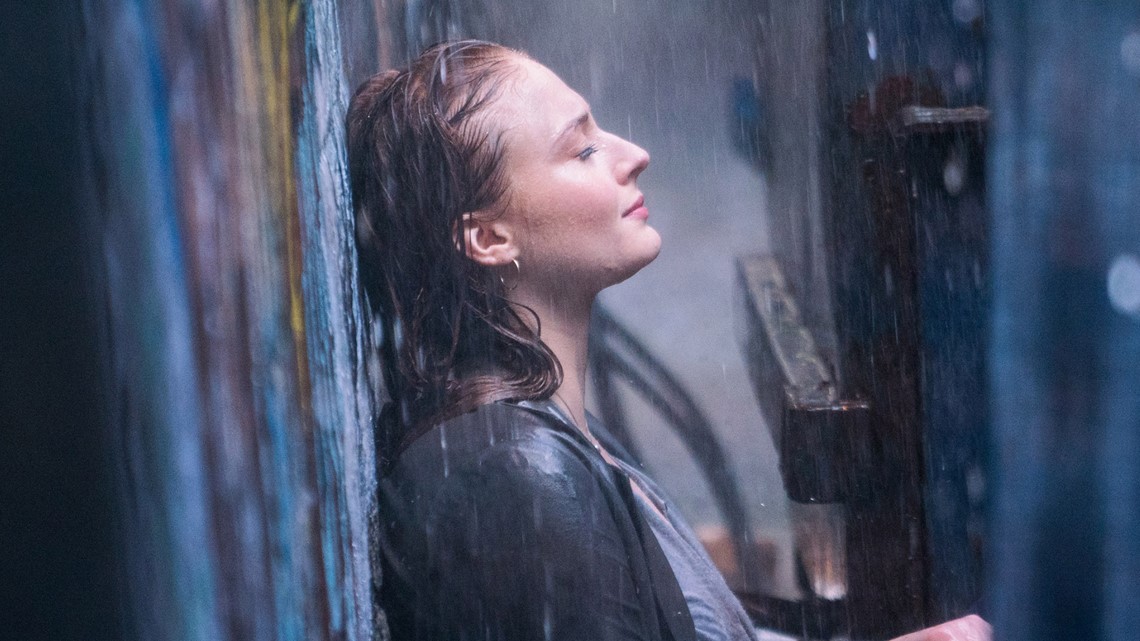 Perhaps Sophie Turner misses Game of Thrones.
As the title might reveal, Dark Phoenix focuses on the origin and fate of Jean Grey. After accidentally causing the car crash that she believes killed her parents John (Scott Shepherd, Hostiles, Bridge of Spies), and Elaine (Hannah Emily Anderson, The Purge, Jigsaw), the younger Jean (Summer Fontana, Office Christmas Party, TV's The Originals) is recruited by Charles Xavier (McAvoy, Split, Glass) to attend his School for Gifted Youngsters (she is a powerful telekinetic, after all). But Xavier tampers with Jean's mind in an attempt to protect her from the trauma and guilt associated with the accident. That's a bit of meddling that will come back to bite him. So, some years later the X-Men are called upon to help the crew of a Space Shuttle that's threatened by what looks to be a solar flare. A crew of X-men, including Scott Summers / Cyclops (Sheridan, Ready Player One, Detour) and Raven / Mystique are dispatched to orbit. They rescue the crew, but before Jean can return to the X-Jet she's attacked by the solar flare, because it's not a solar flare, but some kind of all-powerful extraterrestrial force that unaccountably wants to imbue Jane with all of its power. It does so just before Jean is retrieved. Upon returning to earth, the X-men are hailed as heroes. While they're celebrating with a nice outdoor party in the woods near the school, some aliens descend to Earth, and, being shapeshifters, start taking on the appearance of some regular earthlings.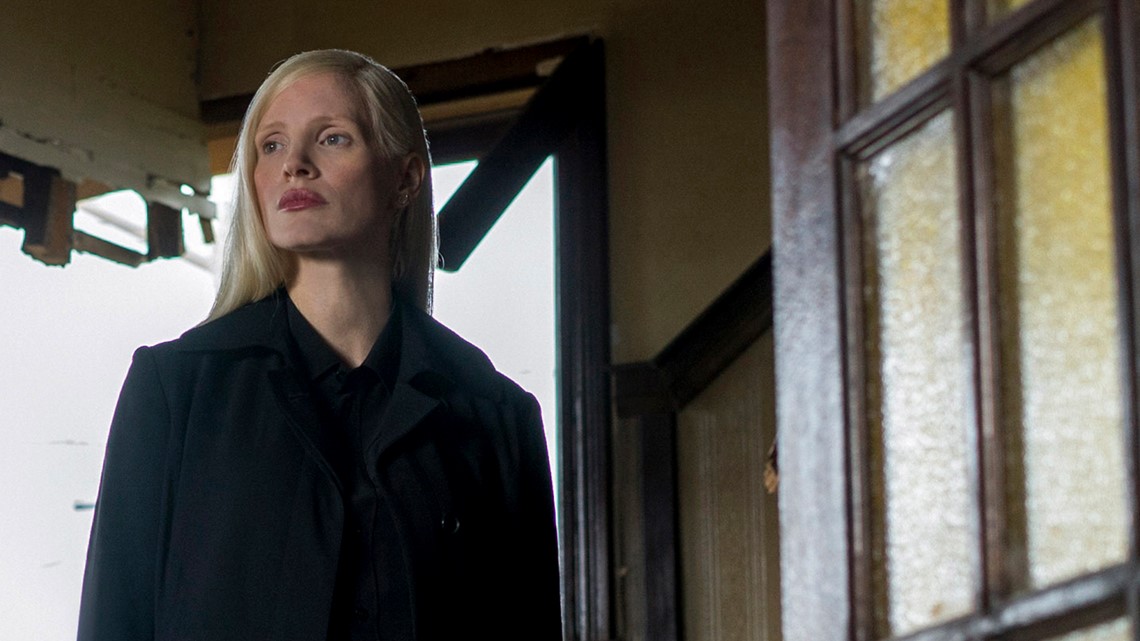 If you can choose who you are gonna look like, why not choose Jessica Chastain,
Their leader, Vuk, takes on the shape of a beautiful blonde woman (Chastain, Molly's Game, The Martian) and starts searching for Jean, now nicknamed Phoenix, because she wants that power. Jean, for her part, passes out at the party after dealing a psychic blast to all those around her. Eventually, the mental blocks Xavier put in place fall. Jean realizes that she'd been lied to, and that her father is still alive. She heads to her hometown to find out what's what, with Vuk and the rest of the D'Bari in pursuit, and destruction and death in their wake.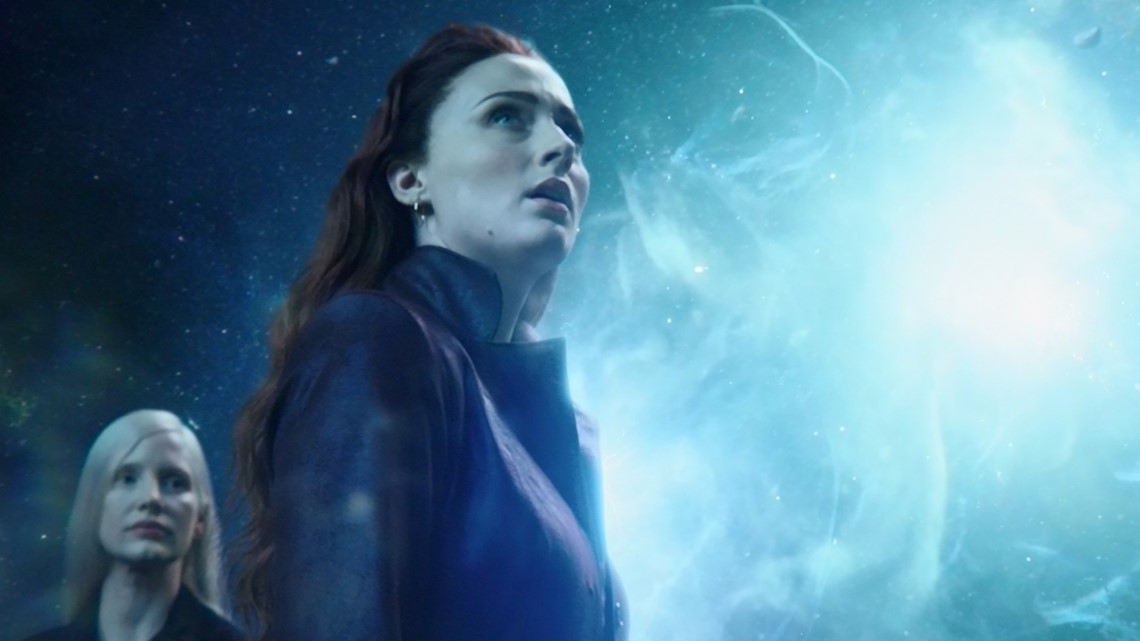 There's no Academy Award nomination in that cloud, believe me.
The film has some phenomenal members in its cast with the likes of McAvoy, Chastain, Lawrence and Fassbender (The Counsellor, Prometheus) chief among them. Making the most of the slop that writer/director Kinberg (Sherlock Holmes) has handed them, they turn in some yeomanlike, even excellent work; especially Chastain. Lawrence pulls off the whole shapeshifting, blue skin look, acting through the blue makeup. While McAvoy seems to be spending an awful lot of his career with a shaved head, he is still a versatile actor (his work in Glass and Split a testament to that). But those talents are largely wasted here, as much of the time he covers that bald noggin with a weird, blue led lit mind reading helmet. Chastain brings an appropriate emotional detachment to the alien role. Suffice it to say that the film is just not up to the talents of its cast.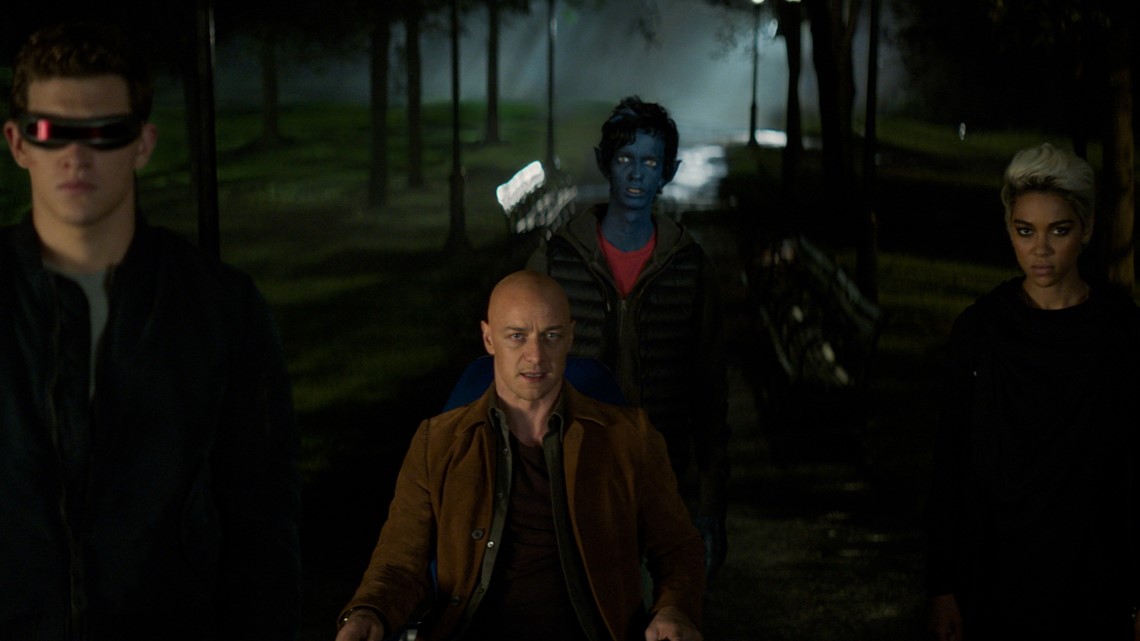 It may be dark, but they can see by the glint of Xavier's chrome dome.
Of course, the special effects are convincing and seamless. But the thespianism and the CGI are in service of a script that is dull, predictable and largely uninteresting. That's completely at odds with the source material, and some of the original X-Men films. Dark Phoenix represents a dark day for this franchise. All the mutant powers in this film, all the telekinetic powers, all the inter-mutant romance cannot inspire more than 2 and a half out of five boxes of popcorn.
I still miss Famke Janssen as Phoenix, but time marches on.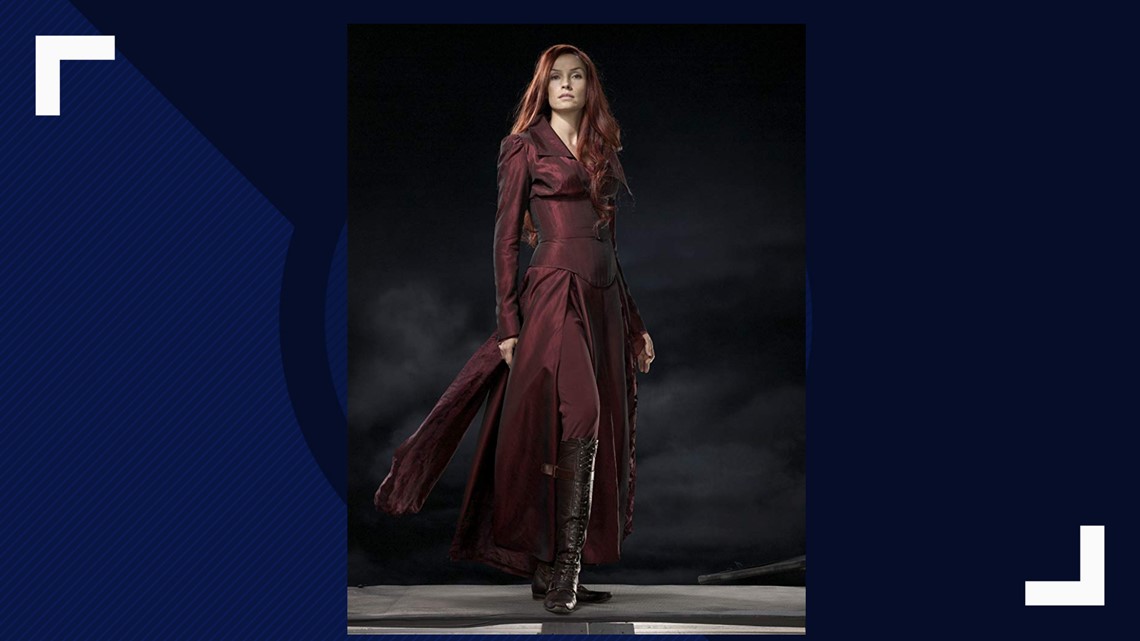 Dark Phoenix is directed by Simon Kinberg and stars James McAvoy, Michael Fassbender, Jennifer Lawrence, Nicholas Hoult (Mad Max: Fury Road, Warm Bodies), Sophie Turner, Tye Sheridan, Alexandra Shipp (Spinning Man, Straight Outta Compton), and Jessica Chastain.
It's Rated PG-13 for intense sequences of sci-fi violence and action including some gunplay, disturbing images, and brief strong language and runs 113 minutes. It frets its two hours on the screen, but ultimately is just sound and fury.
Now, the guy who famously used the phrase "sound and fury," is the subject of our next film.
All is True begins as the greatest writer in the history of the English language, William Shakespeare (Kenneth Branagh, Dead Again, Dunkirk), ends his writing career, and returns to Stratford on Avon. It turns out that there are demons there he must confront.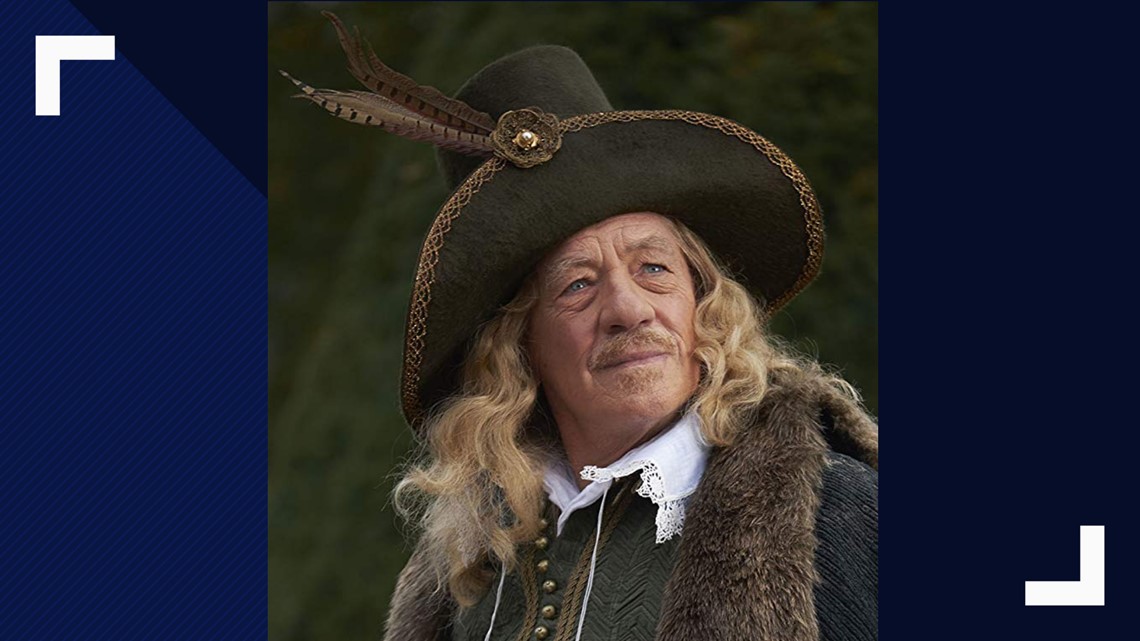 It looks like Ian McKellen is ready for his close-up, now.
All is True has an excellent cast: Kenneth Branagh, Dame Judy Dench (Red Joan, Skyfall), Ian McKellen (The Lord of the Rings Trilogy, Richard III). It tells a story of anguish and redemption certainly worthy of a Shakespearian play. It's beautiful and moving and worth four and a half out of five boxes of popcorn. It's Rated PG-13 for thematic elements, suggestive material and language, but it's not for those who have no interest in the man, or the time in which he lived.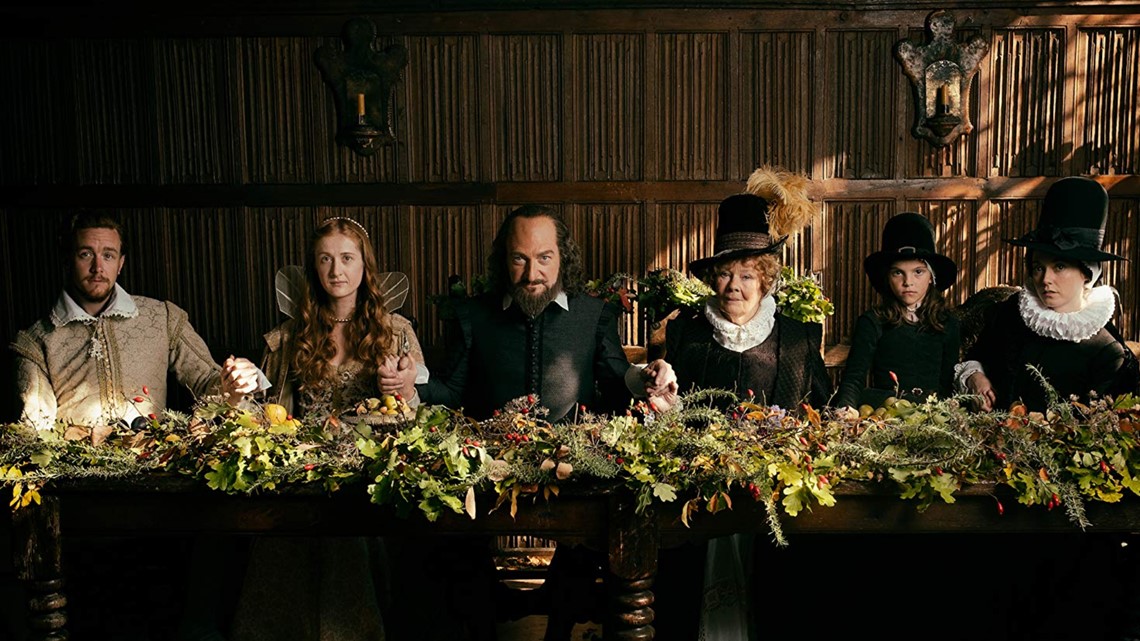 All is True is set in a time when the women wore great hats!
It was directed by Branagh and runs 101 minutes.
If you're in the mood for a comedy, There's an entry courtesy of the gang that brought us the Minions, those capsule shaped conveyors of crime and comedy.
The folks at Illumination have released The Secret Life of Pets 2. It should hit home for all those folks who think their pets are really people…what with opinions on childrearing and all.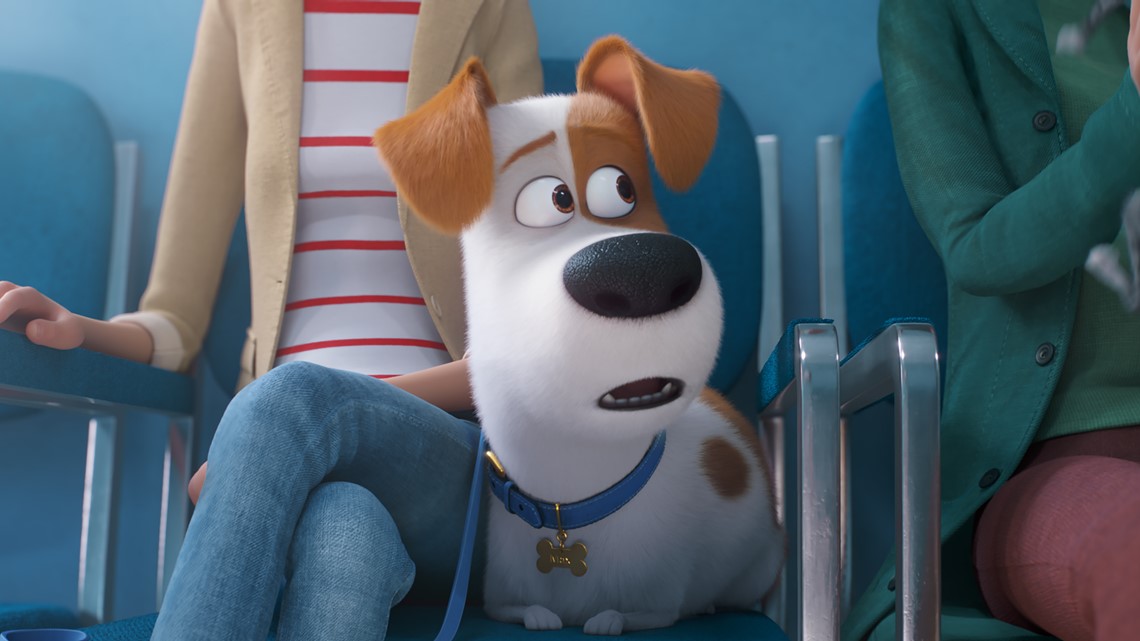 The film has an outstanding voice cast including the likes of Harrison Ford, (Blade Runner 2049, Apocalypse Now!) Tiffany Haddish (Night School, Girls Trip), Patton Oswalt (Seeking a Friend for the End of the World, The Secret Life of Walter Mitty), and Lake Bell (In a World, Million Dollar Arm). It is relentlessly cute. But it's also relentlessly entertaining. This family friendly film meows and barks all the way to 4 out of 5 boxes of popcorn.
The Secret Life of Pets 2 was directed by Chris Renaud (Despicable Me) and Jonathan del Val directing his first film, It's rated PG for some action and rude humor. Yeah there is that, but most of the funny stuff is as clever as it is cute. This reviewer is not a huge fan of cute, but it works, here.
Divergent choices (if you consider Dark Phoenix to be a viable choice) at the cinexplex this weekend.