BUFFALO, N.Y. — 1917 is simply one of the very best war movies ever made. It is probably the best World War I film ever made.
It is an astonishing, immersive, compelling and technically masterful piece of filmmaking, and it is unusual in that the story told lives up to the cinematic wizardry used to tell it.
The story takes place starting on May 6, 1917 (coincidentally, the day the United States entered the conflict, but that does not impact this story at all). On the front lines in Northern France, Lance Corporal Blake (Dean-Charles Chapman, The King, The Commuter) is tapped for a special mission and selects his friend, Lance Corporal Schofield (George MacKay, True History of the Kelly Gang, Ophelia) to go along.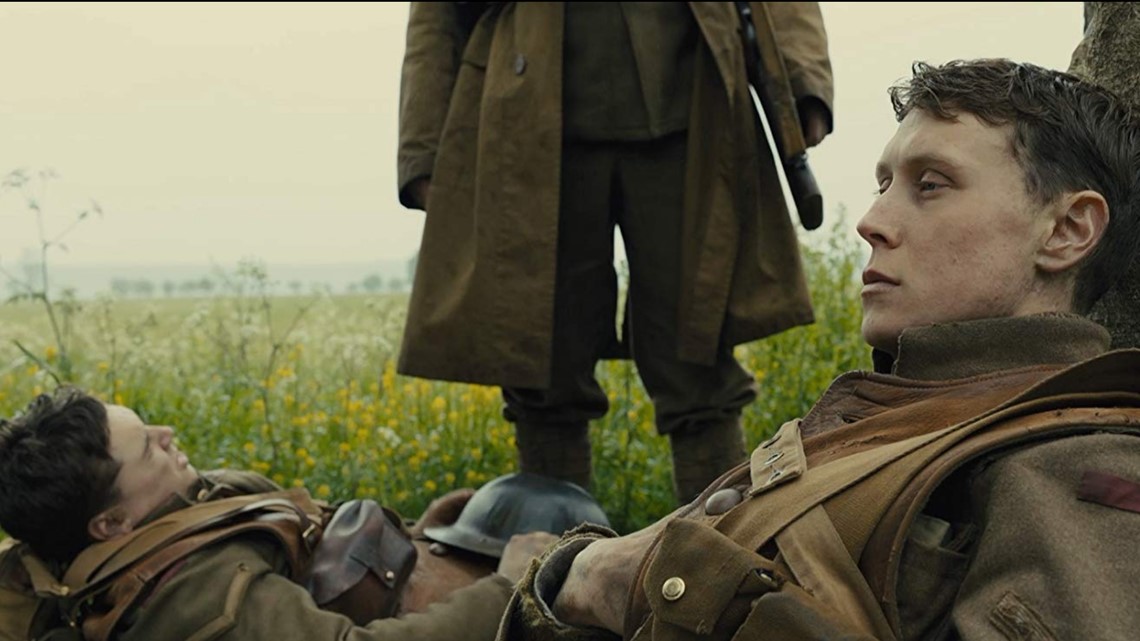 General Erinmore (Colin Firth, Bridget Jones's Baby, The King's Speech) tells the two that a Colonel MacKenzie (Benedict Cumberbatch, The Imitation Game, The Current War) plans on launching an offensive against the retreating German forces, but aerial reconnaissance has revealed that he and 1600 men (including Blake's brother) will be walking into a trap, and a massacre will ensue.
The General has no way to inform the colonel of this except by sending these two corporals on an extraordinarily perilous journey to hand-deliver that message. If they fail, hundreds will die.
There are a lot of extraordinarily good things about this film, beginning with the story. Director Sam Mendez (Road to Perdition) co-wrote the script with Krysty Wilson-Cairns (TV's Penny Dreadful) and based the story on a tale brought home from the war by his late grandfather, Alfred Mendez, who fought in Flanders during "The Great War."
This story looks at the meat-grinder that was trench warfare in WWI through the lens of these two young soldiers, called upon to save the lives of hundreds of their compatriots.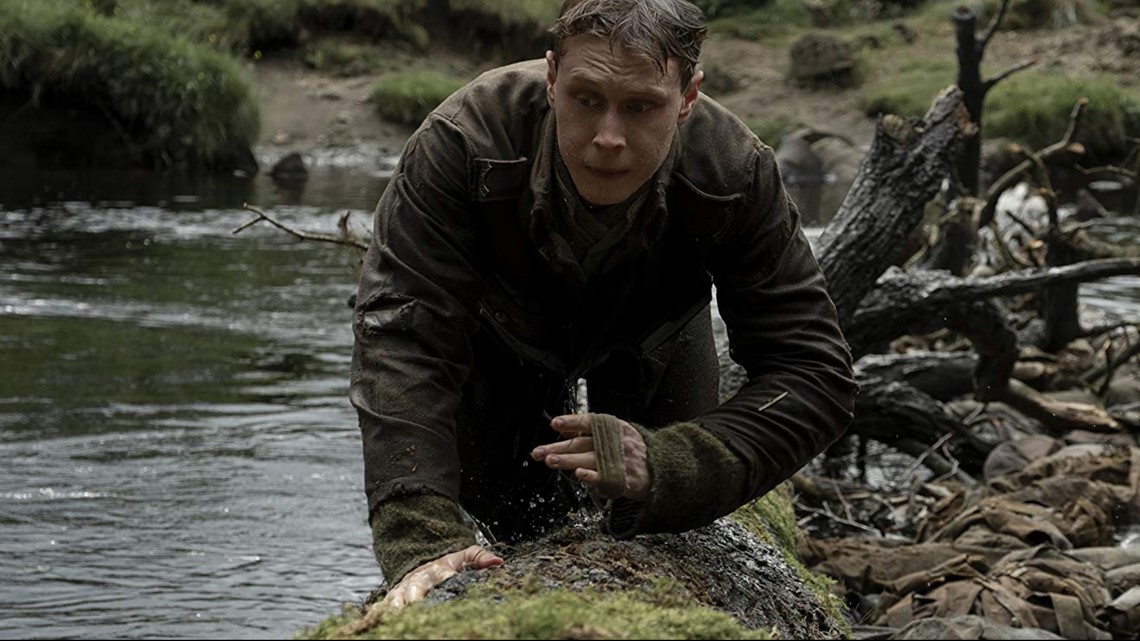 It's a great story, and one hopes it's true. But regardless of that, the technique that the younger Mendez uses to present this on film is extraordinary. Along with Cinematographer Roger Deakins (No Country for Old Men) and Film Editor Lee Smith (Inception), Mendez presents his story in what looks like one long take.
Now, it's not one long take, and the edits from one take to the next are very cleverly disguised, and the takes are long enough to inspire tremendous respect for the filmmakers. The camera moves are incredible as are the performances in front of and behind the camera to support those moves.
It is a fascinating and unfortunately rare cinema experience. Sometimes, the experience is claustrophobic and utterly without vista of any kind, which may mimic some of the real-life experience of trench warfare.
Also, this seems to be a one-camera endeavor. There are no reverse takes or any of those other artifices of cinematography. Things are revealed through a pan or some other move, instead of a cut to a reverse angle. This keeps the audience on edge, almost willing the camera angle to change so that you can see whatever horror the character is reacting to.
There are other movies that have utilized this technique, such as Alfred Hitchcock's Rope (1948), but Mendez's film spans far more physical territory than Rope.
Techniques and technology aside, the cast delivers astonishing performances, at times heart wrenching and disturbingly evocative. The elaborately choreographed moving shots must have been challenging for crew and cast alike. Audiences should marvel at the sheer co-ordination required to bring this to the big screen.
There is one, very small consequence of the techniques used here. At times, especially during the battle sequences, the film evokes the feeling of a first-person shooter video game. It quickly passes, and the complaint is truly small beer.
So, 1917 was honored at the Golden Globes, and it will doubtless be cluttering up the Oscars this year. That should surprise no one as this utterly excellent film is easily worth 5 out of 5 boxes of popcorn.
1917 was directed by Sam Mendez and stars George MacKay, Dean-Charles Chapman, Mark Strong, Andrew Scott, Richard Madden, Claire Duburcq, Colin Firth, and Benedict Cumberbatch.
It runs 119 minutes and is rated R for violence, some disturbing images, and language. It's shows us ugly, gruesome and disturbing things, but it also shows us great heroism and compassion in the face of sheer awfulness.
Speaking of awfulness. Underwater awfulness is at the heart of our next film.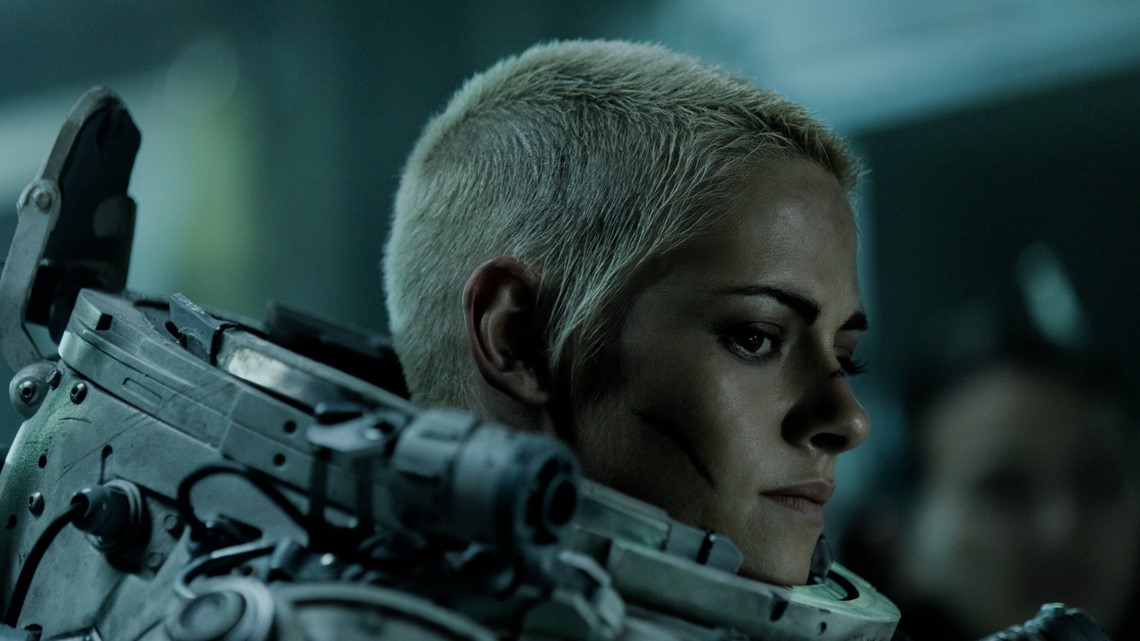 Kristen Stewart leads a decent cast in the stylish Underwater, but critics aren't liking this Monster Movie in the Deep Sea. It's Rated PG-13 for sci-fi action and terror, and brief strong language.
Underwater is directed by William Eubank, and stars Stewart, Vincent Cassel, Jessica Henwick, John Gallagher Jr., Mamoudou Athie, and T.J. Miller. It runs 95 minutes.
Are we done with awful yet? I guess that'll depend on if you are fans of the stars of our next film.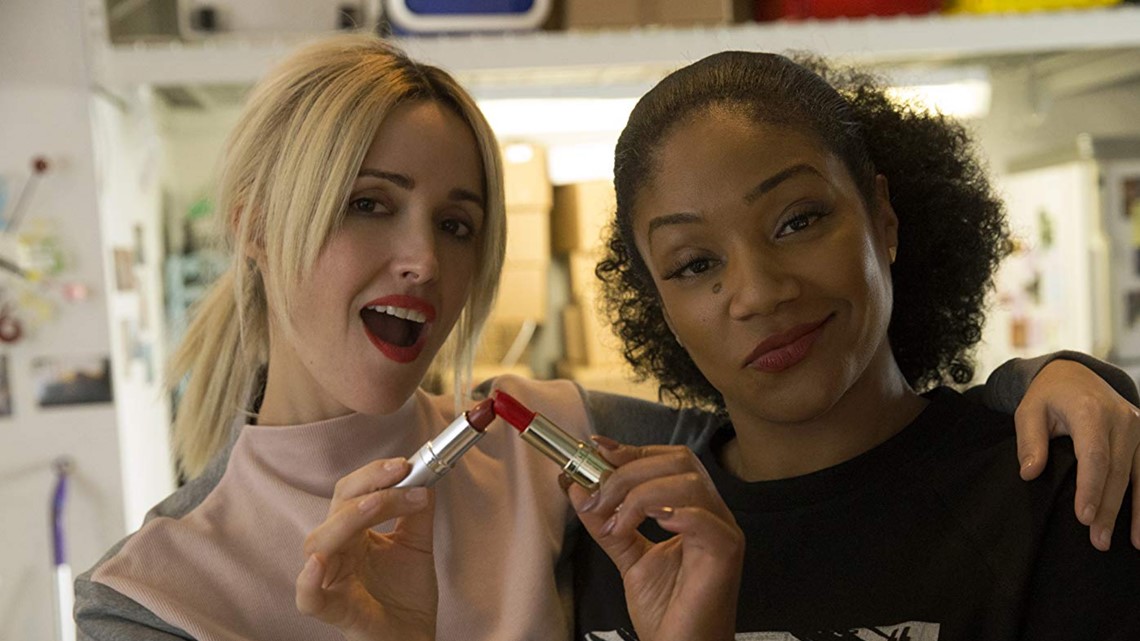 Like a Boss has a great cast, but critics are saying it's not a great, or even good film. This buddy slash workplace comedy is rated R for language, crude sexual material, and drug use. It's directed by Miguel Arteta and stars Tiffany Haddish, Rose Byrne, Jennifer Coolidge, Natasha Rothwell, Billy Porter, and Salma Hayek. It runs a mercifully short 83 minutes. I'm a big fan of Haddish, Byrne and Hayek so I'll probably give it a chance. After all, what do those critics know, anyway.
I'll tell you what many of them think they know: that they really like Just Mercy.
This story of delayed justice and mercy and the folks willing to fight for it will be cluttering up the Oscars.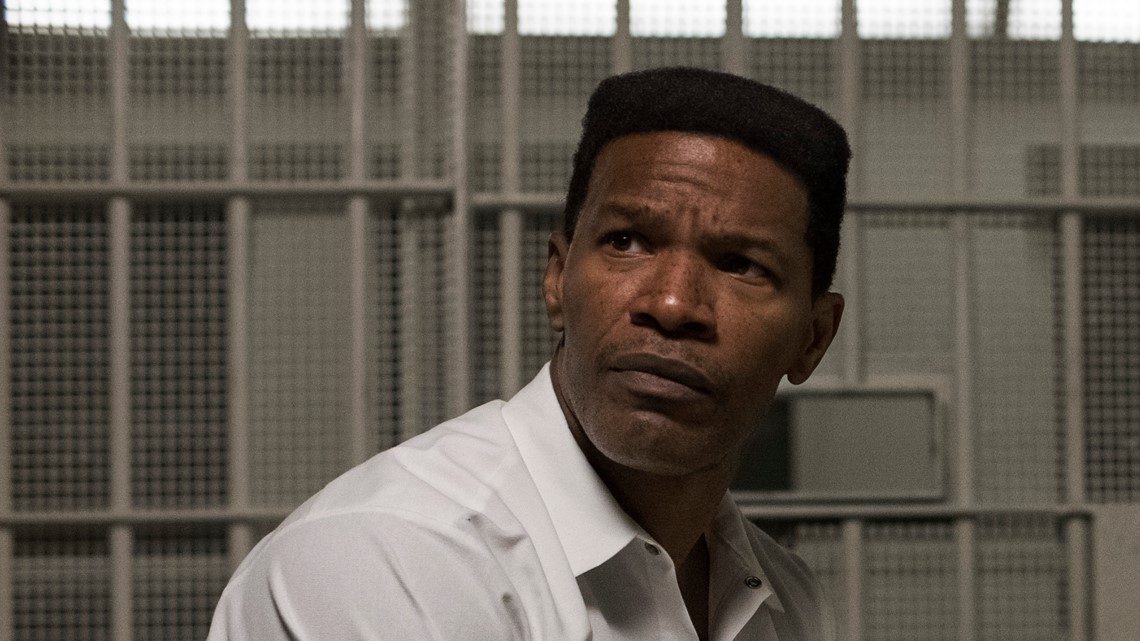 Jamie Fox, Michael B. Jordan and Brie Larson lead an awesome cast.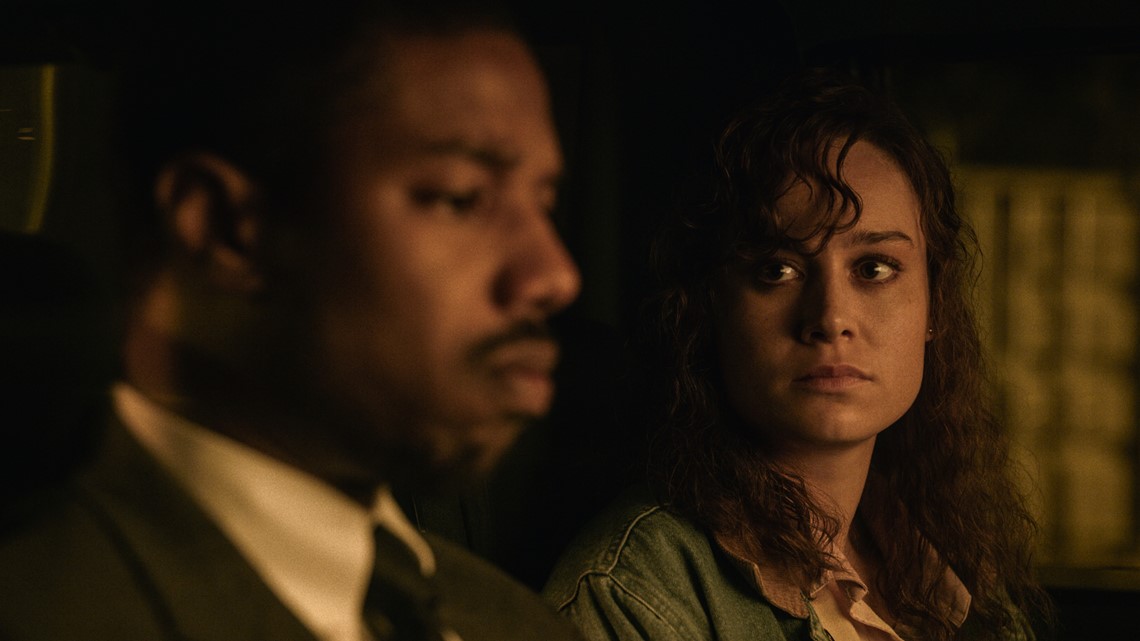 It's Rated PG-13 for thematic content including some racial epithets. It's directed by Destin Daniel Cretton and runs 136 minutes. I'll be seeing this film this weekend.
I'm Larry Haneberg, and I'm taking you 2 The Movies.