ORCHARD PARK, N.Y. — The Erie County Sheriff's Office has a warning for any Bills fan ahead of the game this Sunday in Orchard Park.
The sheriff's office put out a reminder Thursday saying that if anyone has the idea of trespassing into the Bills Stadium or the lots, you will be arrested.
"We have worked with the Buffalo Bills organization to implement safety and security measures for the stadium and the lots," said Sheriff Tim Howard in a press release. "The Bills have created a detailed and strict plan to abide by the governor's orders, and my office will assist the team in enforcing the guidelines on stadium property."
Due to New York Governor Andrew Cuomo's executive orders prohibiting fans in the stadium and people gathering in the Bills' lots, Howard says anyone entering the lots or the stadium will be arrested.
The Sheriff's Office says it will have Deputies and vehicles patrolling the lots and the stadium's perimeter on Sunday. The measures will remain in effect until New York's rules for sporting events are changed.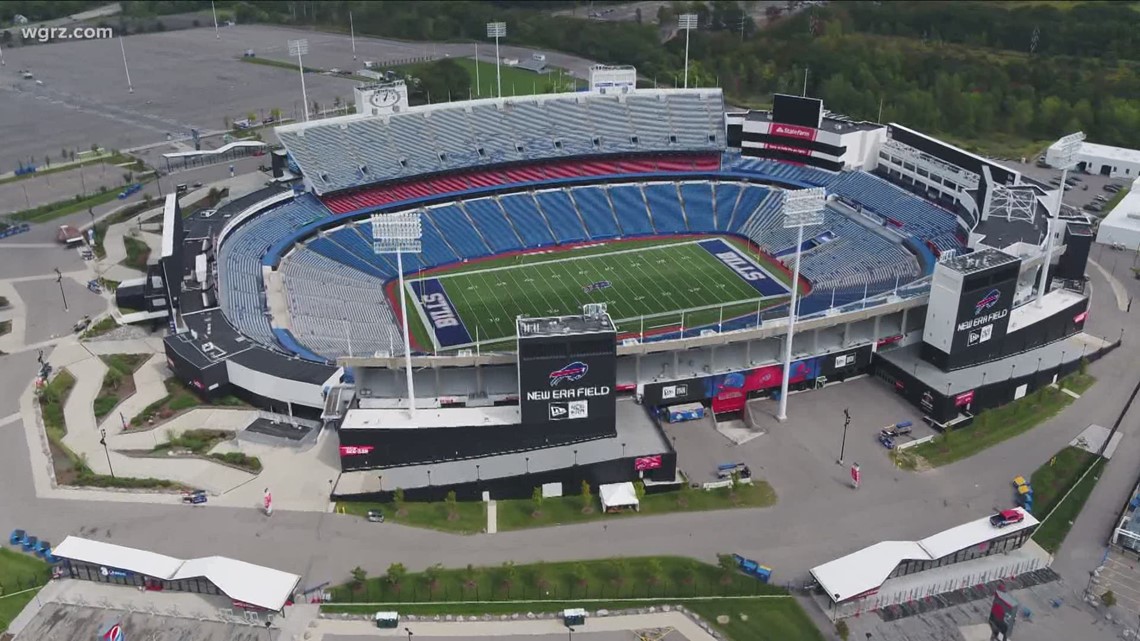 Poloncarz said that private lot operators run the risk of fines, and a potential shutdown from the Department of Health, if they open up their lots to fans above crowd limits for the game on Sunday.
Orchard Park Supervisor Patrick Keem also says his town's police department will be out in force as well. That is especially in response to rumors spread by social media that there could be "protest - tailgate parties" in areas around the stadium. Keem says "We'll be watching all around the stadium. Parking lots, roads. And all this social media stuff does get us concerned...which you read and you see on there. And we want to make sure we have enough police officers in case an incident occurs where we have to take forceful action...we'll be prepared."
Keem went on to say "The uncertainty is our concern. Being the first game we really don't know what's gonna happen. It's not like we have a track record of this. So we will have extra police on duty and Orchard Park will be watching carefully."