BUFFALO, NY - The Ride for Roswell had a record-breaking day Saturday, raising $5.2 million to support the fight against cancer.
The Ride is one of the nation's largest cycling events, bringing people together to celebrate survivors, pay tribute to those who lost their lives, and share in the goal of finding a cure for cancer.
"It hits you because, we all have family members I'm sure, that have passed away. I had two grandmothers that passed away from cancer," said Kevin Crowe, a local cancer survivor and second-year rider.
GALLERY: Photos of 2018 Ride for Roswell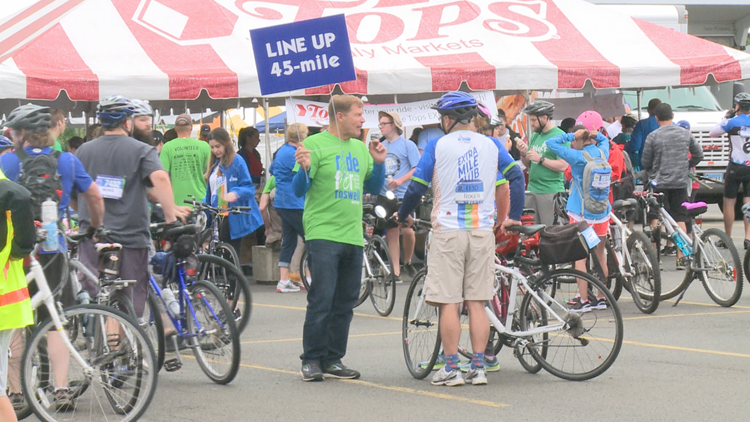 2 On Your Side is a proud sponsor of the Ride for Roswell, which has raised $48 million since 1996.