HAMBURG, N.Y. — The sudden death of 11-year-old Luca Calanni has shaken all of Western New York. He died from complications of the flu on January 11.
During the last few weeks, the color orange has become a symbol of support for Luca's family.
It's appeared on homes and in businesses, and on Saturday, on the court, in a Frontier High varsity boys basketball home game against West Seneca West.
Players and those in attendance sported orange T-shirts, some with Luca's initials.
The crowd paused for a moment of silence to remember Luca, who was a student at Frontier's Pinehurst Elementary School.
"The outreach and the outpouring of love, we can feel it. We feel it wrapped up in everyone's arms. It's amazing," said Ashley Calanni, Luca's mother.
Roger and Ashley Calanni remember their son as someone who was kind, friendly and had big dreams.
"I could see him. He's probably a greeter in heaven. 'Hi, I'm Luca Calanni. Welcome to heaven.' That's him in a nutshell," said Roger Calanni, Luca's father.
PHOTOS: Luca Calanni honored at Frontier Central Schools basketball games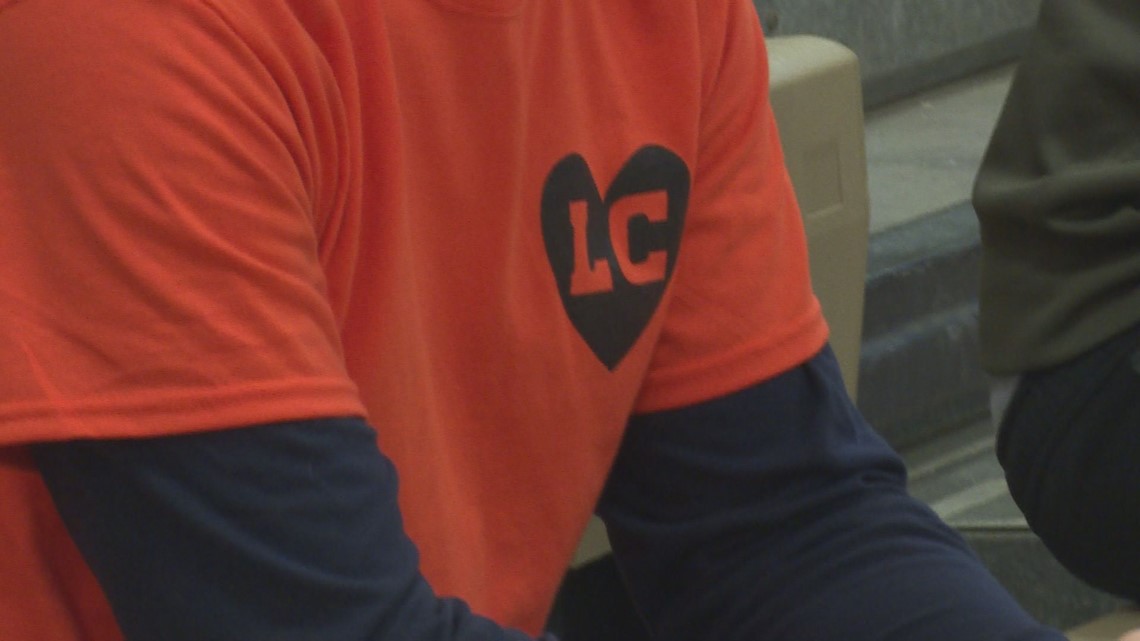 In his memory, his parents created the Luca S. Calanni Foundation to give back to other kids in the community.
Ashley told 2 On Your Side, "This is something that he wanted. A few weeks back, prior to his death, he had said that if he won the lottery, this is what he wanted to do. He was always very giving and always wanted to help people and include everybody."
A post on the foundation's Facebook page reads in part, "It is our dream to fulfill Luca's bucket list, helping others lead the full life he did."
"It's the little things in life that really make big differences long-term for people, and that's all we're trying to accomplish," Roger said.
Ashley added, "We were blessed to have him for 11 years and to share him, and now we're going to continue to share him and to help others. It just means the world to us, and I know it means a lot to him also."
Individual donations can also be sent to the "Luca S. Calanni Foundation" c/o Summit Wealth Management Inc. at 35 East Main St., Fredonia, NY 14063.
RELATED: In the wake of a boy's death, health officials urge precaution against flu
RELATED: Doughnuts are flying off the racks at Hamburg Tim Hortons in support of the Luca S. Calanni Foundation
RELATED: Luca S. Calanni Foundation supported at Western New York businesses