BUFFALO, N.Y. — Wife, mother, grandmother, and add to the title artist. Patti Thomas probably never thought she would be standing inside of an art gallery showing off her work.
Earlier this year she was encouraged by a friend to take advantage of her art skills. It has truly blossomed.
The art has a message and some pieces are simply though provoking.
She used a fictitious name, The Ghost.
"I did kind of wanna be like an apparition and just kind of sneak in under the radar. I wanted honesty from the art world, and so hence the ghost that's where it came from," she said.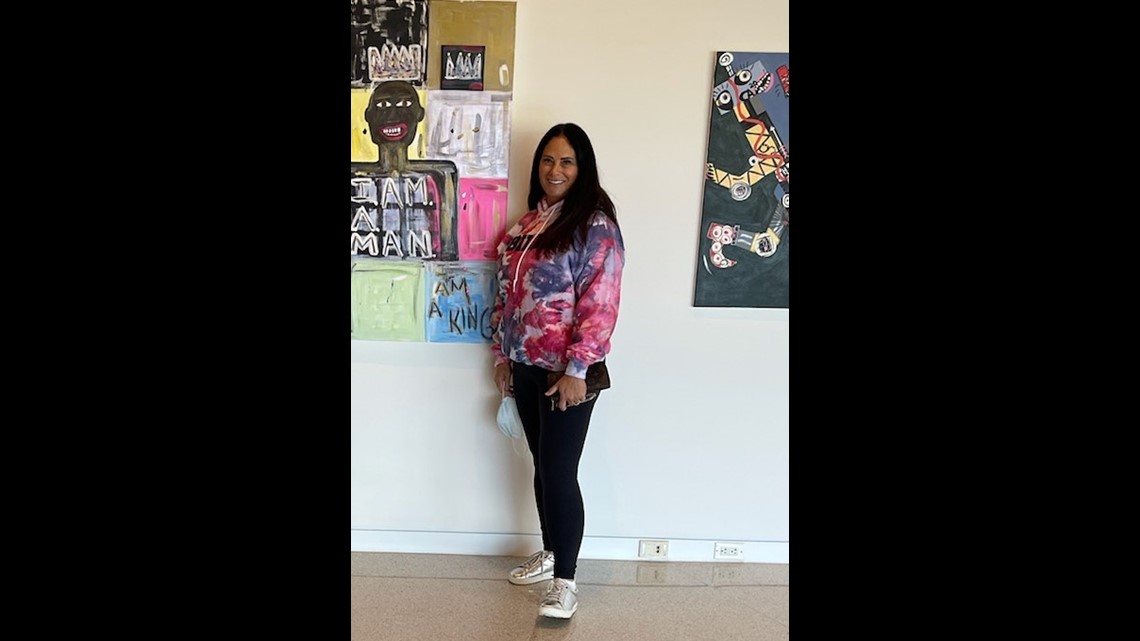 Stay tuned for an in-depth story with artist Patti Thomas on commUNITY on Friday, October 22 at 7:30 p.m. on Channel 2.