BUFFALO, N.Y. — When your mom and dad both sing, there is a strong probability you will sing.
Nellé Mignon appears destined to take control of a big stage with her large voice. She currently has music available on all streaming sites.
"The thing about my music that I enjoy is that I feel like it's just me. It's very authentic. I feel like people who know me or get to know me can kind of connect the dots when they listen to my music, I feel like it's it's pop, R&B it's very lively, it's very fresh. It's very new and makes you want to dance and feel however you want to feel to it," she said during an interview for commUNITY with Claudine Ewing on Channel 2, WGRZ-TV.
Nellé Mignon is the child of a singer/musician in the popular group Kool & the Gang. Her mother is also a singer from Buffalo.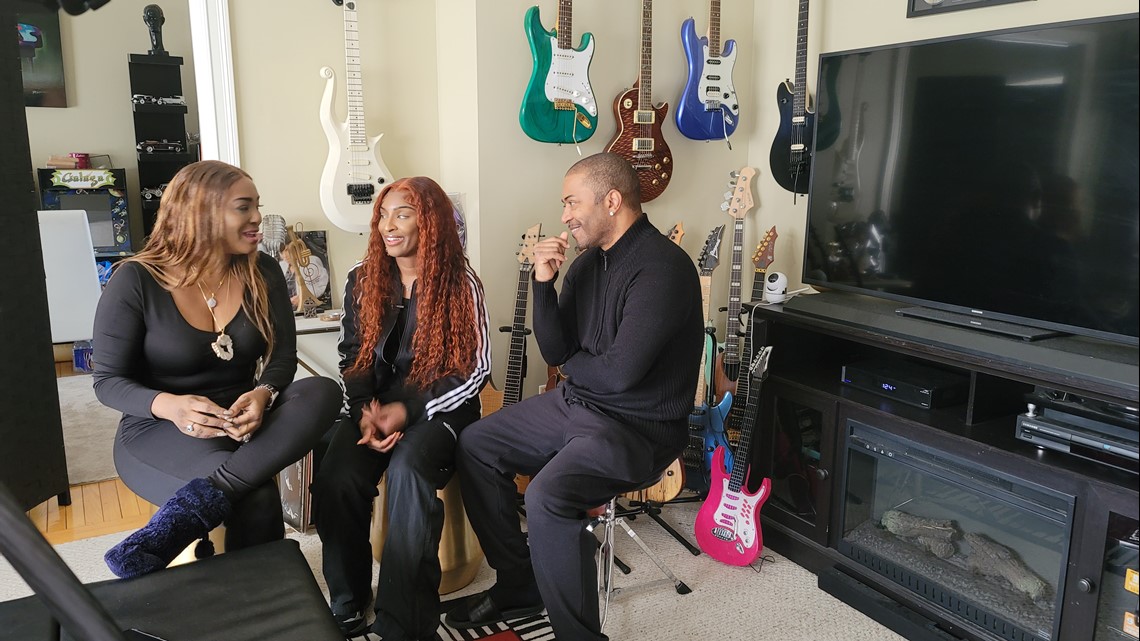 "The music scene in my family is very strong. Everyone either sings, dances, plays an instrument in some way, shape or form. My dad is the lead singer of Kool & the Gang," she said.
"I feel like it's definitely helped groom me to just know proper etiquette from just like on stage and behind the scenes. I feel like my parents definitely helped groom me at a young age with perfecting my craft to the point where it definitely plays a big part today with my confidence. I feel like nothing can stop me," she said.
"It was really just a saying that a lot of me and my friends would say. It's like making a statement and making a point toward something and just saying, respectfully, like whether you like it or not, like all you can do is respect what I said," Mignon said.
So in the future, prepare to see more.
"I feel like I see myself becoming one of the best performers out there. I see myself becoming just an all around mogul, entertainer, businesswoman" period.
Advice she lives by is simple, "don't let the haters distract you because one thing about it, I know I'm on the right path. I know God is leading me in the right direction, so I stay true to that."
WATCH commUNITY, EPISODE 51: