April is Autism Awareness Month and we are highlighting a proposed nature trail for those on the autism spectrum.
"If you have autism in your family, you don't talk about it usually," Susan Herrnstein, co-chair of the Autism Nature Trail, said. "You're isolated from the community. You're isolated in the schools. You're isolated if you want to go to a restaurant."
Soon, however, there will be a new attraction tailored for those with autism. Plans are in the works for an Autism Nature Trail for Letchworth State Park that would get the autistic out of isolation and into nature.
"There is a real need for outdoor activities for those with autism spectrum disorder," said Gail Serventi, a Language Pathologist. "They spend a lot of time in classrooms, in after school programs."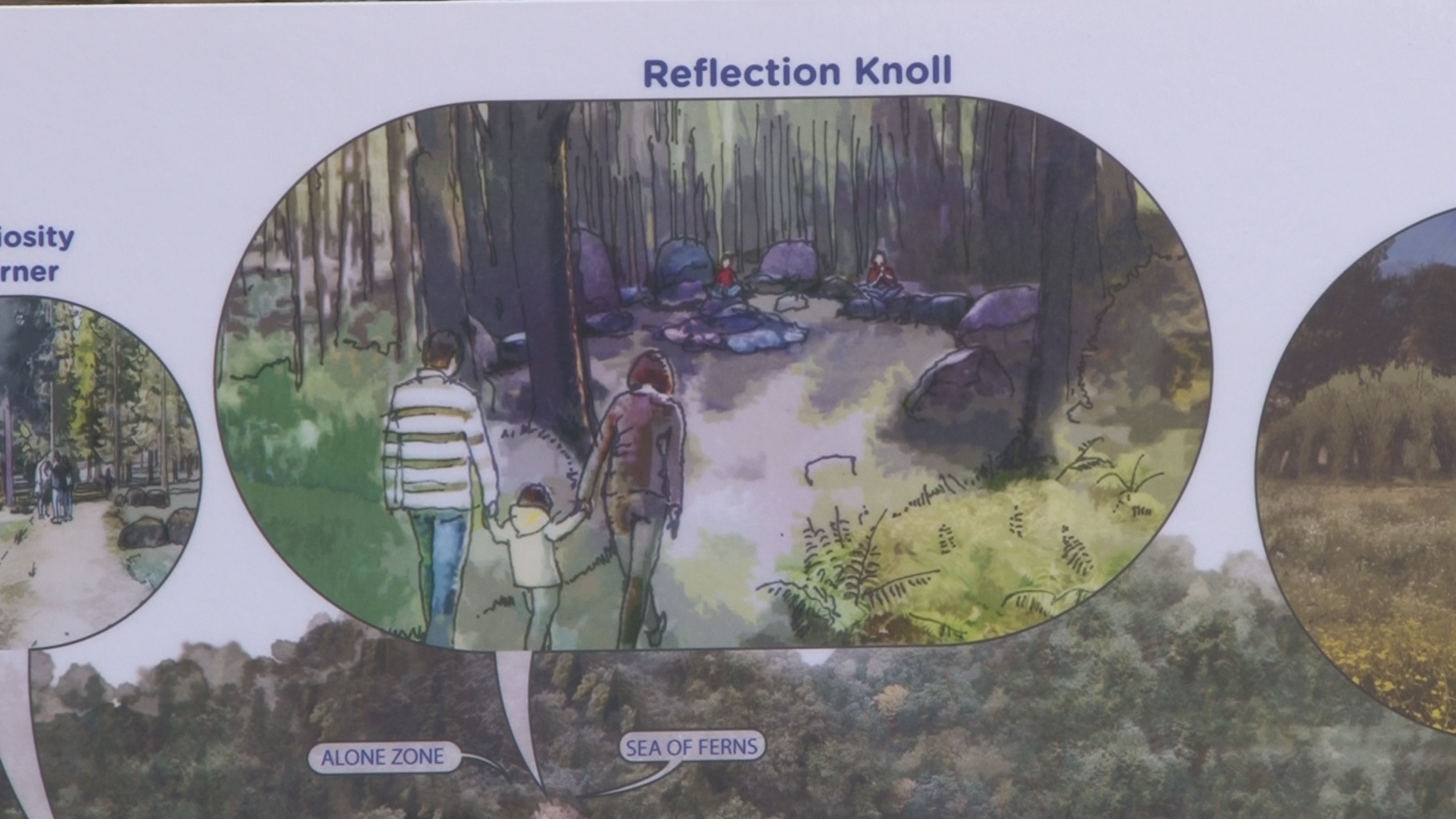 The trail will be a little more than a mile in length and loop through the park, with eight station stops and three features. It will target sight, sound, touch, smell, balance and motor skills. All of these are senses that those on the spectrum can have difficulty processing.
Some of the stations include a reflection knoll, music circle and curiosity corner.
An additional unique difference of this trail will be the accommodation of behaviors that might be disruptive in other situations.
"Around the stations, we're going to have outside of them, several different areas where, if an individual is getting agitated, if too many people are coming to one particular area, they can walk off of the station and interact individually," Serventi explained.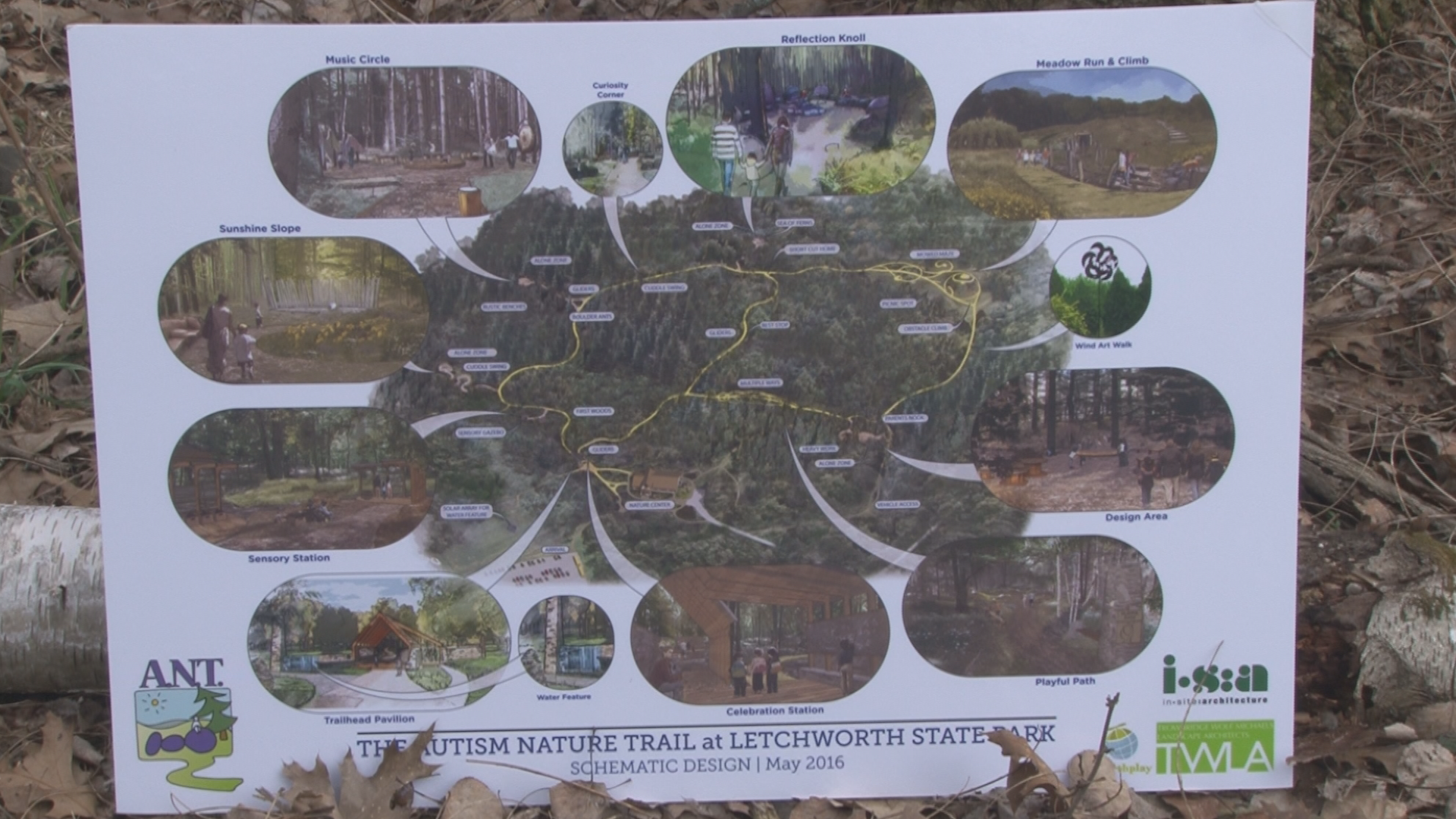 Not only will the trail benefit the autistic but these organizers said it is going to benefit Western New York. As a unique concept, they expect it to draw families from around the nation.
"This will be a park that will be enjoyed by everyone and we hope will be the great equalizer," Loren Penman, a co-chair of the Autism Nature Trail, said.
The design of the trail is complete and now it is on to fundraising. Nearly $1 million has already been raised but the organizers want about $4.4 million before they begin to build. The money will go to both building and endowing it.
They hope to have the trail ready to open by the end of the park's season in 2018.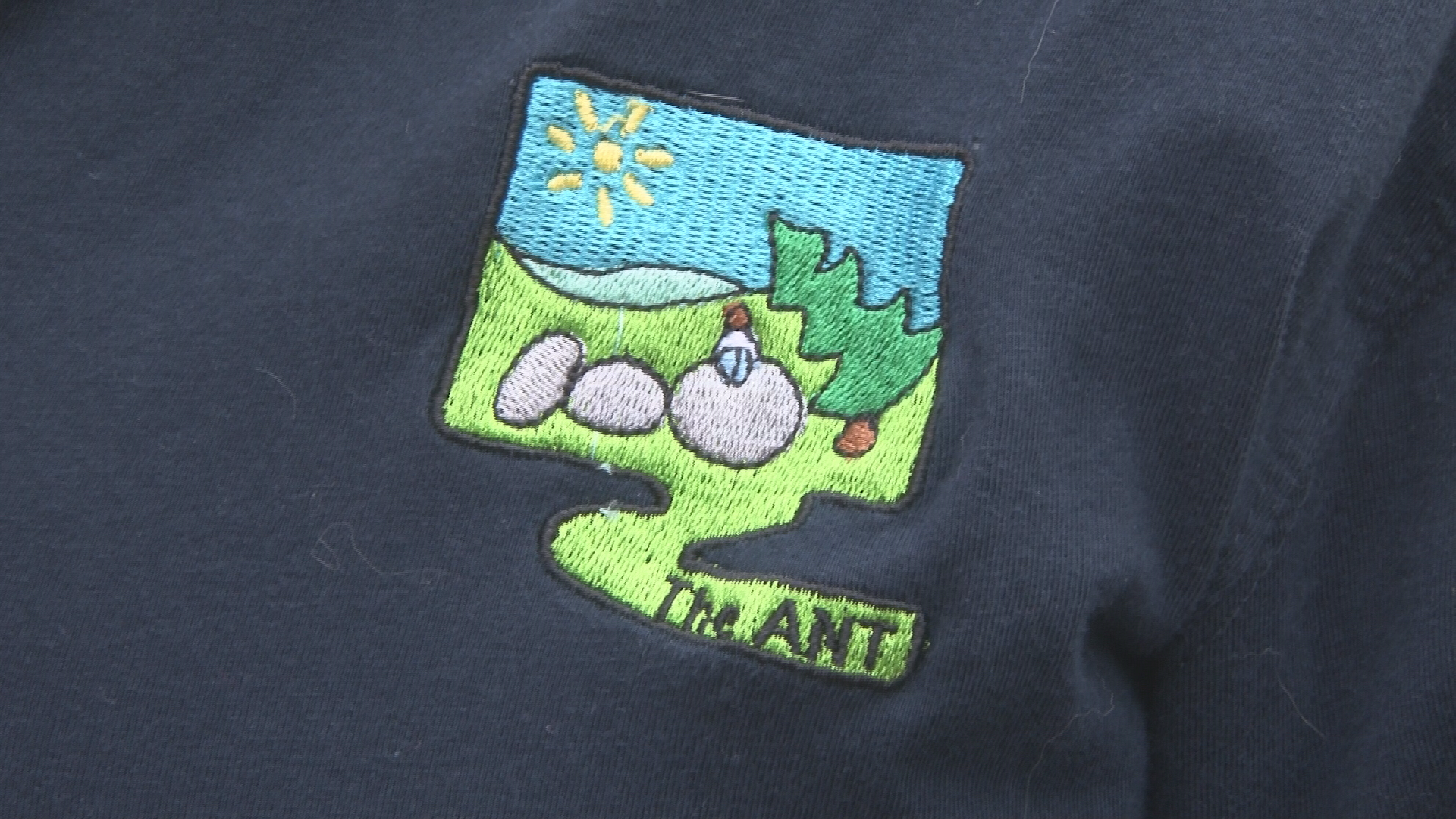 "The incidents of autism is now placed at 1 in 68 by the Centers for Disease Control and Prevention," Penman said. "This is an underserved population and a growing population. So if people are wondering why just autism, it isn't just for persons with autism. But even if it was, it would be enough."
If you are interested in donating to the Autism Nature Trail, you can check out their website here.