PITTSBURGH — Pittsburgh International Airport just opened a very special area for travelers looking to escape the chaos of security lines and baggage claims.
"Presley's Place" is a sensory-friendly area where children and adults with special needs can decompress and prepare for flying on a plane.
The space, made up of multiple rooms, sports a cool teal color scheme with soft bean bags, chairs and brightly lit columns of bubbles. Other features include soundproof individual and family rooms, an adult changing table in the bathroom and a darkened crawl space for small children.
But that's not all. The 1,500 square foot space is also the first in the country to have another impressive feature -- an actual plane. Visitors can walk through part of the cabin and prepare for what the boarding process will be like.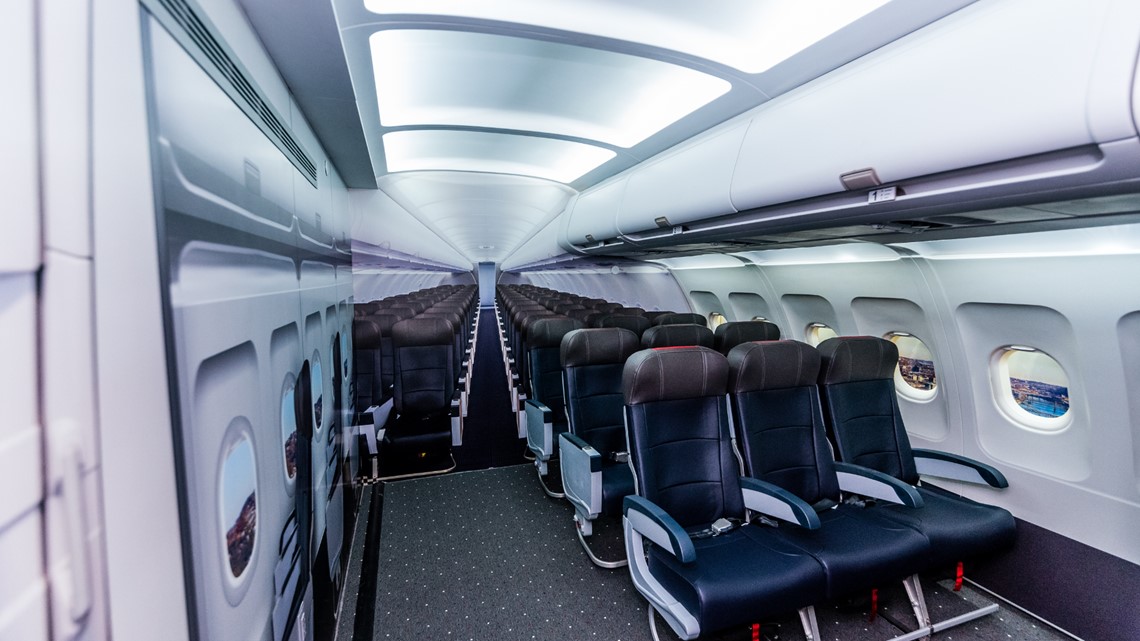 Tour the space virtually:
The area is the brainchild of Jason Rudge, airport employee and father of 4-year-old Presley, for whom the space is named.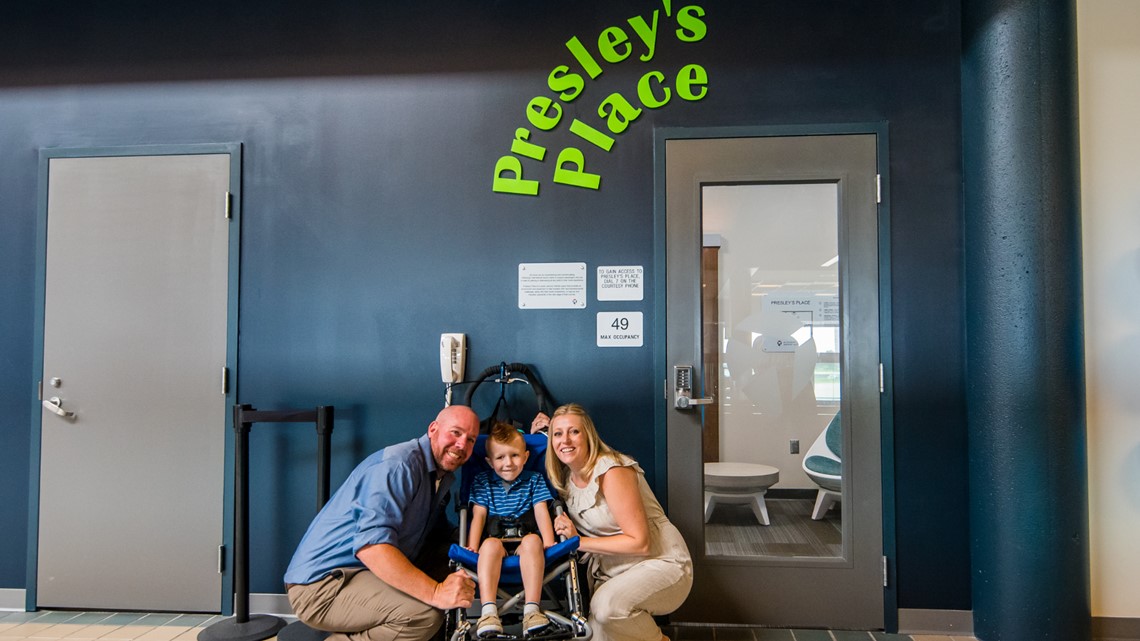 Presley was diagnosed with autism at age 2. He's not able to communicate verbally and his autism is considered severe.
The heavy equipment operator said he had the idea for a sensory space at the airport after seeing his son react positively to a similar room in a classroom.
At first, Presley struggled in his preschool readiness program. But a sensory room helped him calm down and refocus.
"A caregiver for a kid with autism might think 'I'm never going to be able to fly anywhere with my family — it's too hard to travel with someone with autism,'" Rudge said.
"Having a sensory room at the airport changes that thinking to 'Maybe we can take that trip after all,'" he said.
Jason did some research, wrote a proposal to the airport CEO Christina Cassotis, and placed it in an employee suggestion box. When Cassotis read the letter, she immediately called Jason.
"We want to make flying accessible to everyone. This room is an opportunity for special needs travelers from children to adults to have a place to decompress and get prepared to fly," Cassotis said.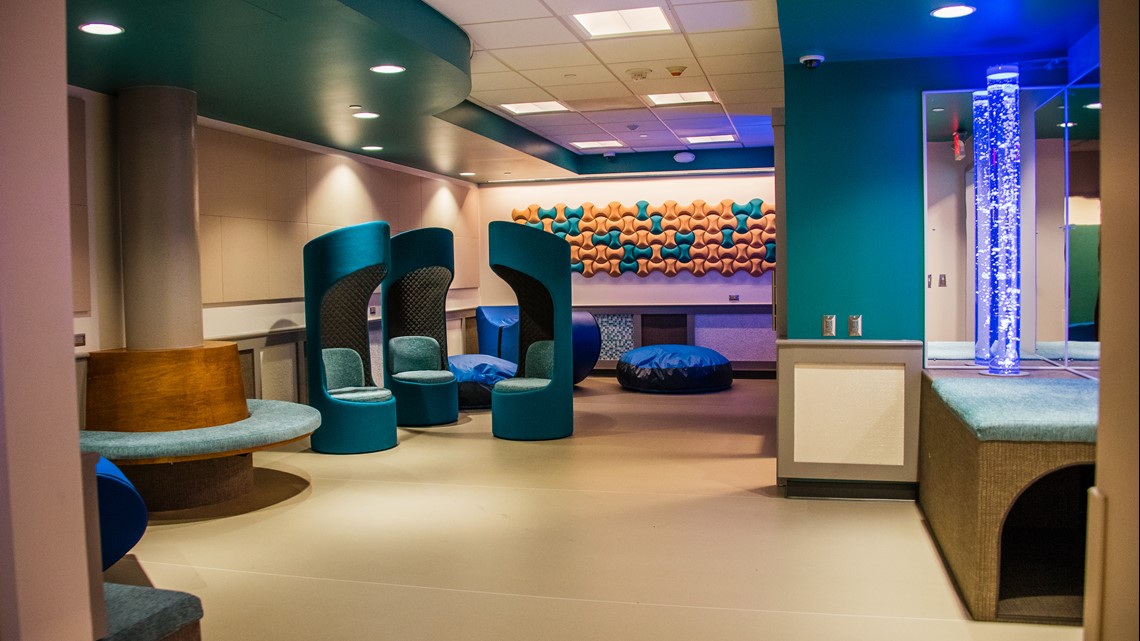 In developing Presley's Place, the airport also consulted advocacy groups, caregivers and people with neurodevelopmental challeges.
At the grand opening on July 23, the Rudge family got a special tour of the room. Presley immediately bounded through the space with his dad to test out all the furniture and activities.
"I've never done anything that has impacted so many people," said Rudge.
"I hope that when Presley gets older, he'll understand that I did this for him and he'll feel proud."
HeartThreads are the best stories about the best of us. Want more? Follow us!