MONROVIA, Calif. — If you use frozen fruits, check your freezer because some of them are being recalled.
According to the FDA, Hepatitis A is a contagious liver disease that results from exposure to the Hepatitis A virus, including from food. Illness usually occurs within 15 to 50 days of exposure. Symptoms include: fatigue, abdominal pain, jaundice, abnormal liver tests, dark urine, and pale stool.
The products affected are: frozen Organic Strawberries sold to Costco, Aldi, KeHE, Vital Choice Seafood, PCC Community Markets and frozen Organic Tropical Fruit Blend sold to Trader Joe's.
Below are the products being recalled. You can find their UPC code and Best Buy dates on the back of the packages.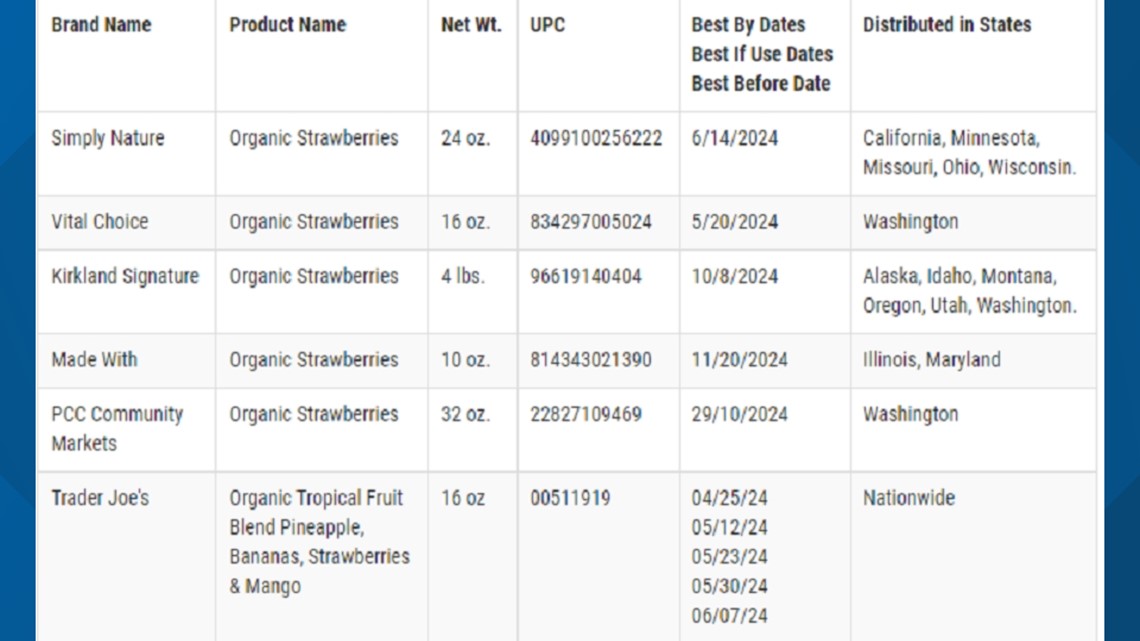 Anyone that purchased these products should throw them out or return it to the place of purchase for a full refund. Customers with questions may contact the company at customer.service@scenicfruit.com
No Hepatitis A has been detected in the product. However, if you have consumed the product, you should contact your health provider for the best course of action. If you are experiencing symptoms of Hepatitis A, you should contact your health care provider or state health department immediately.
The company is no longer producing the items and a full investigation is being conducted to see what caused the problem.