It's International Happiness Day and Gerber is using the occasion to spread a little extra dose of happy with spokesbaby Lucas Warren.
Since the Dalton baby was named 2018 Gerber Spokesbaby in February, Lucas has worked on walking, clapping and learning sign language. But life has changed in other ways for the Warren family.
"It's definitely been a roller coaster for sure," Lucas' dad, Jason Warren, told 11Alive. "Going from simple people to being thrown in the spotlight. It's definitely a humbling experience because we get to share a little about the special needs community as well."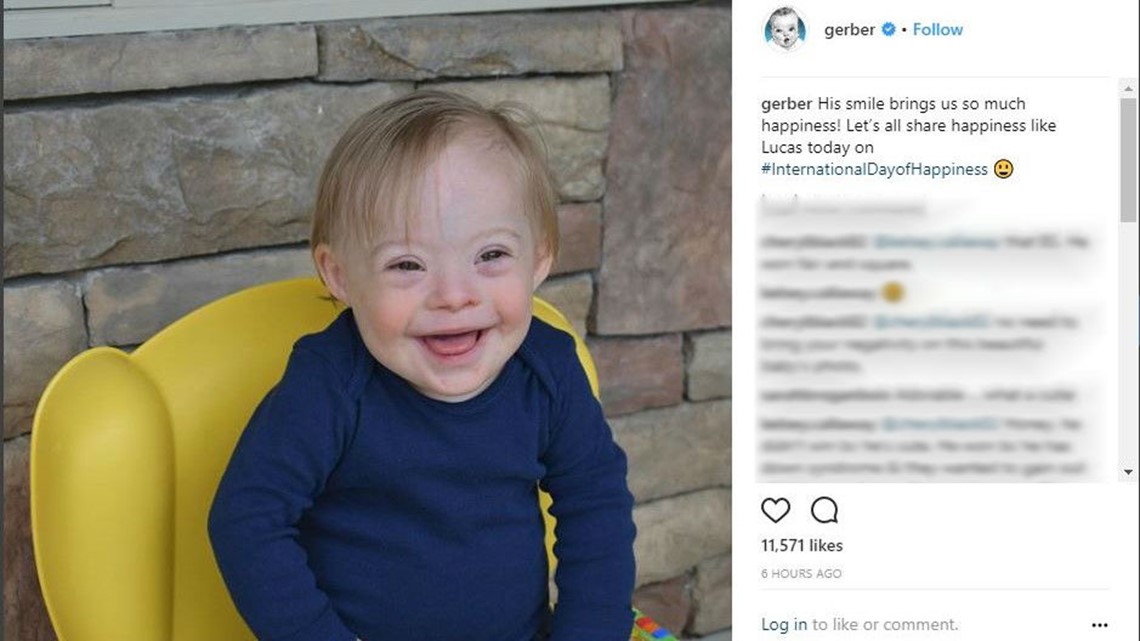 Baby Lucas' family is hoping his new role will encourage inclusion and offer hope for families on a similar journey.
"People are becoming more open to not just people with disabilities or special needs, but parents who are new to this like we were, they're opening up and saying we were scared. We didn't know what to think," Warren said.
Warren's parents said Lucas' story is showing people there's an alternative to such fears.
"I've heard so many stories and read so many articles where moms ... now they've got that extra courage not to have the fear to share their own children on social media or enter them in contests like Gerber's contest," Cortney Warren said.
"Seeing Lucas open doors for other children is just amazing," she said. "This journey is amazing and your child will show you that."
Lucas will be featured on Gerber's social media pages over the course of the year. He was also honored with a Senate resolution at the Georgia state Capitol this week, marking the honor of serving as Gerber spokesbaby.