BUFFALO, N.Y. — Buffalo's legacy as a manufacturing and innovation hub is well documented. But you might not know that millions of jigsaw puzzles are produced in the Queen City every year.
Buffalo Games has been producing puzzles since 1986. In fact, the company has stamped out over 75 million puzzles since its manufacturing facility opened.
"So we have about a 45 percent market share," said Nagendra Raina, Buffalo Games CEO. "So 45 of every hundred puzzles that are produced and are sold in North America, they are produced in our facility in Buffalo, New York."
In an age of iPhones, digital media, streaming services you would think that the jigsaw puzzle would be a dying industry. But the numbers don't lie.
"Over the last five years, the category has gained about 25 percent of market share," Raina said. "Of that 25 percent growth, about 80 percent of those dollars have come on the shoulders of Buffalo games."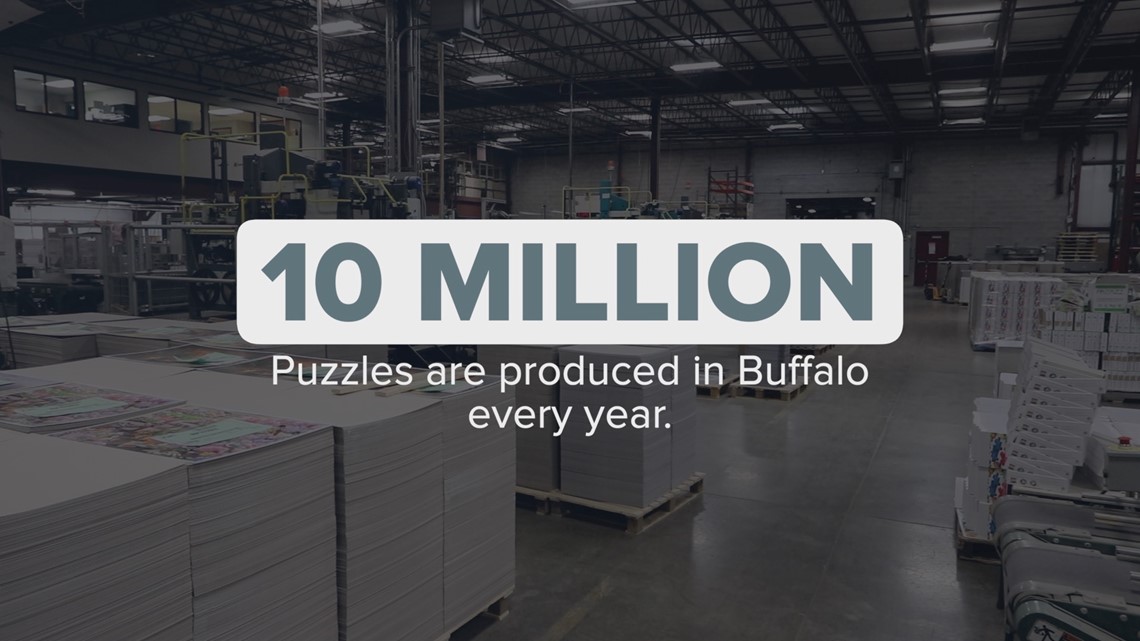 The jigsaw puzzle was first invented about 250 years ago, but the jigsaw puzzle we see today was developed in the 1930's.
"It's such an age-old, sort of category of business, this business has always been ripe for innovation." Raina said.
Every aspect of the production happens at the Buffalo Games facility on James E. Casey Drive. The in-house creative team develops new artwork. The puzzles are laminated, die-cut and boxed at the facility. New licensing deals with brands like Star Wars are finalized in the Buffalo Games offices.
"We are always trying to get ahead of some of the trends," Raina said. "We are sometimes in chase mode, sometimes we are ahead of the trends with our consumers."
For example, when the hit Disney+ show "The Mandalorian" had their big reveal of "The Child," Buffalo Games scrambled and within a week had a puzzle of "The Child and The Mandalorian" shipping to stores across North America.
"We were able to obviously capitalize on the trend given local manufacturing," Raina said. "Had we been making this product, let's say in Asia, by the time we place a purchase order, by the time it's manufactured, it's in the pipeline, it's shipped across to the States, you're talking about anywhere between 10 to 14 weeks."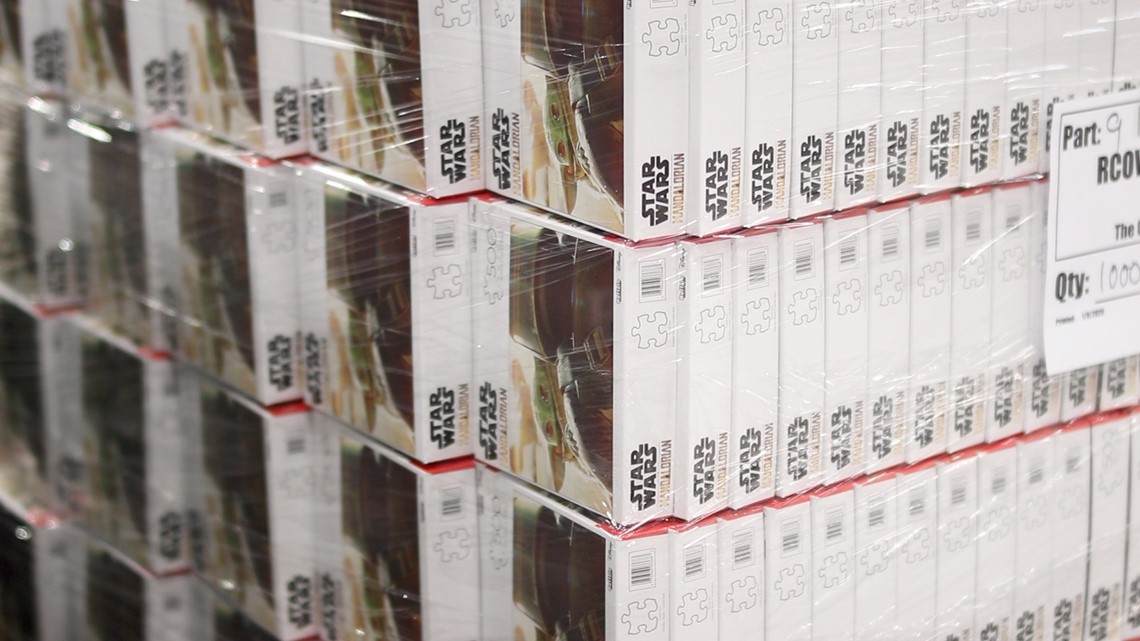 Advances in automated manufacturing processes in recent years have enabled Buffalo Games to produce puzzles and board games at a rate of over 27,000 products a day - if they're running at full capacity.
"The biggest change is, actually believe it or not, how we make the boxes," Raina said. "We have automated machines that can make about 2100 boxes an hour so that itself is very different."
Buffalo Games uses a massive cutter that uses 1,500 tons of force to cut through a puzzle with precision. A flat-bed laser inspects each puzzle after it's cut to check for missing pieces, poor cuts or other abnormalities.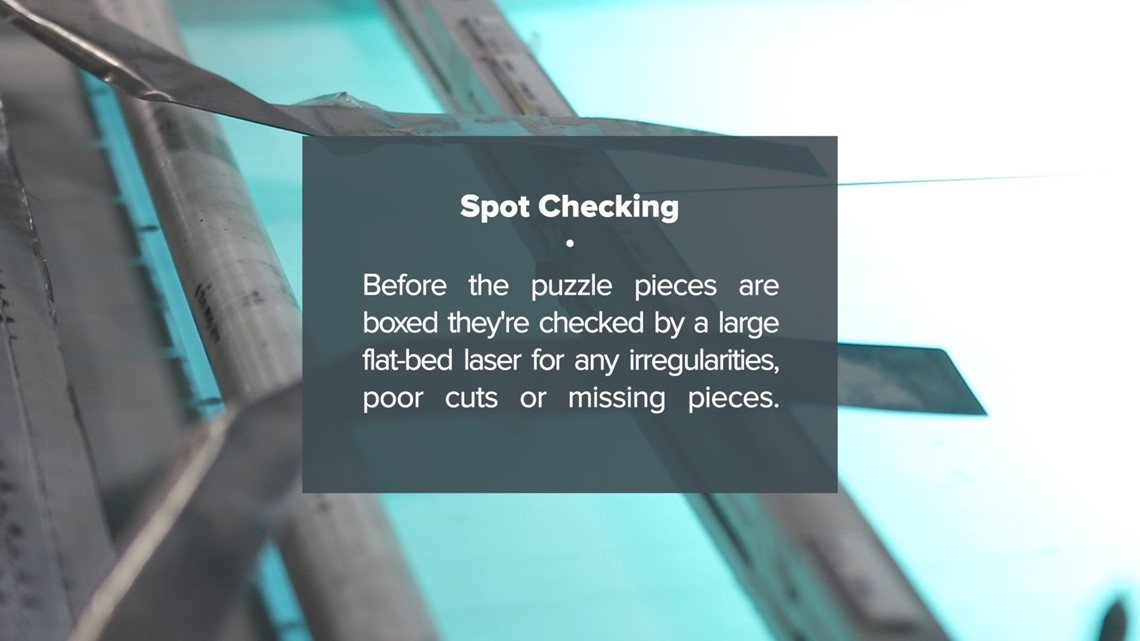 Five years ago, the family-owned Buffalo Games was sold to a private equity firm based in Minnesota. Today, Buffalo Games puzzles are available in over 25,000 retail locations across North America, Amazon and directly on the company website. Buffalo Games accounts for over 45 percent of all jigsaw puzzles sold in North America. Company CEO Nagendra Raina says the future is bright for the puzzle company that has called Buffalo home for over 30 years.
"It's rewarding, being a part of this family here at Buffalo games and being in the City of Buffalo," Raina said.