Buffalo, NY — Now that frost has hit some areas, the radishes are harvested and the growing season has ended for many root vegetables this week.
"The tender stuff we got out of the ground," said Erin Grimley, Owner of Root Down Farm in Clarence Center. "So it doesn't get frosted. Things like the sweet potatoes, the sweet peppers, hot peppers, egg plants... winter squashes like butternut, pumpkins stuff like that can't handle a frost so have to be out of the fields before that frost date."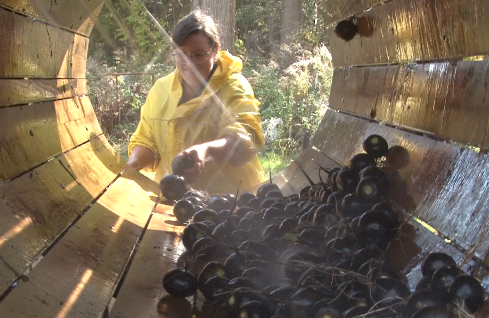 Despite the recent cool down earlier this week, the fall has been warm overall and is now warming up again, which has meant some vegetables like tomatoes are being harvested much later than usual.
"Might get some more red tomatoes all the way into late October which would kind of be amazing," Grimley said.
But Grimley says the up and down temperatures don't make farming easy.
"If you want to get the last harvest in you have to make sure you are prepared for that frost to come...have to plan for the worst and hope for the best," she said.