BUFFALO, N.Y. -- After a game-tying header in the 124th minute and a heart-stopping round of penalty kicks, the Western New York Flash became the 2016 National Women's Soccer League champions on Sunday in Texas. On Monday they came home.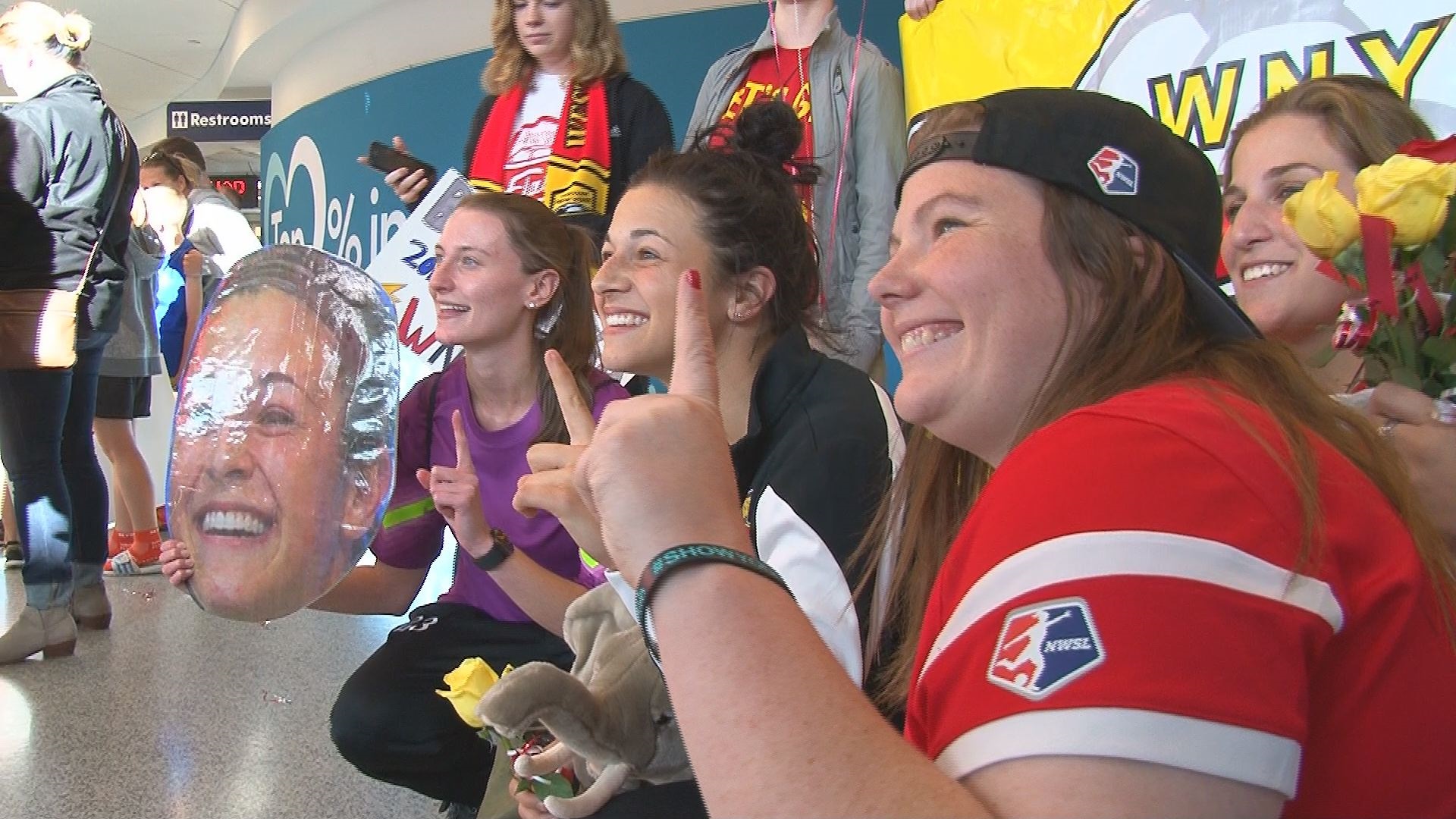 An appreciative crowd awaited them at the Buffalo Niagara International Airport, excited to congratulate the team on the big win with signs, balloons, and plenty of hugs. Head Coach Paul Riley was proud of his team. "We did it the hard way. I think this is eight of our last nine games on the road, so we had to do it the hard way, but what a gutsy group," he beamed.
Goalkeeper Sabrina D'Angelo had a major hand in securing the win. She stopped three of the five penalty kicks she faced. "To go into PK's and to be able to save three and do that for the team, I mean it's an honor and a privilege to play for this team for sure," she said.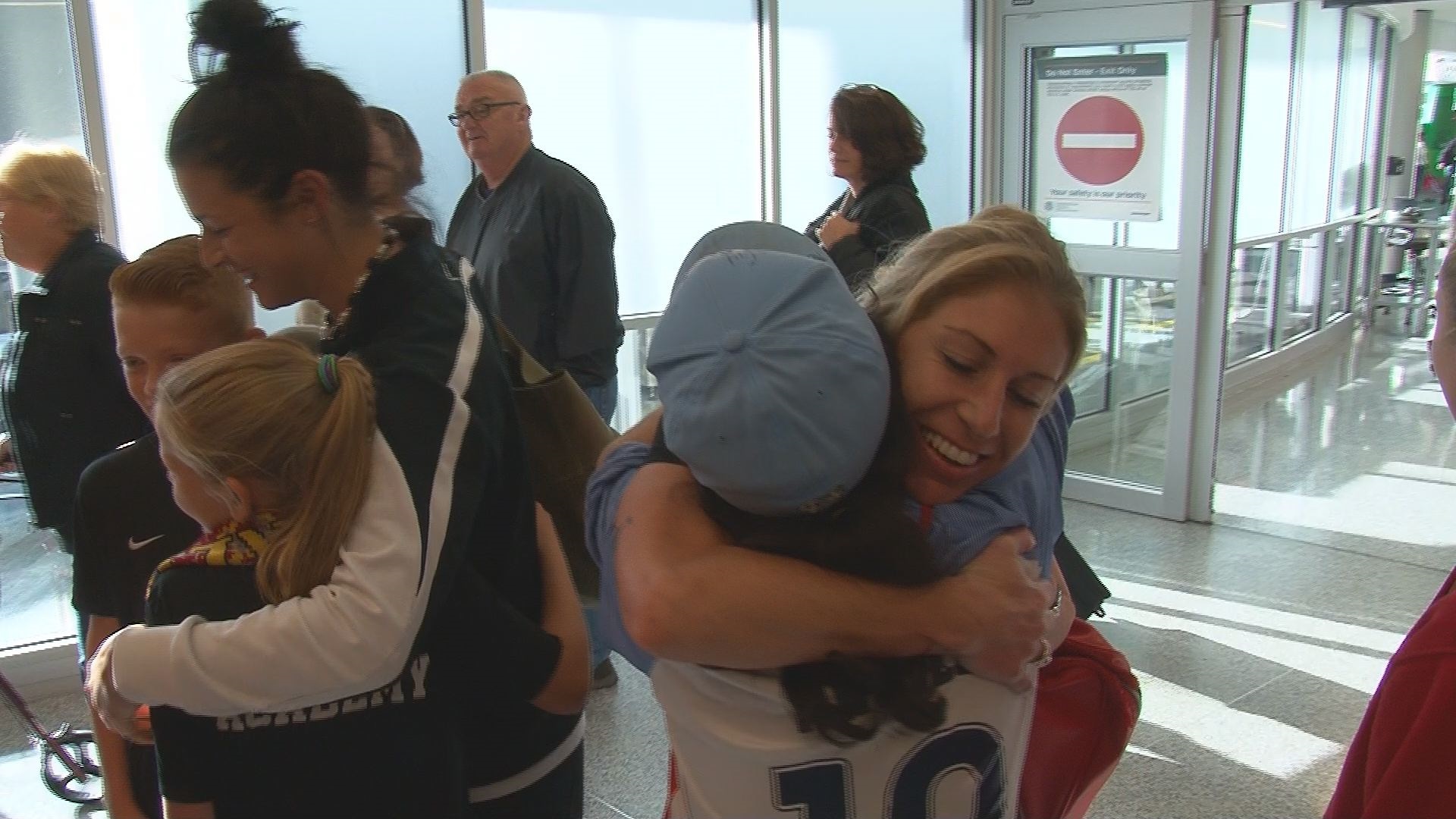 Midfielder Samantha Mewis scored Western New York's first goal, on her birthday no less. Fans at the airport greeted her by singing "Happy Birthday" as she walked through the gates. "Oh my gosh, it was so wonderful! Samantha exclaimed. "We've never had anything like this before, and it meant so much for us to come back and feel like we were welcomed back, and we have some really great fans. As you can see, I'm friendly with a lot of them because we see them at every single game. They're so loyal."
Sabrina agreed. "It's amazing. A lot of these guys have been with us the whole season and to see them here supporting us, it means the world to us."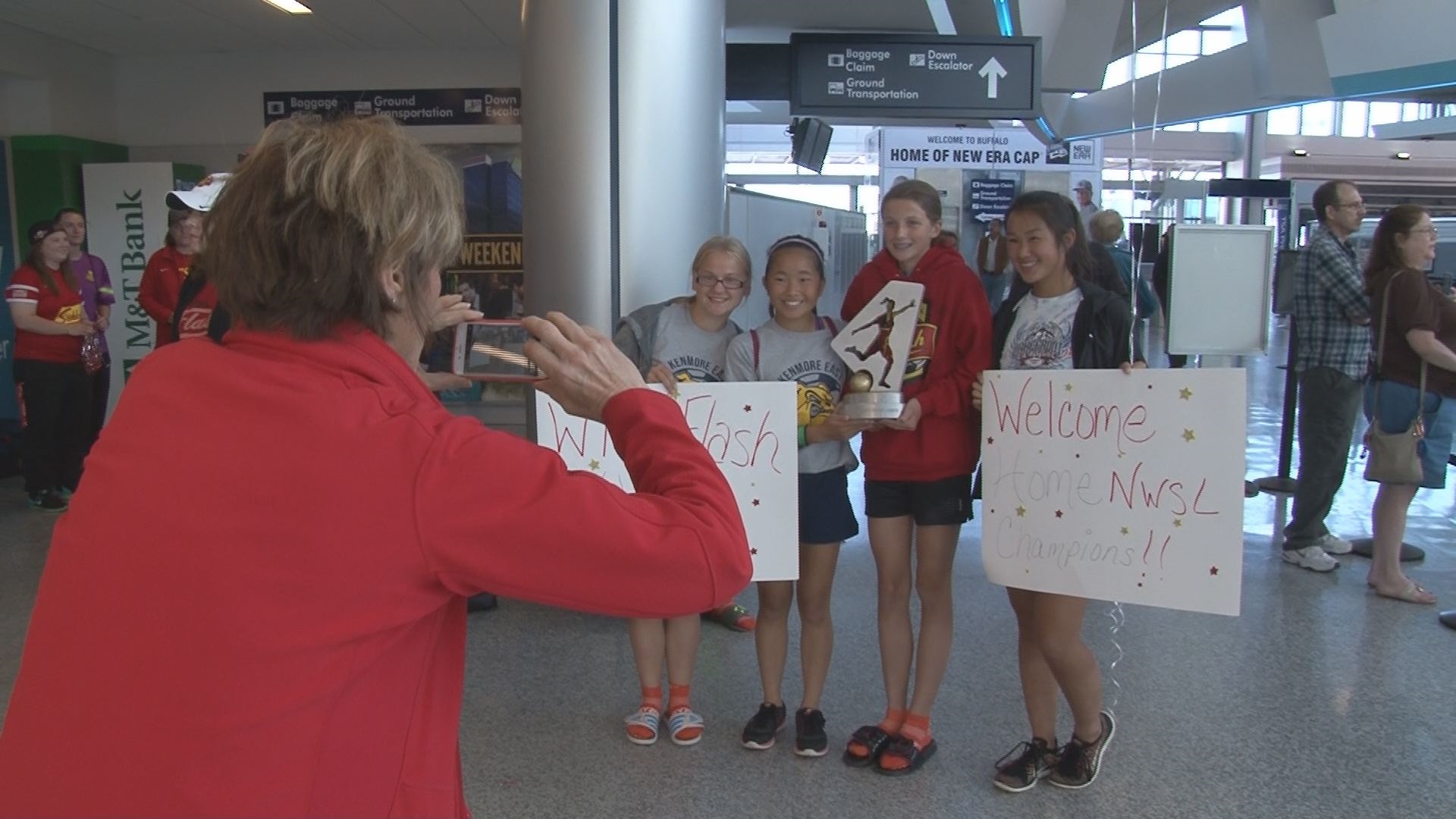 The team went to Houston and brought back a trophy, proof of their incredible achievement. Perhaps better proof of what they've accomplished was waiting for them when they stepped off the plane.