Spring brings many reasons to celebrate, but one of the most enduring traditions is that of making maple syrup and other sweet foods from the awakening maple trees. Each year at this time Western New York is almost overwhelmed with maple related events, so it's easy to forget just how fortunate we are in the northeastern United States.
"This is one of our claims to fame right here. Globally, we live in an area of the entire Earth where we specialize in maple production. We have the hard maples, the sugar maple...can't find them in other areas of the world," said Scott Lembitz of Earth Spirit Educational Services.
It's important to pass our natural history on to each new generation, and Earth Spirit Educational Services is making sure that happens.
Lembitz says that each year the group guides eager young novices into the woods to witness nature's many gifts. "Along with the awakening of the maple trees come the bluebirds, comes the tundra swans, comes the thaw, the mammals back to life. It is really the figurative rebirth, and everybody wakes up. I get to share the joy. You know that's the best part, I get to share joy with so many kids."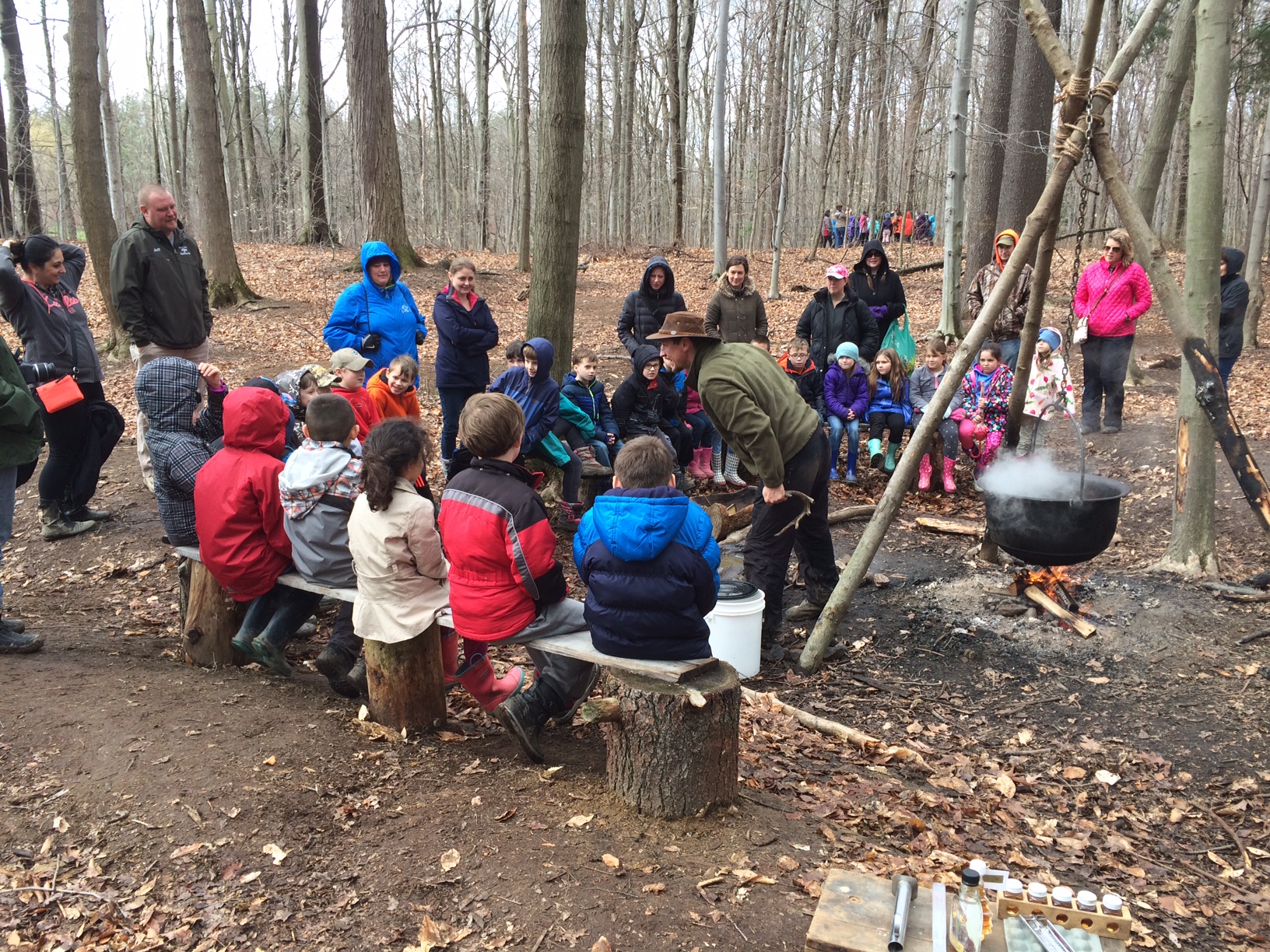 For the students, it's education disguised as fun, learning wrapped in a big embrace from Mother Nature. The connections they make this day will go a long way to ensuring our planet is cared for in the future, and they're passing on as well.
"Just the beauty of creating something delicious from a tree," explains Lembitz. "The human body connects to the tree and creates food, and that's a beautiful simple cycle right there. So, child works with earth. Mom and Dad help, and you get a family dynamic, and you also get the creation of a healthy food source."
For the teachers, it's simple. They follow the legacy handed to them by their mentors. It's part of a cycle as simple and beautiful as the changing of the seasons.
"I'm here to be a seed planter, to show them that this is beautiful and it's worthy of their concern and caring, and if they don't care, the things that can occur. We have to stand up for the Earth, and we have to protect the wildlife. It's important. If we don't, what's going to happen?" asks Lembitz.
Sowing the seeds of stewardship for the land is as difficult and challenging as bringing anything forth from the Earth. Lembitz believes that the bounty reaped from this harvest should provide nourishment for generations to come.
"When the little heart falls in love with the Earth, the little heart begins to care about the Earth, and when the little heart cares about the Earth, the little heart takes care of the Earth as the little heart grows up."
Earth Spirit is offering a program in maple sugaring Saturday March 18 at Taylor Road Park in Hamburg. To find out more, click here