Strawberry Island in the Upper Niagara River is an often overlooked part of the WNY landscape. Thousands drive by it every day on the 190, but it seems like an afterthought. The island was much larger in the past, spanning 200 acres in 1912, but covers only about 5 acres today. Much of it was dredged to support construction projects like the 190 that passes by it.
Tim DePriest is an Ecologist for the NY DEC. He says that despite it's reduced size today, it's importance to the surrounding ecosystem can not be overstated.
"Really important for the growth of submerged aquatic vegetation, wetland vegetation that offers food and shelter for a variety of fish that reproduce here, migratory waterfowl that show up in the hundreds of thousands in the wintertime rely on this resource for their survival, and so it's an extremely important habitat," he says.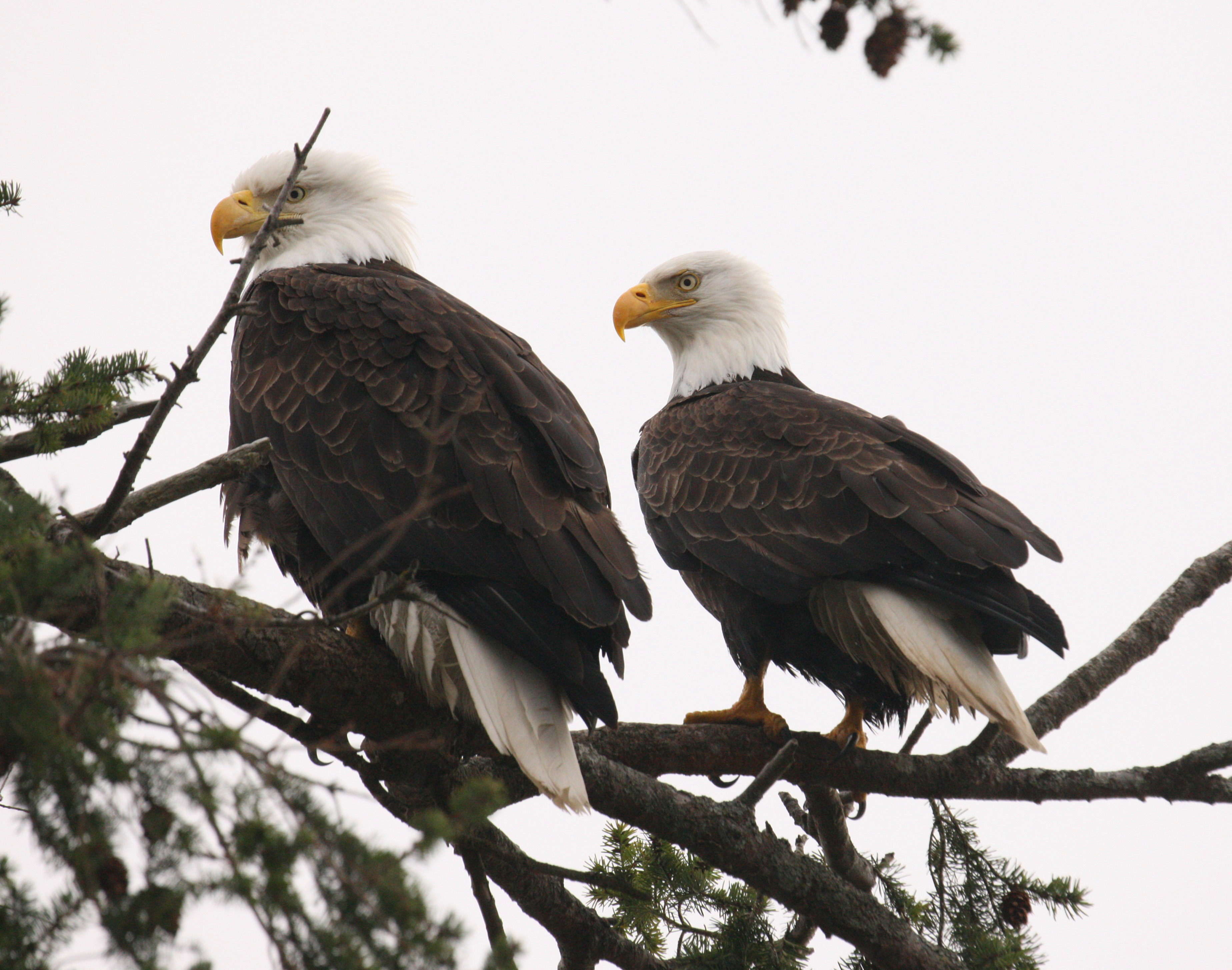 The island provides a home for one of the region's most magnificent birds, the Bald Eagle. The resident pair have two eaglets in their massive nest. Bald Eagles typically mate for life, and the male of this couple has been nesting on Strawberry for many years. Sadly, he lost his mate a couple of years ago.
Anne Rothrock, a Wildlife Biologist for the DEC, explains what happened.
"In 2015, unfortunately, the nest failed, the female was actually killed, we think, by an intruding eagle from another area," she said. "But in 2016, the male found another mate and that year they raised two chicks, and they've returned this year and so far it looks like they have at least two chicks and everything is going well."
One might think that the island's proximity to a big city might deter the reclusive eagles, but such is not the case. Rothrock says the island is a perfect refuge.
"It's a relatively secluded spot for this area," she said. "There are tall trees where they can have a nest, it has a great view, and the river provides abundant fish and waterfowl for them to eat."
Their population in New York is relatively stable these days. Not so in the past. In 1970, they were almost completely extirpated in the state.
"As of 1970, there was one breeding pair left in NY State, and the Endangered Species Act really made a big difference," recounts Rothrock. "Eagles became protected under the Endangered Species Act in 1973, and recovery efforts were underway, and there was a huge effort in NY to bring back eagles."
Those efforts were a success, and there are now over 300 nests throughout the state. That's why the New York DEC is going the extra mile to protect the birds on Strawberry Island, and they're asking for the public's help in this matter.
Certain parts of the island will be off limits to the public during nesting season, which lasts from January to September. Among the restrictions now in place include asking boaters to stay out of the lagoon, and hikers will see clearly marked signs restricting land use. DePriest says it's up to everyone to help protect this little aquatic jewel.
"Enjoy this resource from a safe distance," DePriest says. "I think the more people we have treasuring and valuing this resource, and respecting it, the better off it will be in the long run . "
To learn about all of the regulations regarding Strawberry Island, click here.