Altruism and environmental activism often go hand in hand, and 80-year-old Shirley Nicholas is a sterling example.
Nicholas is a Lockport resident who recently received a number of awards, including a major EPA award for her work as an advocate in her Mill Avenue neighborhood.
Nicholas wasn't born an activist but had the role thrust upon her in 2010, shortly after she moved to the area and she received a disturbing letter from the NY DEC.
"They came to me and 98 other people in this area. It stated that we were next to a Class 2 hazardous waste site," Nicholas said. "I called and got the description, and he said to me, 'It's very easy, Shirley, I can tell you, it's the same as Love Canal, only it's not seeping into your cellars.' Only later on we found out that over on Water Street, it was."
Nicholas and her neighbors live in an area that was close to the former site of the Flintkote Company, which specialized in asbestos roofing shingles. Although Flintkote closed in the 1970's, its contaminated footprint lived on. The area had elevated levels of PCBs, arsenic, chromium and lead.
On nearby Water Street, five families living near the creek were literally being flooded with toxins.
"Every time 18 mile creek overflowed, it took contaminants from the creek into their backyards," said Mike Basile, Public Affairs Specialist at the EPA. "And it filled their basements with more contaminants, and then it would recede, and she said, 'You're not going to put a protective cover on those people's properties. Buy them out!' She became the advocate."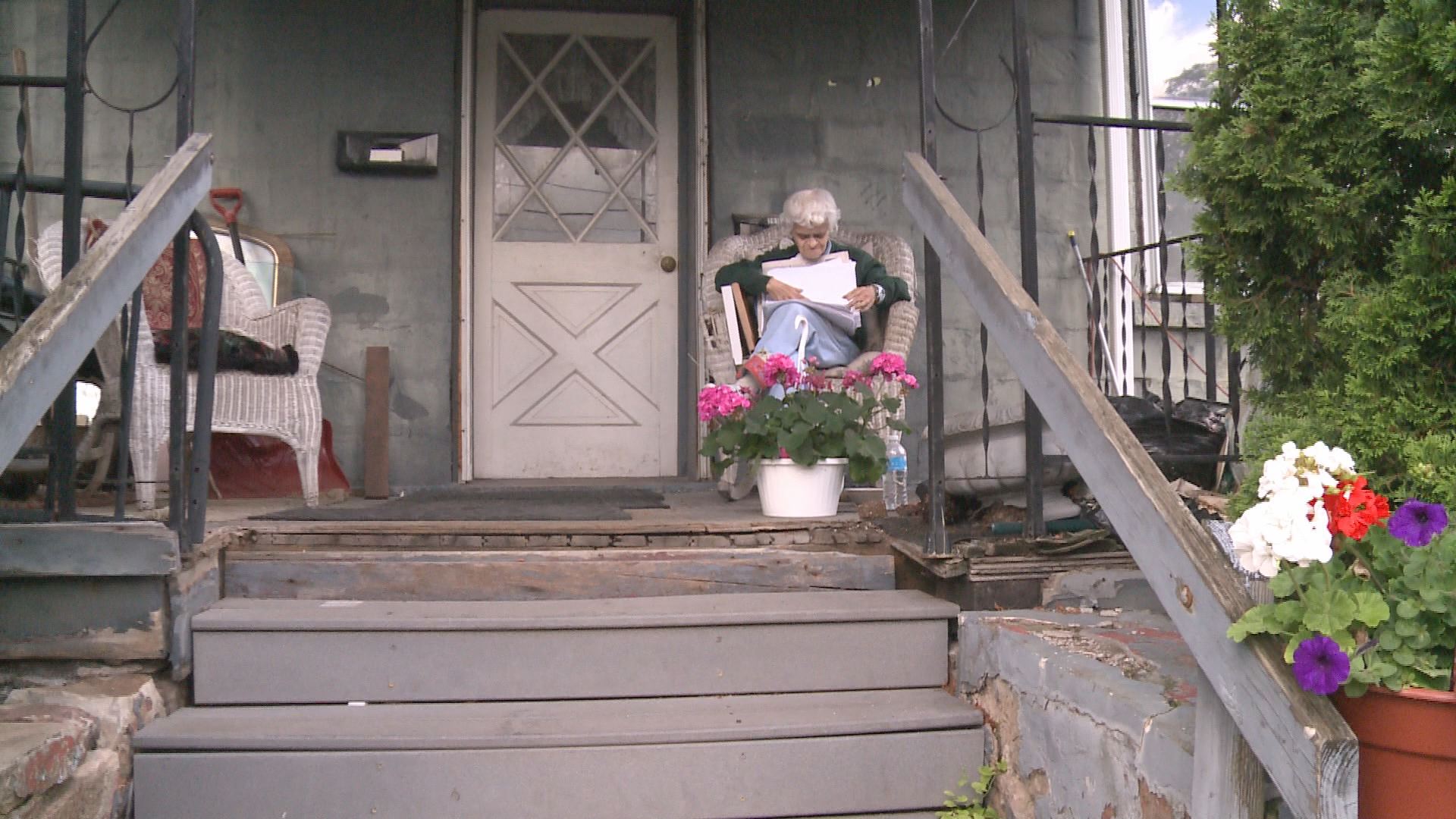 The five families on polluted Water Street were bought out and relocated. The EPA also tore down the old factory and enclosed the tainted land with a fence, with more major work beginning in 2018. All of this because of the efforts of one tireless octogenarian.
"All of these letters, and I attended every one of the EPA meetings, and I was their worst enemy! I was going to get it done whether they liked it or not!"
For her efforts, the EPA recently awarded Nicholas with their prestigious Environmental Champion Award, which recognizes the hard work, vision and courage exhibited by local leaders who are committed to environmental protection.
Shirley Nicholas is an example to us all and a reminder that one person can make a difference.
"At the end of the day, when she puts her head on that pillow, and she looks at what she's accomplished during the day, she can actually look back and say, you know, I had a pretty good day today," Basile says. "And she truly represents the fact that one person can make a difference."
Nicholas has advice for all.
"Anybody can do anything they want to do and can help in any little way, it doesn't matter. You know, if it's nothing more than going to church and asking God to help to help us, do something."
Asbestos was one of many toxins found at the Flintkote site. To learn more about the damaging effects of Asbestos on human health, click here.