Draft Horses are the world's original "horse power ". The largest of their species, Draft Horses, have worked hand in hand with man for centuries. Massive and powerful, these gentle giants have been used for plowing fields, hauling wagons and generally doing the heavy work on farms.
Once their working careers are over, however, many are sentenced to a life of misery, put up for sale at livestock auctions, where they are easy prey for purchasers known as "kill buyers".
"They go to livestock auctions, and they purchase Draft Horses. And then the horses are shipped to either Canada or Mexico,and they're killed, because we no longer have slaughterhouses here in the United States. Explains Lida Mosovich, Founder Of Roanchar Ranch In Varysburg NY. " And their meat is sent over to Asia, where they're considered a cleaner meat than cow meat. "
That was what inspired Lida Mosovich to found Roanchar Ranch in 2012. The rescue program finds permanent homes for these maligned horses .
"Our job is to show them that people, all people, aren't bad," Mosovich says. "That they can trust us again, and it may take awhile, but eventually they come around, and a bond is formed, and they are able to be adopted out and live the life that they were meant to be. "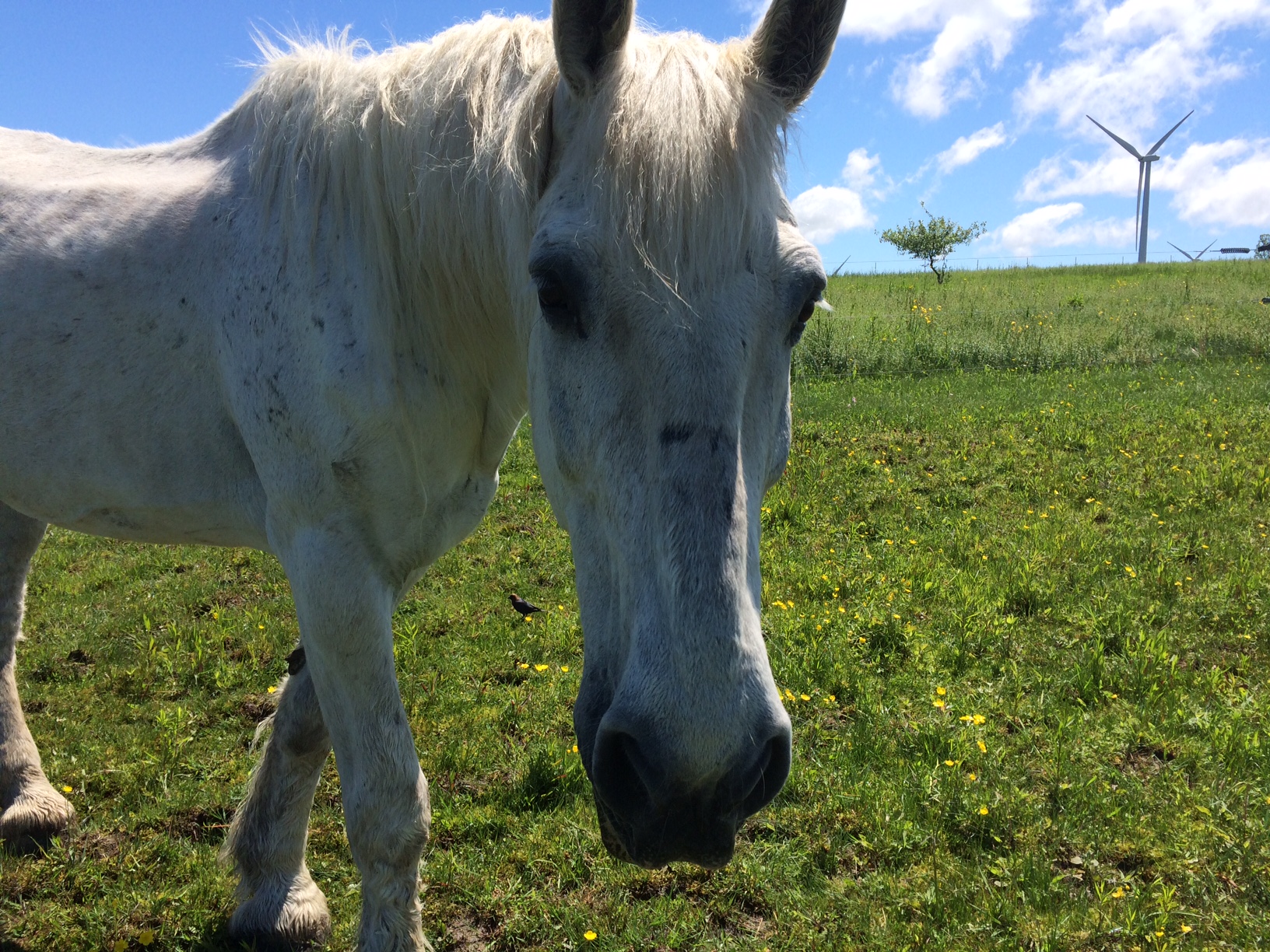 A recent addition to the ranch is Titan, who was originally rescued in North Carolina, and now is recovering at Roanchar.
"He was a carriage horse that had been worked and has arthritis now." Mosovich says. "So he couldn't work the days that he used to, so they literally stopped feeding him. By the time that we got him, he was four hundred fifty pounds underweight. "
Titan is now happy, healthy and enjoying life. The hope is that he will be adopted into a loving home. If not, Mosovich says he will live out his life in the warm embrace of the ranch.
"When people adopt our horses, they're adopting us, because they become part of our family, and we like that connection, we want to know how they're doing, and it's nice to grow the Roanchar Ranchers," Mosovich says.
If you're interested in adopting a horse, volunteering, or helping Roanchar Ranch in any way, you can visit their website -- click here