On Wednesday, Buffalo Bills head coach Sean McDermott spoke to the media at the 2017 NFL Scouting Combine.
Here are the highlights and my takeaways from the presser:
Bills still "going through the process" on quarterback Tyrod Taylor
10 days until the Bills must decide between paying Taylor $30+ million guaranteed or letting him go.
The March 11 deadline is fast approaching, but the Bills have not made a decision (publicly, at least).
"We're going through that process right now," McDermott said. "The thing about all of our players and Tyrod's no different, is we're going to go through the process. We're going to exhaust every ounce of time looking at it from every angle."
McDermott said he and Bills general manager Doug Whaley will make the decision together, and if it means waiting until the last day to decide, so be it.
"If that's what it takes, yes. If that's what it takes."
My takeaway: McDermott using the Philadelphia 76ers buzzword of the decade a half-dozen times (PROCESS) is not great a look. But, there is no sense in hurrying a decision on Taylor. They have 10 days. May as well use them all to see if anything materializes with a better QB/option. My gut says the Bills have already made their decision and this is all just posturing.
Defensive lineman Kyle Williams will return for 2017 season
After another year of missing the playoffs, there was concern longtime Bill and five-time Pro Bowler Kyle Williams would retire. That concern was put to rest on Wednesday, when McDermott confirmed Williams will return for the 2017 season.
My takeaway: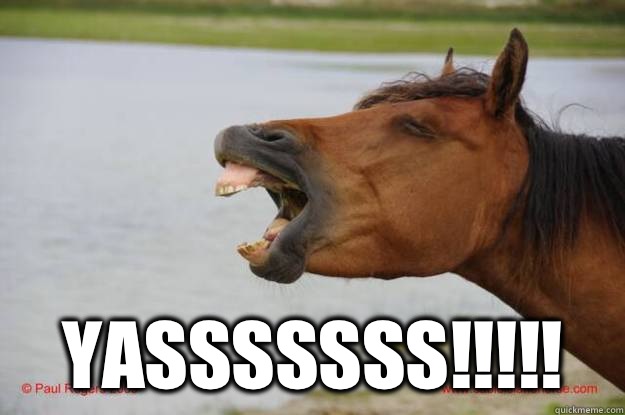 Bills will not use franchise tag on defensive back Stephon Gilmore
As expected, the Bills will not franchise tag their top cornerback Stephon Gilmore. McDermott confirmed the decision on Wednesday.
My takeaway: Gilmore is a pending free agent and would cost the Bills a lot of $$$. Gilmore is a good player, but he's not an elite level cornerback and he certainly doesn't deserve Top 5 DB money. The Bills are better off using that money elsewhere and developing young talent on defense.
Back-up QB Cardale Jones "is an option"
Bills head coach Sean McDermott: "Cardale (Jones) is an option for us as well."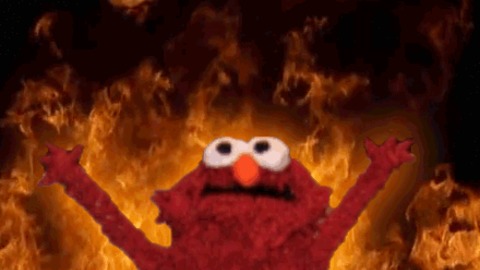 (Editors note: That Elmo GIF/image belongs at MoMA.)
The McDermott quote on Cardale Jones gets the Elmo fire treatment because it is a fire take from the new Bills coach.
Jones was a project QB coming out of Ohio State and flashed glimpses of talent in his rookie year.
Jones assumes the role of back-up QB with EJ Manuel headed to free agency, which leaves him one injury (or benching) from being the Bills staring quarterback.
My takeaway: 12 Gauge has a rifle for an arm, but does he have the mental components to match it? That's what the Bills have to find out this summer. And I, for one, could not be more excited to watch it unfold.