BUFFALO, NY - The Buffalo Bills have agreed to terms with Carolina Panthers defensive coordinator, Sean McDermott, as their new head coach, a source confirms to 2 on Your Side Sports Director Adam Benigni. The team will introduce him during a press conference Friday that you can watch live on Channel 2 and wgrz.com.
Can confirm #Bills have agreed to terms with Sean McDermott as new head coach @Wgrz

— Adam Benigni (@AdamBenigni) January 11, 2017
McDermott has served as the Panthers' defensive coordinator since 2001 and before that, worked his way up with the Philadelphia Eagles. Before heading to Carolina, McDermott was the Eagles' defensive coordinator and secondary coach.
He'll now be the Bills' 20th head coach.
Bills owner Terry Pegula released the following statement via Twitter later Wednesday evening.
"We believe we have hired a smart, determined and hard-working head coach who has been training for many years to achieve this goal. Sean is an ambitious leader who has the desire to lead this organization to compete for and ultimately win a Super Bowl. We look forward to working with Sean for many years to come."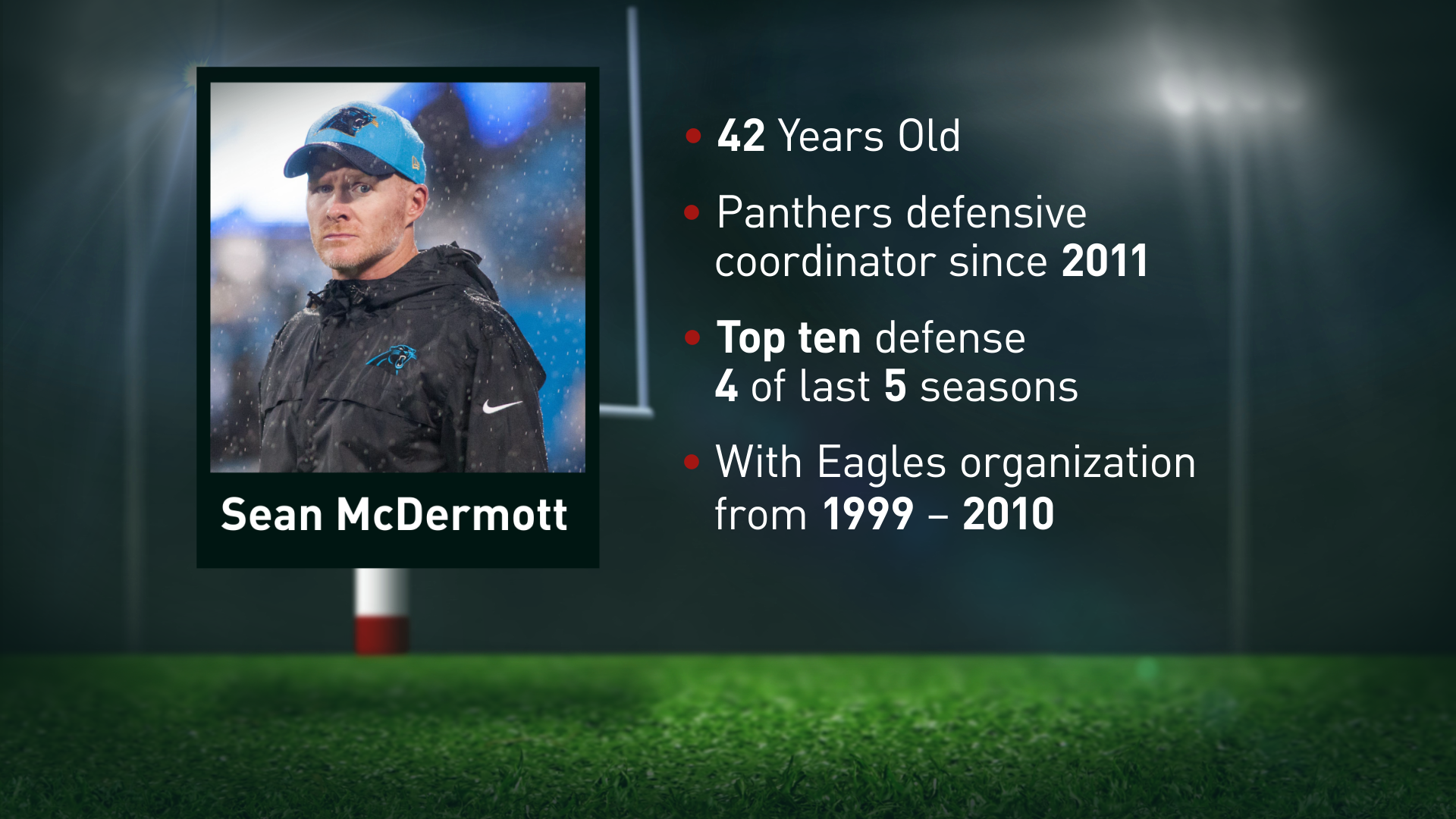 Done deal pic.twitter.com/69gaGkeMXV

— Kim Pegula (@KimPegula) January 11, 2017