Donald Trump has selected retired Army lieutenant general Michael Flynn as national security adviser and Sen. Jeff Sessions as Attorney General, according to officials on Trump's transition team, granting the first appointments of his upcoming presidency to two men who were unfailingly loyal to him during the divisive election cycle.
He has also picked Rep. Mike Pompeo, R-Kan., to lead the Central Intelligence Agency, the officials said.
Flynn, 57, has been an outspoken critic of President Obama. He is highly regarded in the military and intelligence communites but was dismissed from the Pentagon's top intelligence job in late 2014 for his combative style. He's been a critical force shaping Trump's world view that the United States is at war with "radical Islamic terrorism," which stands in contrast to Obama, who's warned against framing the war on terror along religious lines.
Sessions, 69, has been in the Senate since 1997. He is a former U.S. Attorney in Mobile, Ala., and former Alabama Attorney General. He was the first senator to endorse Trump during the Republican primary early this year and is known for his hardline views on immigration. The Senate Judiciary Committee 30 years ago rejected Sessions' nomination for a federal judgeship after hearing testimony about racially insensitive remarks he made to colleagues in the U.S. Attorney's office in south Alabama.
The picks signal Trump's intent to create his Cabinet by picking national security and law enforcement advisers first.
The one thing Flynn and Sessions have in common is their absolute support for the real estate billionaire during a turbulent primary and general election. Pompeo's appointment could help the Trump team counter a narrative that's begun to develop in the past few days that the president-elect is valuing loyalty over qualifications in filling his administration posts. However, Pompeo was a fierce critic of Hillary Clinton, especially throughout a congressional investigation of her role in the Benghazi terror attacks.
Eric Trump, the president-elect's son, told reporters at Trump tower in Manhattan official announcements will probably come later on Friday.
Republican allies of Sessions in Congress hailed the news. Sen. Ted Cruz, R-Texas, said the pick "is great news for all of us who revere the Constitution and the rule of law." He also cited Sessions "extraordinary career in government and law enforcement."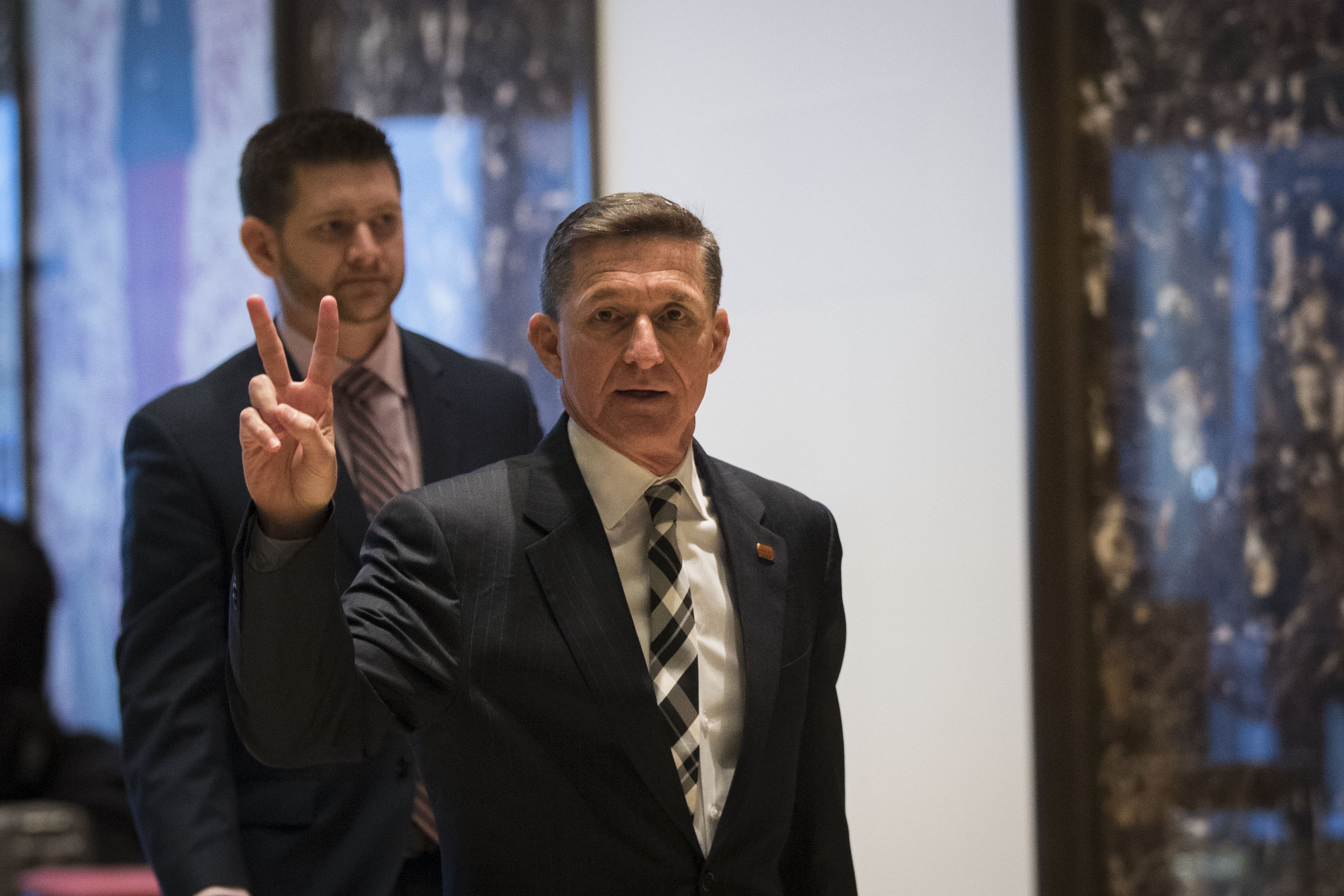 Democrats raised immediate alarm bells, in particular about Flynn, who would be entrusted to coordinating the nation's foreign policy approach across all agencies of the government.
"With each appointment made by the president-elect my grave concern about his presidency increases," House Democratic Whip Steny Hoyer, D-Md., said in a statement.
Flynn is "a man who was fired by President Obama and who has made incendiary, hateful comments about Muslims," he said. "This should alarm all Americans. In particular, I have serious questions about General Flynn's competence and composure, his ongoing lobbying on behalf of the Turkish government and his links to Russia."
Pompeo, 52, is a West Point and Harvard Law School graduate, and he serves on the House Permanent Select Committee on Intelligence. While he is a close ally of Vice President-elect Mike Pence, Pompeo backed Sen. Marco Rubio, R-Fla., over Trump in the Republican primary.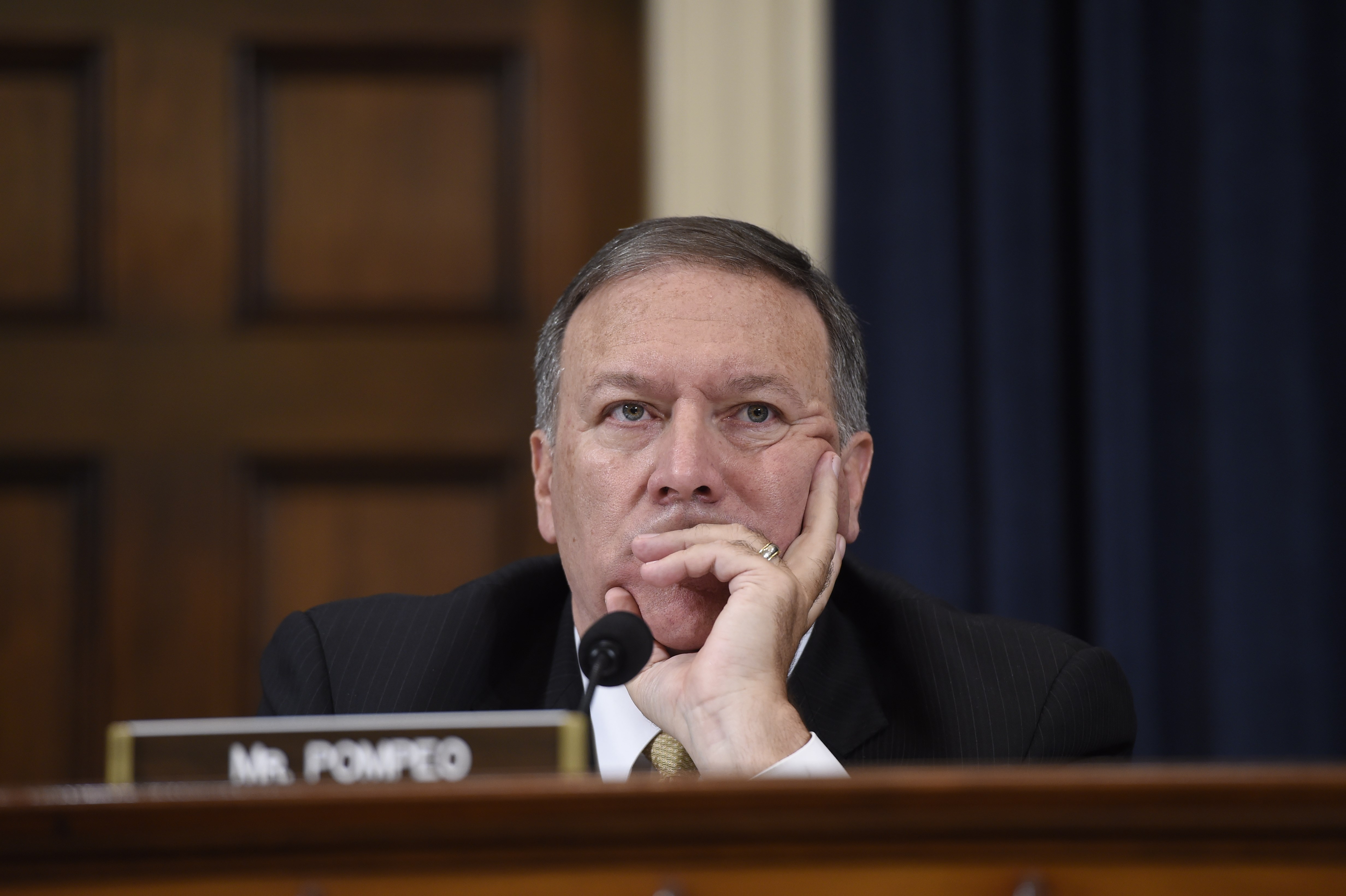 Trump's team is likely to face stiff opposition from Democrats and civil rights groups concerned about a Justice Department under Sessions that might seek to roll back certain legal protections for minorities or place less emphasis on issues like voting rights. Although Sessions voted to extend the Voting Rights Act when it was last reauthorized by Congress, he also agreed with the Supreme Court ruling that eliminated a key part of the landmark civil rights law.
Kristen Clarke, president of the Lawyers Committee for Civil Rights Under Law, said Thursday night that a Sessions nomination could be polarizing.
"That role should be occupied by someone who has a commitment to ensuring equal justice under the law for all," she said. "If he is indeed the nominee, I believe it would be viewed with great skepticism by many in the civil rights community."
The pick comes after Trump has already upset Democrats and civil rights groups by appointing Stephen Bannon, former chairman of Breitbart News, an alt-right news site that's come under criticism for running news headlines with misogynistic and racially charged overtones.
Contributing: Mary Troyan