BUFFALO, N.Y. -- A local campaign is refunding a donation following a 2 On Your Side analysis of election financial disclosures that found the improper contribution.
Grace Hanlon is one of five candidates up to two seats on the State Supreme Court, 8th Judicial District. On October 26, her campaign received a $75,000 donation from Five and Eight Properties, LLC.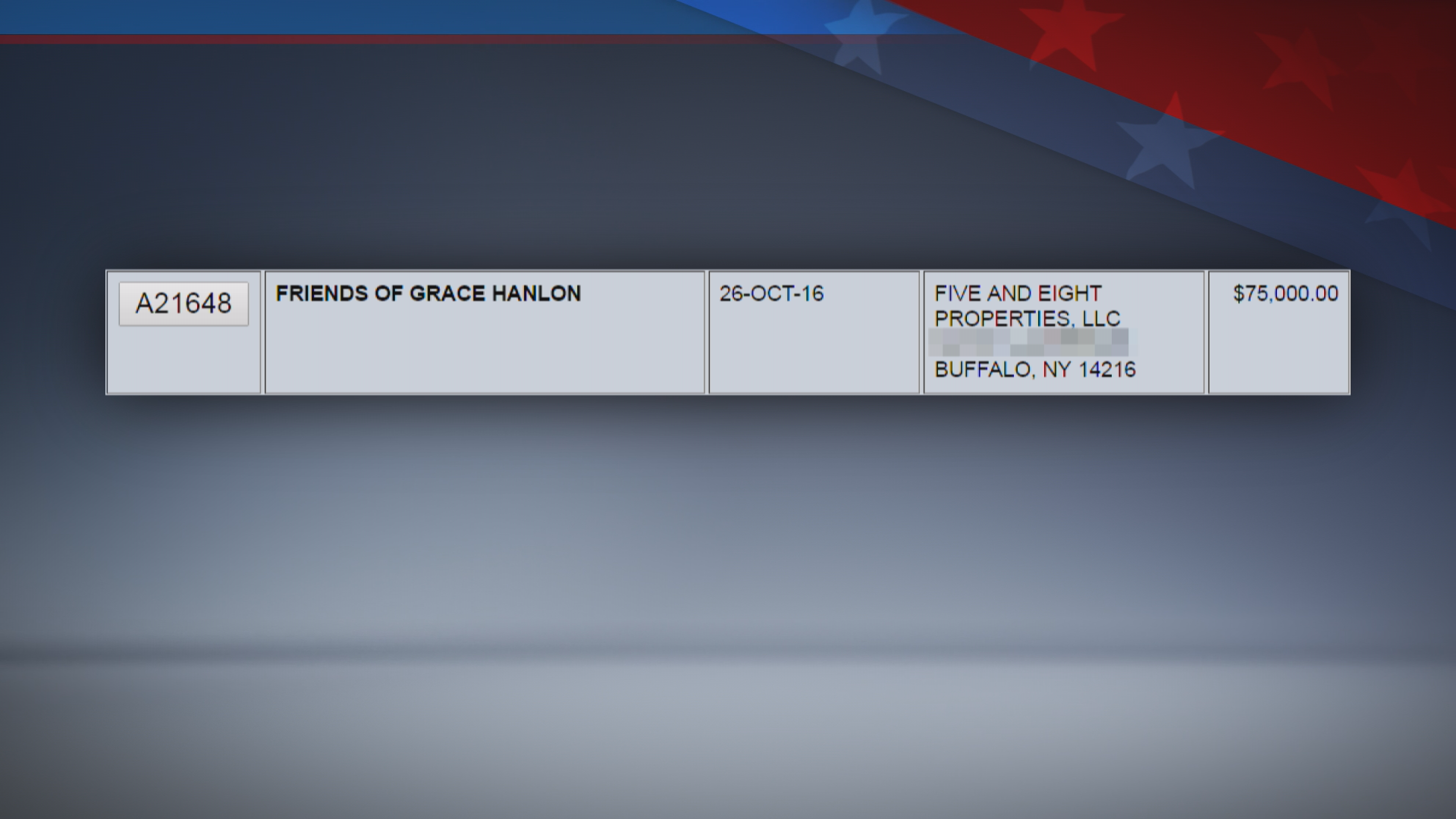 That would violate state elections laws, which limit a contribution from an LLC, like an individual, to $50,000.
2 On Your Side reached out to Hanlon's campaign. Her spokesperson and campaign manager said the LLC is actually owned by two of Hanlon's sisters.
The $75,000 contribution is being refunded, and the sisters will write personal checks, the campaign said.
"Upon discovering this, the committee has taken steps to rectify the situation," the campaign said in a statement. "It was never the intention of the candidate's sisters to circumvent the regulations. It was the intent of the sisters to have the money come from them personally, and not the LLC. So they will now in turn contribute the donation directly to the candidate's committee, as the family is under the threshold for its donation limit."
The campaign added that Ms. Hanlon had no knowledge of this donation, "as she is not permitted to have access to this information under the Election Law Rules and Regulations of NYS."