BUFFALO, NY-- A billboard supporting Republican Congressman Chris Collins is set up on Big Tree Road in Hamburg.
Collins, who was one of President Donald Trump's first supporters, has been taking some heat lately for not holding town hall meetings.
The sign, which says it is paid for by constituents of Chris Collins, is in response to a different billboard purchased by "Citizens Against Collins", a gofundme account, asking Collins to host a town hall meeting.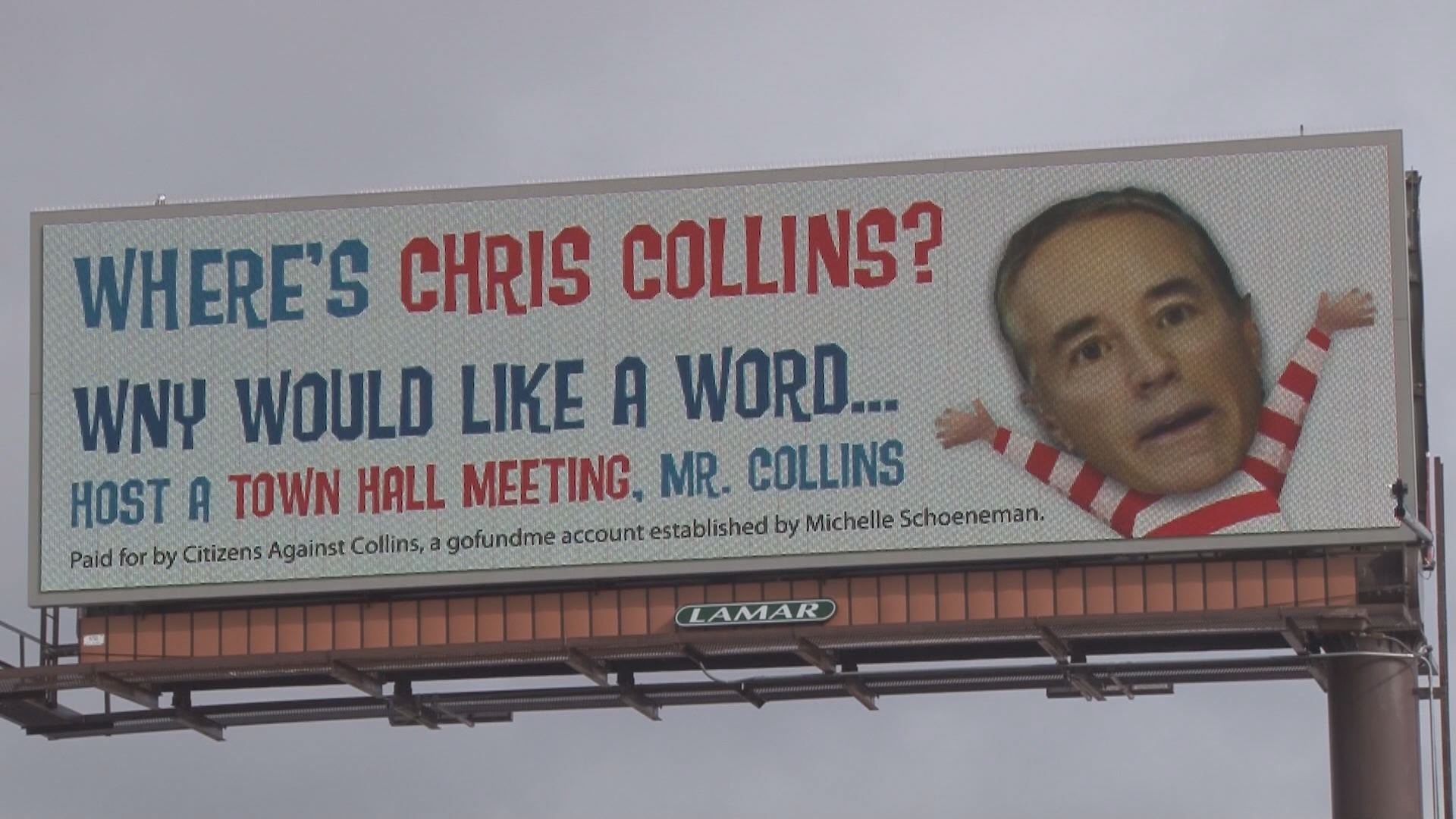 The current sign is expected to be up for about a week.