The Women & Children's Hospital of Buffalo (WCHOB) will be relocating in November, but for the staff, it's the moving of individual patients that will take top priority.
That's why the staff and project team members at WCHOB hosted a "mock move" on Friday, from their current location on Bryant Street to the new facility at 818 Ellicott Street.
The goal of Friday's exercise: to give key moving personnel more opportunity to prepare for what they call "the complex and delicate task of ensuring patient safety and contingency planning on move day."
Eleven different "acting" patients were moved, tracked, and timed on Friday, including Kaleida Health's own senior marketing associate Erin Sassone, who created a bit of a stir during her own mock move, pretending to go into labor during the ride.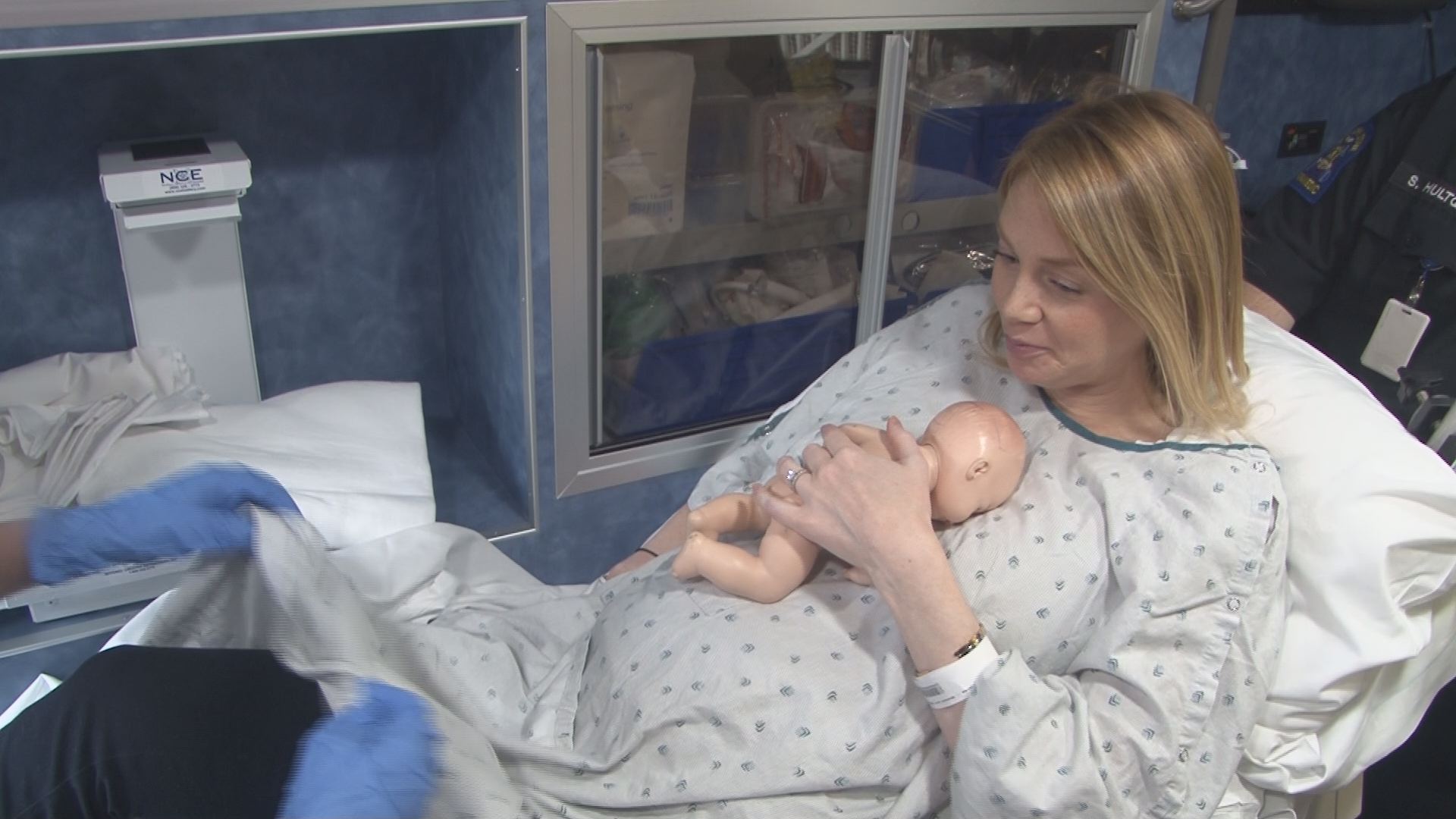 (Side note: Sassone is actually pregnant, and her due date is around the time of opening day for the new facility.)
But along with added practice for the people involved, Tim Kornacki, Corporate Emergency Manager for Kaleida Health said it's also critical to relieve the worries of patients and their loved ones leading up to the big moving day.
"[We're] looking at every single element of the move, from moving the equipment to planning for inclement weather, clinical issues that could happen along the way with the children," said Kornacki. "It's one of our goals to cover all hazards and any possible scenario that we could face during the move of the children."
Every individual patient will have specific planning, preparation and transport in place for them.
Allegra Jaros, President of WCHOB, said there will be about 160 to 200 patients being relocated on November 10th; each patient will be moved to a fully functioning room with brand new equipment in place.
She also said about 100 additional rooms will be ready in case of an emergency.
Four different routes are now being planned out: one for ambulances traveling from the old location to the new location, one route for ambulances returning, one route for families, and one route for additional transportation of equipment.
Jaros says the public will be informed of these routes and other details within the coming months.
The new hospital, which will be renamed as the John R. Oishei Children's Hospital, will be located at the Buffalo Niagara Medical Campus.
WCHOB is still looking for additional volunteers for moving day; if you're 16 or older and want to join, you can visit their website http://www.kaleidahealth.org/Childrens/volunteers/index.asp.
PHOTOS: Children's hospital practice move
Women and Children's Hospital practiced their move to their new facility (Photo: WGRZ)
Women and Children's Hospital practiced their move to their new facility (Photo: WGRZ)