Phyllis Hojnowski grew up in North Tonawanda, so she's accustomed to snow and ice storms and, obviously, the Blizzard of '77.
But she's not accustomed -- nor is anyone accustomed -- to the torrential rainfall she's experiencing right now in Baytown, Texas, where she moved about three years ago. This city of about 70,000 people, located only 30 miles east of Houston, is hardly navigable as images of underwater chemical plants emerge.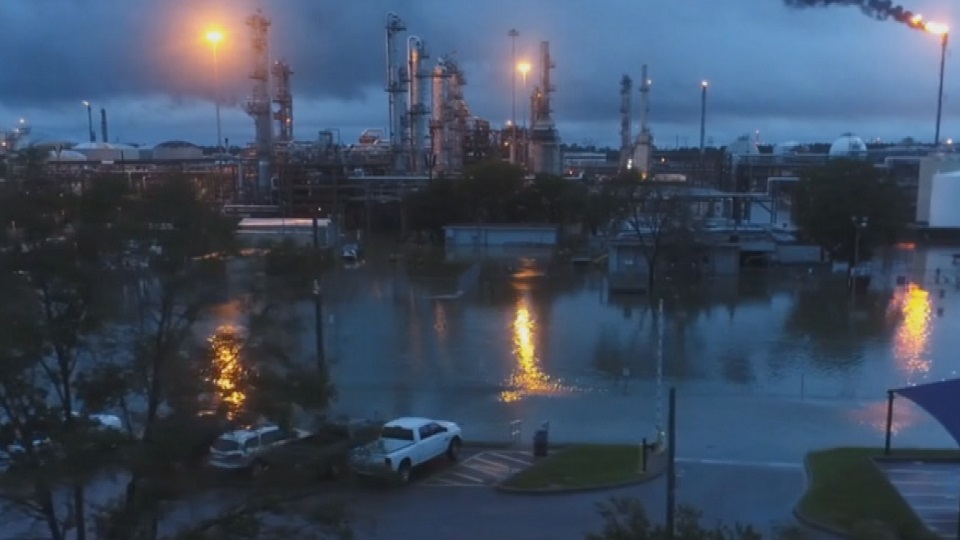 Hojnowski's street has been spared the disaster so far. She's only witnessed some minor flooding in front of her house, but she cannot say the same for nearby neighborhoods.
The force and destruction of Harvey surpasses any winter storm she ever saw in North Tonawanda.
"I've lived through ice storms, and plenty and plenty of storms, and never have I ever seen anything like this in my entire life," Hojnowski said in a phone interview on Monday evening. "I can't even explain it because it's just unbelievable. It's surreal. I just can't believe it's happening, and there's that much water, with nowhere to go.
Since the beginning of Harvey, 2 On Your Side has continued to check in with Western New York natives who now live in the heart of the storm in Texas. They have shared so many similar stories of rising waters, rescues and impassable roads in their neighborhoods.
Tami Everman, originally from Hamburg, now lives in Conroe, about 35 minutes north of Houston. Her neighborhood and home are also manageable at this point and have not suffered the same nightmare as other areas.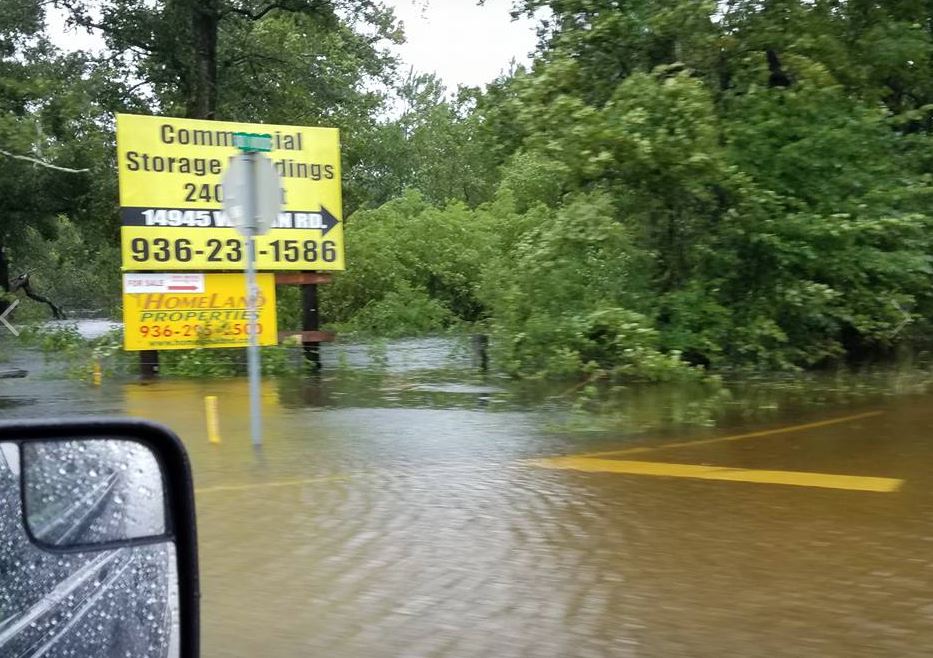 However, as she toured nearby streets and neighborhoods on Monday, Everman discovered that she could not drive even 10 minutes without running into a road covered completely with flood waters.
"People are basically in disbelief," Everman said over the phone from Texas. "We've never seen this much water before."
Everman works at an airline, but Houston's major airports are closed and Everman could not even get to work if she wanted to. That's how flooded the roads are right now.
Everman and Hojnowski both said they've been in close contact with dozens of friends and family members back in Western New York, who became very worried after seeing the powerful and frightening images of the flooding on the news.
Many Western New Yorkers -- even those who do not have family members in Texas -- have been finding small ways to help and donate to the relief efforts.
That includes helping the thousands of animals that may be stranded in this storm.
Chris Catchpole of "Pixie Mamas Rescue" said her group is currently taking donations for supplies, including crates and food, in response to many of the needs described by volunteers on the ground in Texas.
Before an event at the Buffalo Bisons game on Monday evening, Catchpole actually brought a dog from the Houston area to the ballpark.
The dog's name is River, coincidentally, and she would have been in the middle of this nightmarish storm had she not been picked up earlier this summer by Pixie Mamas Rescue.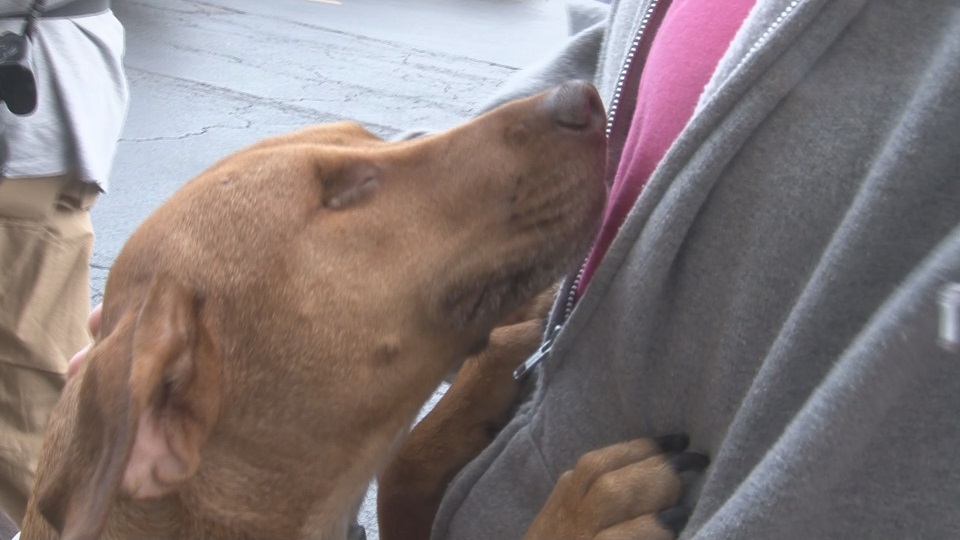 "And thank god we did," Catchpole said. "She's such a good girl."
River will likely be up for adoption in October. Pixie Mamas Rescue is hoping that Western New Yorkers are interested in adopting many of their dogs, especially since that would free up space for them to take in rescued dogs from Texas.
It's just one way Western New Yorkers are helping, as Harvey continues to pose serious risks for everyone in Southeast Texas and beyond.
"It's unbelievable," Everman said. "You cannot even put it into words."