NIAGARA FALLS, N.Y. -- Water has forever been at the core of Niagara Falls' identity. Perhaps that's why on a wet, windy October day thirty-plus volunteers with non-profit Buffalo Niagara Riverkeeper turned out to plant trees along the bank of Gill Creek, a direct tributary to the Niagara River, to help prevent storm water pollution.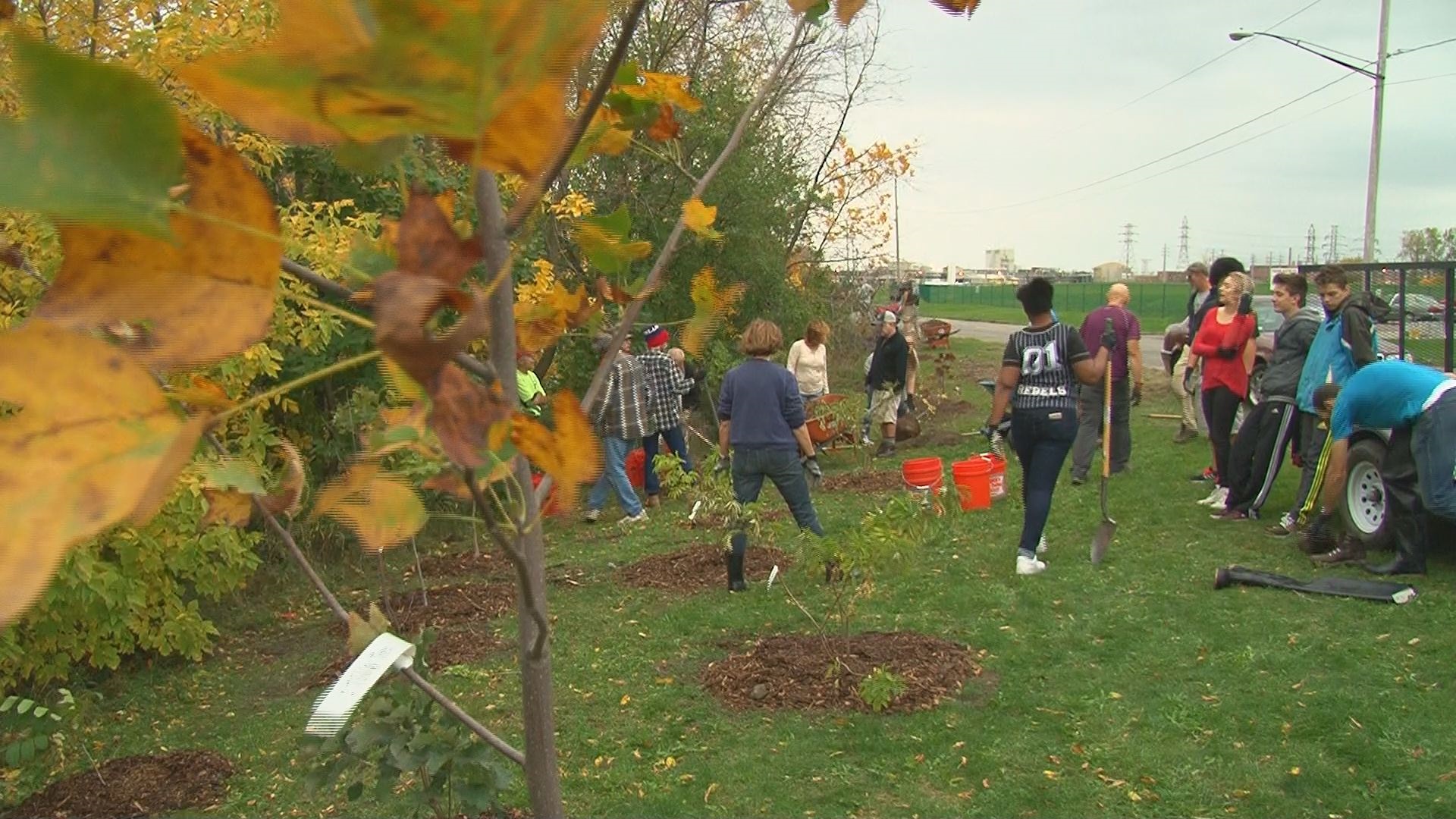 Working with funds from a grant from the U.S. Forest Service, 350 trees and 700 shrubs will be put into the ground along the creek over the next two years. 100 trees were donated to the cause by the city itself.
"Each one of these trees and shrubs is going to help filter out pollutants before it gets into the waterways," says Buffalo Niagara Riverkeeper Director of Citizen Engagement Chris Murawski explains. "It's also going to reduce erosion along the shoreline, and what's great about this project too is you can see all the volunteers. It's really engaging the community in helping to protect a resource."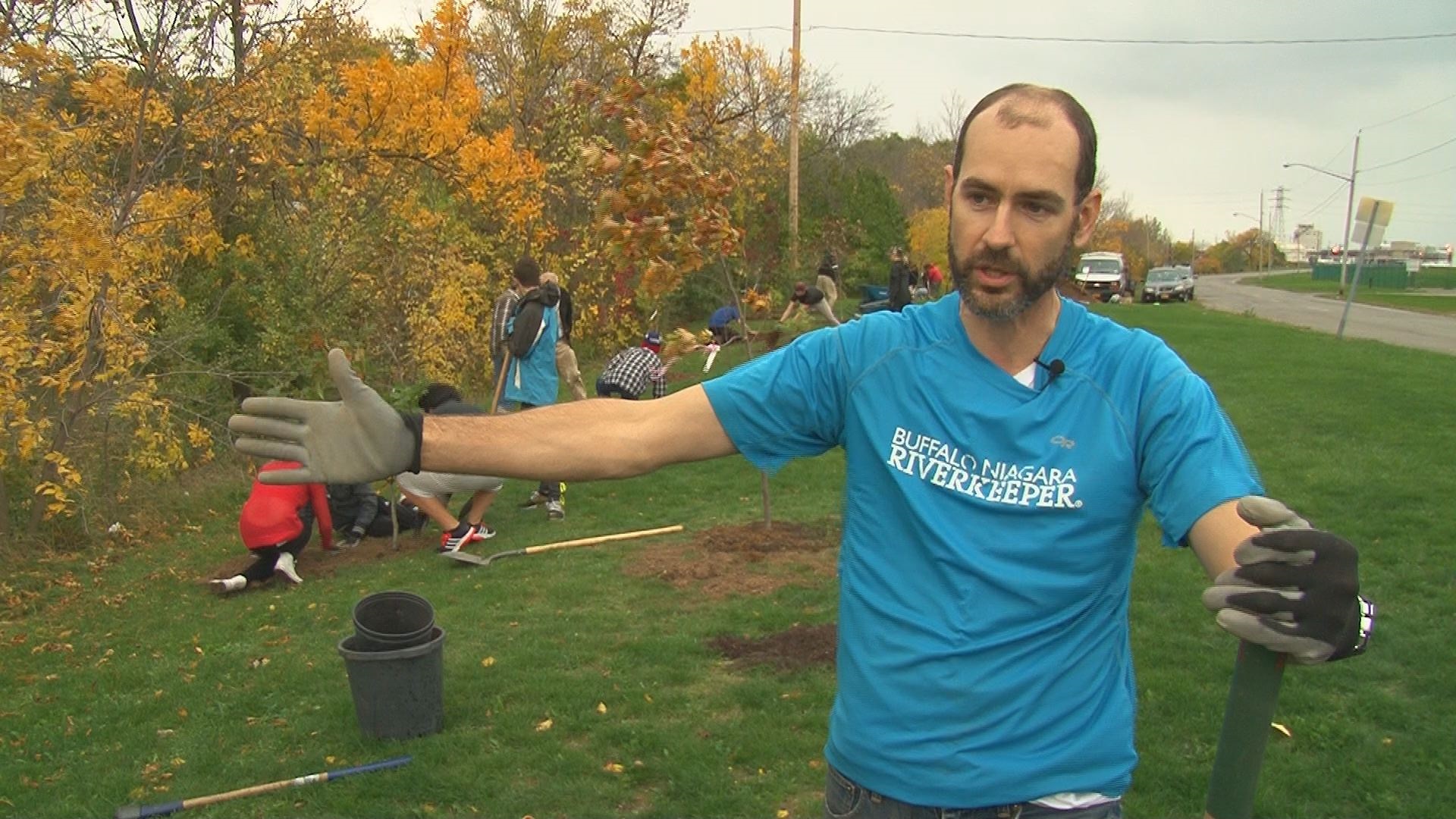 For an area so closely tied with its natural surroundings, the Falls also still carries the memories of Love Canal and the painful scars environmental carelessness can leave. It's a past these people are determined to atone for, one tree at a time.
"Water is the reason why, and the biggest driving force in how the area was settled and developed, including the industrialization of the shoreline and all the things that followed…so after all these years, it's really great to have the community getting behind this effort."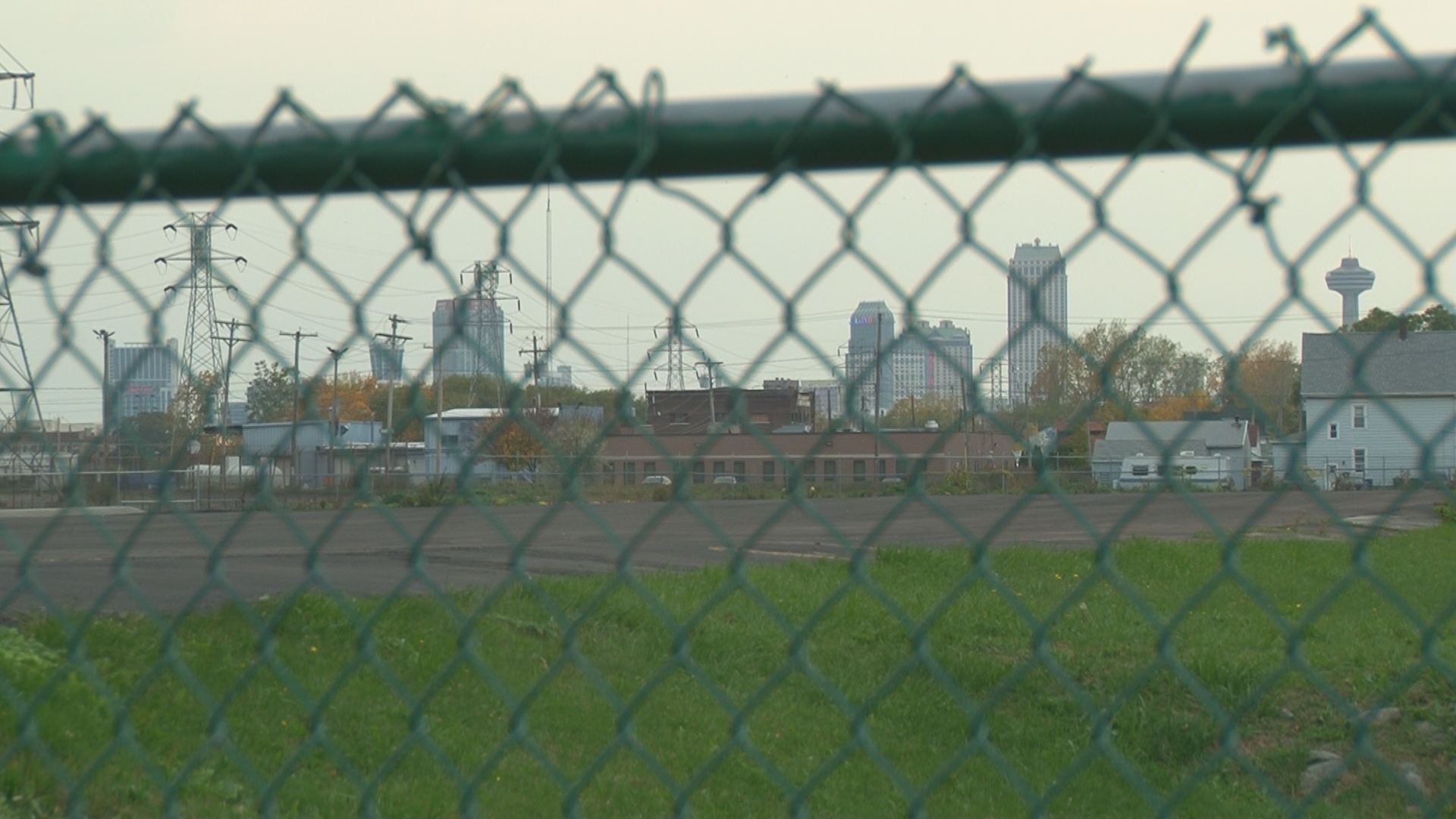 Buffalo Niagara Riverkeeper will conduct 10 plantings over the next two years to complete the project as well as other projects around the area. If you'd like to help, information can be found on the organization's website at bnriverkeeper.org under the tab labeled "Get Involved".