BUFFALO, N.Y. - It's Friday night on Winspear Avenue in University Heights, a street in the heart of the University at Buffalo's off-campus housing population on the edge of South Campus. Students start classes on Monday, which means they're slowly trickling into the neighborhood this weekend.
In past years, Molly Poremski would have been nervous right about now. But not this year-- not as much, at least.
Poremski, a full-fledged professional who has lived on this street among students since 2015, said she's "cautiously optimistic" her neighborhood won't be overtaken by wild parties this semester.
"We'll see," she said, sweeping off her front porch after returning home from work. "We've lived through the equivalence of Bourbon Street before."
It can't get much worse. Buffalo Police have responded to hundreds of calls on these streets over the past few years, fueled mostly by an overabundance of alcohol and rampant underage drinking. However, Poremski is comforted by several policy changes implemented by local and state governments, including increased police enforcement and legal action by State Attorney General Eric Schneiderman.
She's also quite pleased to see the end of the "Drunk Bus."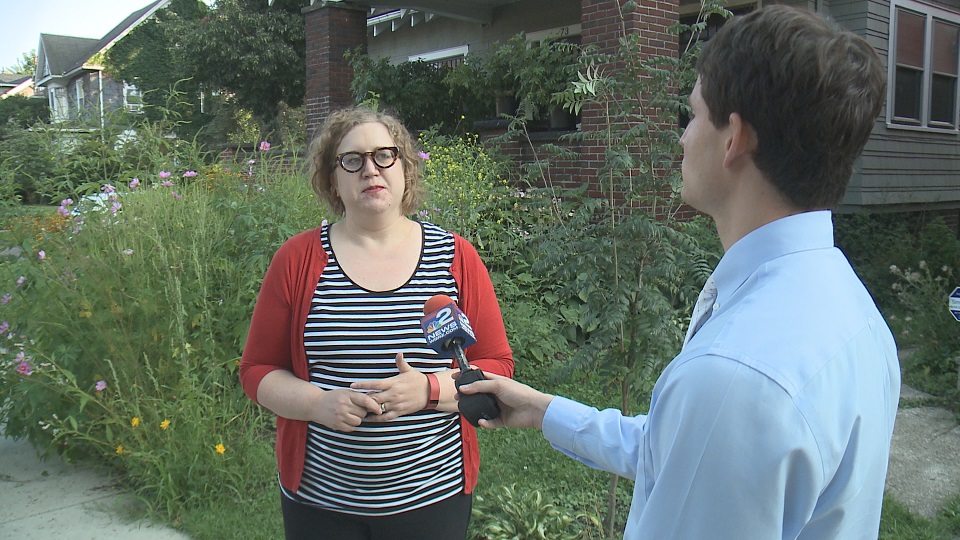 That nickname isn't sanctioned by the university, of course. Still, the so-called Drunk Bus is well-known around University Heights as the notorious vehicle that transports students from North Campus to South Campus, where the majority of the parties occur. Starting this semester, the university has decided to end bus service from North Campus dorms to the South Campus drop-off at 9:30 p.m. on Fridays and Saturdays. Service from the North Campus academic area to South Campus will end at 2 a.m.
No more Drunk Bus could theoretically -- depending on who you ask -- mean less partying and more harmony in the neighborhood.
Like she said: Poremski's cautiously optimistic.
"I don't know. I think so," Poremski said. "I hope so."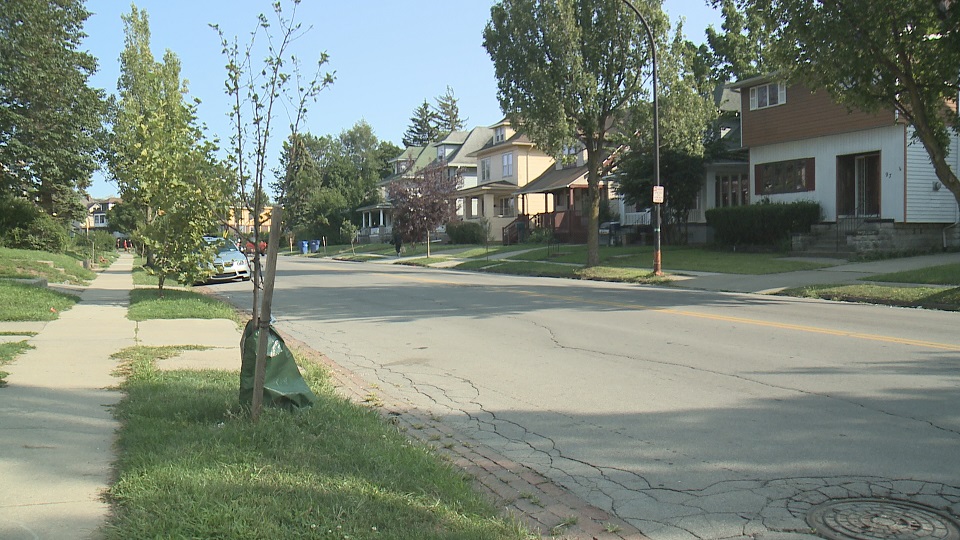 However, the university's changes to the bus schedule have infuriated many students and Greek Life leaders, who argue the restrictions on weekend service will pose serious safety risks to students.
Mike Brown, the student representative for all 30,000 UB students on the UB Council, said the new schedule could leave students stranded in a neighborhood where armed robberies and stabbings have been reported. He also said he believes a lack of bus service could lead to an increase in drunk driving.
"As a UB student who pays $232 dollars each semester for transportation, that's completely unacceptable," Brown said. "And there are many safety concerns."
Those concerns are echoed by the Inter Greek Council at UB, which made many of the same arguments in a petition to restore the weekend bus service. As of late Friday evening, that petition had gained more than 3,000 signatures.
Brown said he's committed to curbing partying in the University Heights neighborhood, and he said underage drinking and illegal activity should not be condoned or tolerated.
He pointed out, however, that there really are some students who need to get back and forth from North to South Campus in the middle of the night on a weekend. Architecture courses, for example, are sometimes nicknamed "archi-torture" because of the late workshops and studios. Plus, he said, University Heights is the most affordable neighborhood for students who have limited income.
Brown argues they shouldn't have to pay for a ride-sharing service or a taxi, or have to rely on the student-run shuttles that operate near South Campus.
"There are so many more students affected by this than just what's in the news about late-night partying and such," Brown said.
Chris Austin, the Director of Parking and Transportation Services at UB, said the university is paying close attention to the system and will monitor the changes early in the semester.
"We will be conferring with students over the course of the next few days and weeks to make sure we're meeting their needs," Austin said. "This is an adaptive and flexible system."
Although the university is limiting weekend bus service, Austin said UB is expanding services on North Campus. A connector service, for example, will link students in residence halls to the student union for on-campus programs and activities. The school will also continue to offer rides to and from the Walden Galleria.
"We're not guiding students to either," Austin said. "What we're doing is providing options. They could choose to utilize the options both on campus and off-campus, but we're providing those options so they can make the choice for what they want to pursue."
Brown, however, said he's disappointed in the university's communication with student groups and believes they were not adequately consulted.
He is urging the university to offer 24-hour bus service on weekends.
"Students need to be part of the conversation from the beginning," Brown said. "Not just when the school is dealing with backlash."