JAMESTOWN, N.Y. -- Jamestown Police say two men and a woman face charges after an incident early Friday morning in the 600 block of Lafayette Street.
Police say they responded to a 911 call at about 3:22 a.m. reporting that someone had pointed a gun at another person in a home. The suspect was identified as Juan Tufino Jr., 26, of Jamestown.
When a Jamestown Police Officer arrived on the scene, a group of adults and children were gathered outside.
A second suspect, Jean C. Jimenez Camacho, 27, ran away when officers started walking toward the crowd.
However, they caught him a short time later and he was charged with Obstructing Governmental Administration.
While officers were checking out the Lafayette Street residence, they found Tufino in a back bedroom. They also say the residents were not being cooperative.
Tufino faces a list of charges, including violating an order of protection meant to keep him away from the home.
When officers searched the residence, they found two loaded handguns, a large number of illegal drugs, including Heroin and Cocaine, and a large quantity of drug packaging materials.
Tufino is additionally charged with multiple counts of Endangering the Welfare of a Child, third-degree Criminal Possession of a Controlled Substance, and second-degree Criminal Possession of a Weapon among other charges.
A woman tenant, Sasha L. Montanez, was charged with two counts of Criminal Possession of a Firearm, fourth-degree Criminal Possession of a Controlled Substance, and Endangering the Welfare of a Child among other charges.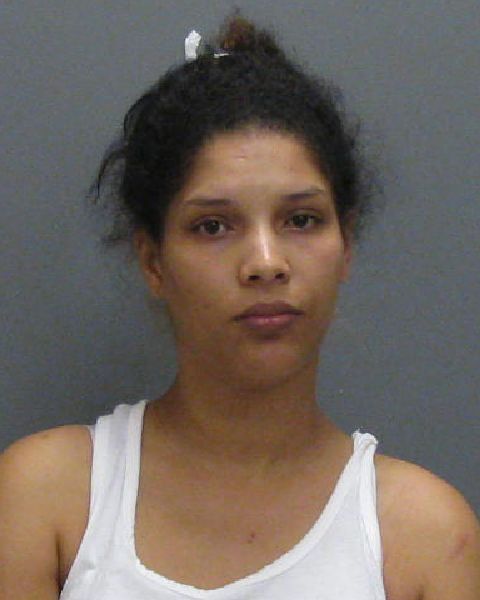 All three suspects are in Jamestown City jail waiting for arraignments.
The Jamestown Police Department is asking that residents report any suspicious activity and that anyone with information on drug trafficking report it to the Jamestown Police Anonymous Tip Line at 716-483-TIPS (8477). Tips can also be made through the department's Facebook page and 411 apps.