TOWN OF RUSHFORD, N.Y. -- Heavy storms passing through parts of Allegany County Thursday left areas experiencing severe flooding. A flash flood warning continues until 12:45 A.M. Friday for parts of Cattaraugus, Allegany and Wyoming counties.
Allegany County Sheriff Deputies said they were responding to significant flooding in the Town of Rushford, the Town of Hume, and the Town of Centerville. These areas measured close to 2" of rain in less than 3 hours.
Deputies say flooding is particularly bad in northern and central areas along Rushford Lake. The lake is a 585 acre manmade reservoir in northwest Allegany County, according to the state Department of Environmental Conservation.
Viewers have shared photos of significant flooding along the lake, appearing to wash away docks and reach beyond stairs leading to lake property.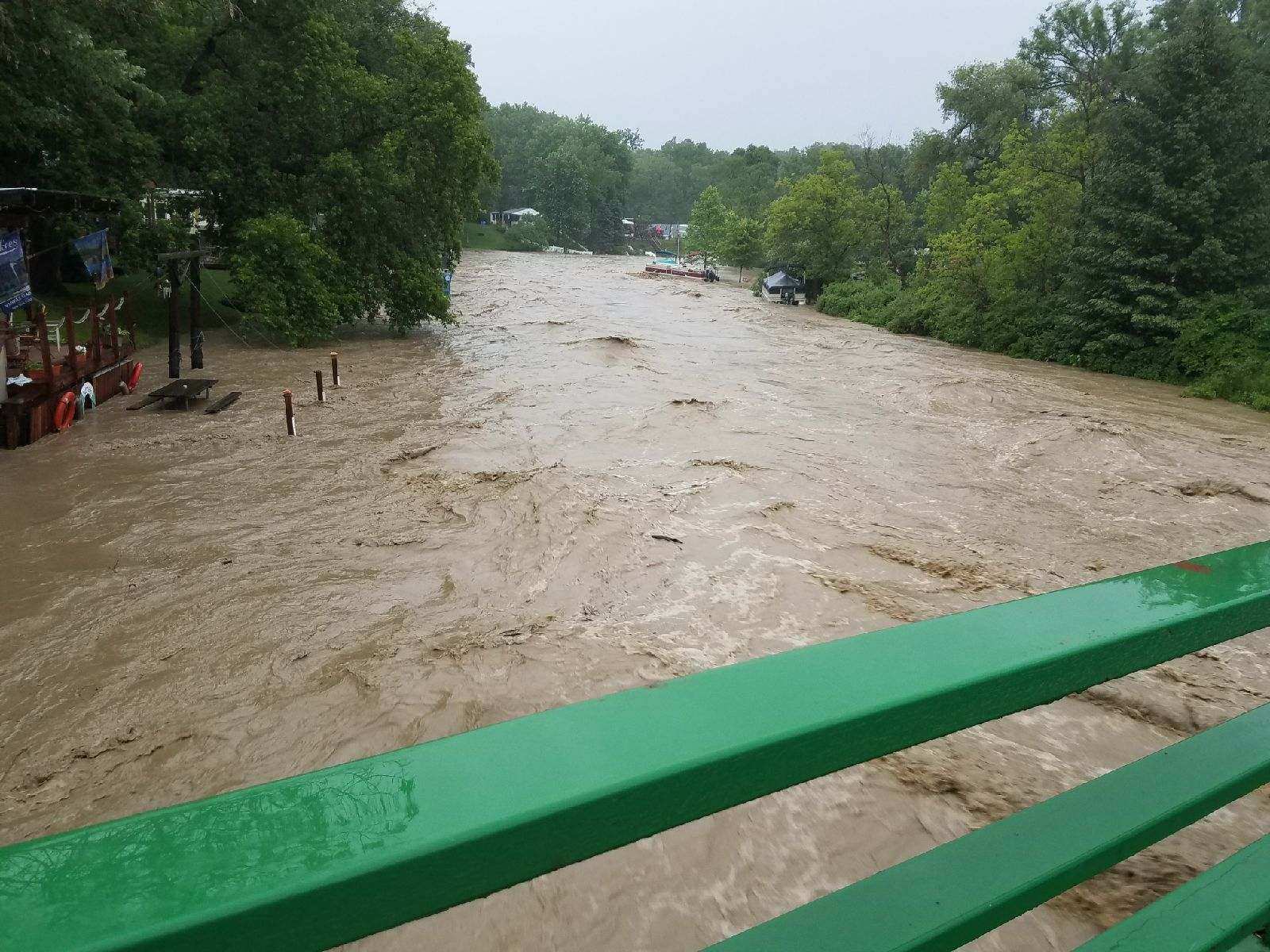 The National Weather Service issued a Flash Flood Warning for northwestern Allegany County, southeastern Cattaraugus County and southeastern Wyoming County until 12:45 a.m.