PEMBROKE, N.Y. -- State Police are investigating an apparent case of vandalism against a church-owned property in Genesee County.
Troopers say graffiti was painted on the side of a farm building on Marble Road in the Akron/Pembroke area in late February.
The offensive sign was painted over by the time troopers actually saw it, but they do have photographs.
Church representatives say the racial slur was directed at Pastor Stephen Andzel of the New Creation Fellowship Church. .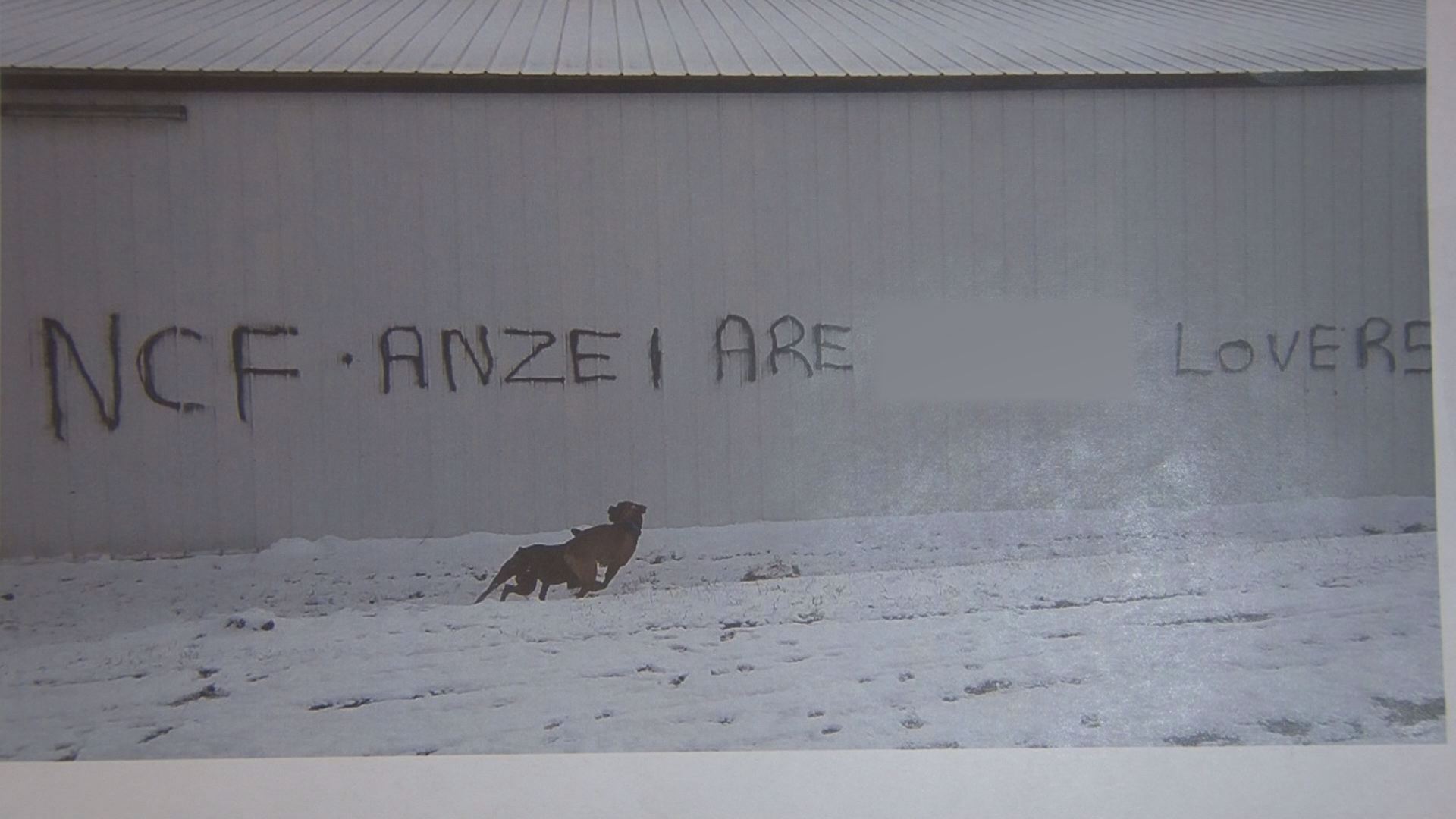 Andzel says they acquired the property from a member and it has used it as a recreation area for inner city youth.
Pastor Andzel says they intend to continue following through with their plans despite this incident.
"That's gonna be our youth camp. We're gonna develop it," he said. "We've kind of been diverted a little bit. And I'm gonna talk to the congregation this morning and encourage them. And we're gonna fight this thing through. We're not gonna get mad at anybody. We're not gonna allow ourselves to be offended."
Pastor Andzel says in the 1990's they had similar vandalism problems at their church property on Genesee Street in Cheektowaga. A federal court lawsuit they filed against the town and town officials which charged discrimination and actions encouraging vandalism was dismissed by a judge.