AMHERST, NY — Amherst Police Detectives are asking for the public's help identifying four suspects accused of committing a larceny at a Sheridan Drive store back on July 24.
Police say four individuals were caught on security footage, including are a black male and three black females.
Amherst Police describe the suspects as follows:
Suspect 1: Black male, 6'2", 155 lbs., approx. 50-years-old, glasses, bald, black jacket, green shorts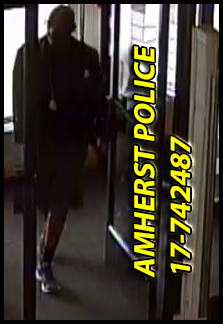 Suspect 2: Black female, 5'7", 160 Lbs., approx.. 25-years-old, white hat, pink shirt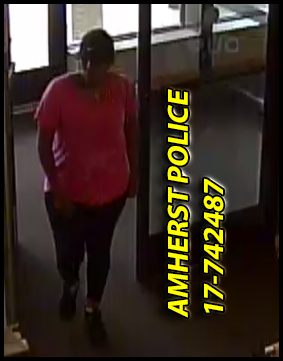 Suspect 3: Black female, 5'7", 130 Lbs., approx.. 27-years-old, pink hat, white shirt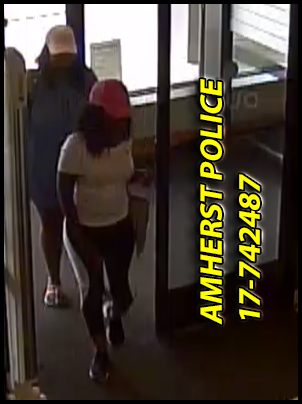 Suspect 4: Black female, 5'7", 165 Lbs., approx.. 27-years-old, blue shirt, blue shorts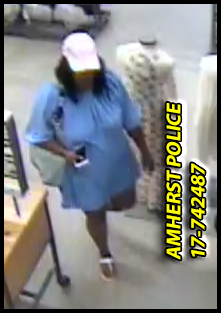 If you recognize these suspects or have any information related to this crime, you are asked to call the Amherst Police Detective Bureau at 689-1336 or email to tips@apdny.org or text to 562-TIPS and reference AMH 17-742487-TWa.