BUFFALO, N.Y. — When Janet Jackson hits the stage Saturday night at KeyBank Center, she'll be joined on stage by several dancers — one actually grew up in Hamburg.
Allison Buczkowski, 27, and a graduate of Hamburg High School and Daemen College, has been dancing with Janet Jackson for two years.
"I am actually from Haiti, I was adopted by my mom that I have now because my birth mom actually died giving birth and my mom that I have now was there actually doing some missionary work and she actually helped deliver me," Buczkowski said.
Future Dance Center in Hamburg is where she danced from age 8 to 21. The owners knew early on Allison was a star in the making.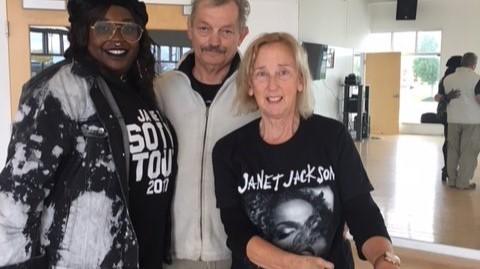 Buczkowski says dancing on the Janet Jackson State of the World Tour is amazing.
"It's a dream come true, working with her is fantasy land she treats all of the people in her company so well," she said, and Janet Jackson is "the epitome of what an artist should be."
One day before the concert, Allison returned to the dance studio in her hometown to work with students. She calls it super exciting to work with a living legend.
"I already know I'm going to start crying because I have family coming that's never seen me dance," she said.
Allison moved to Los Angeles a few years ago.
"I started taking classes, I got an agent, started going to auditions and making myself known and available," she said.
Below is an extended interview with Allison.