BUFFALO, N.Y. -- A 22-year-old Buffalo man accused of trying to assault an NFTA Police Officer was arraigned Wednesday before Erie County Court Judge Kenneth Case.
On Feb. 2, Devere Thomas allegedly refused to follow the commands of NFTA officers when they were trying to pull over his vehicle for a traffic violation in the area of Main Street and West Utica, according to the Erie County District Attorney's Office.
Thomas is accused of driving away and almost hitting an officer with his vehicle. The officer then fired a round into Thomas's vehicle to prevent being run-over.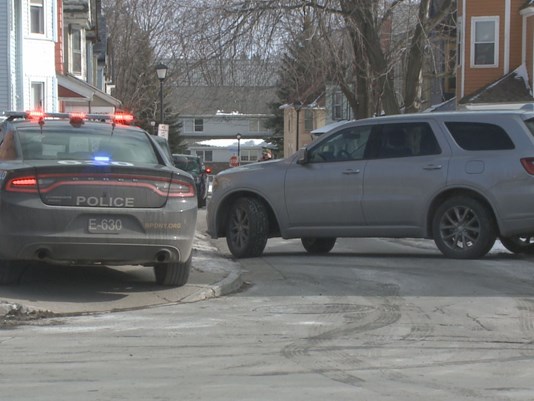 Thomas then allegedly sped away from the scene and crashed his car into a dumpster before getting out of the vehicle and running away on foot.
Thomas is charged with Attempted Assault of a Police Officer, Resisting Arrest, Unlawful Fleeing a Police Officer, Obstructing Governmental Administration and Unlawful Possession of Marijuana.
Thomas pleaded not guilty Wednesday and his bail was set at $15,000 or a bond. Thomas could face two to seven years behind bars if convicted of all charges.