LANCASTER, N.Y. -- The Fox Valley Club in Lancaster didn't just celebrate 25 years Saturday.
Members of the club decided to make the celebration a chance to give back to charities they believe in.
Leading up to the event, the club held charity events throughout the year.
Saturday, they presented $2,300 checks to both the Buffalo City Mission and Habitat for Humanity.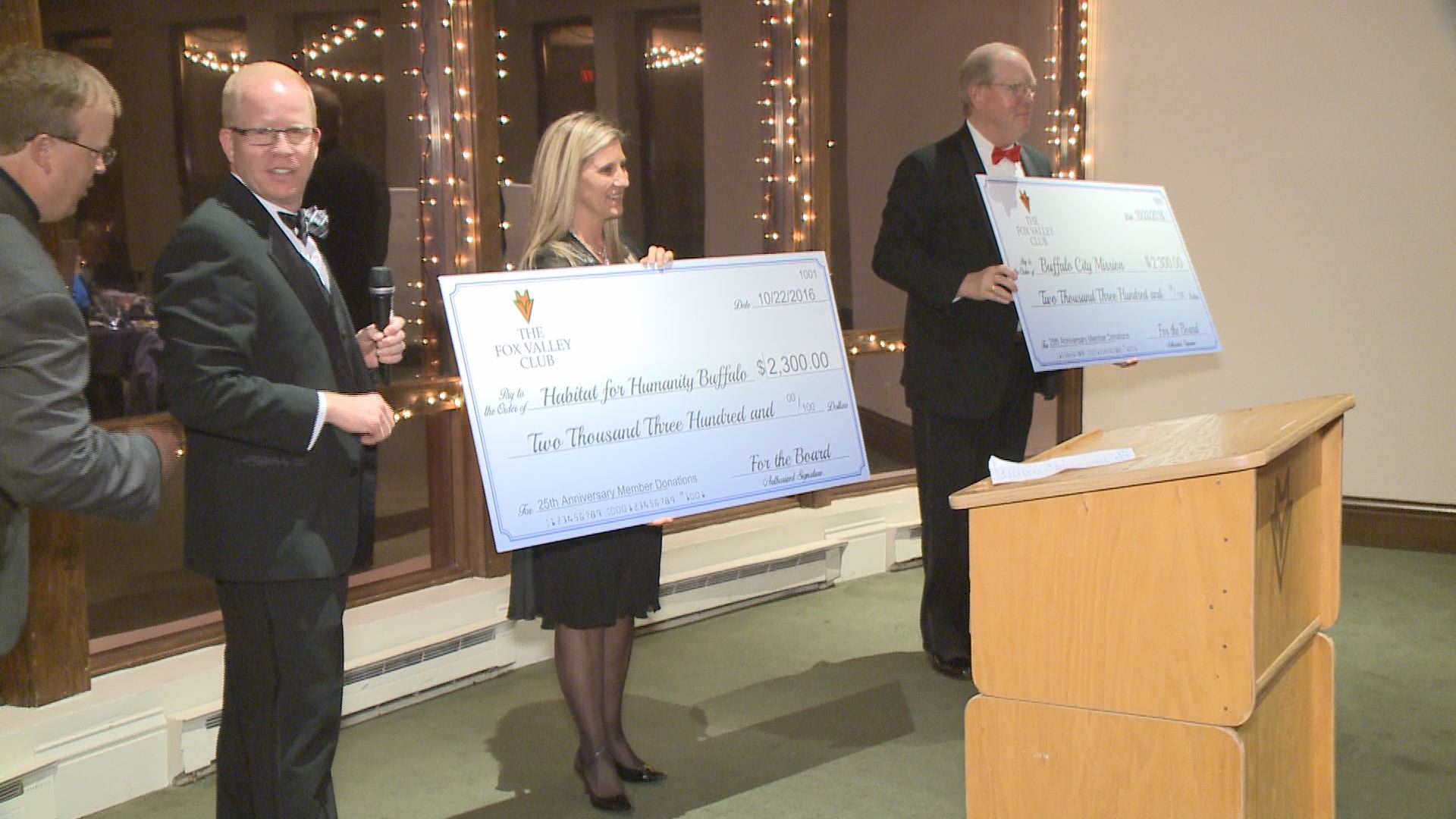 "We actually created a list of charities that we were interested in," said Kevin Dean, Fox Valley Chairman of the Board. "(We) did a little bit of research to find out which ones were very efficient with how they used the dollars. And then our board of Governors voted on it, and those are the two we stuck with."
Buffalo City Mission provides not only food and shelter for the homeless and people going through hard times -- it also offers long-term recovery programs, counseling and life-skills training.
Buffalo Habitat for Humanity is a non-profit that seeks to alleviate Buffalo's shortage of quality and affordable housing by putting volunteers to work building homes for eligible families.