ALBANY, NY - Governor Cuomo's office announced Friday afternoon that Start-Up NY will be adding 39 new companies who in turn commit to creating 817 new jobs.
In addition to the jobs, the governor's office said the 39 companies would be investing $30 million statewide over the next five years.
"This unique model of partnering innovative companies with our world-class colleges and universities not only creates new jobs," Governor Cuomo said via press release, "but also leverages hundreds of millions of dollars in private investment to stimulate regional growth."
Start-Up NY is the state's job creation platform. The program offers companies 10 years of tax-free operation in the state of New York.
The program has commitments from 202 companies to create 4,490 new jobs in three-to-five years. A report on the program released over the summer revealed only 408 new jobs were created in the programs first two years.
Locally, between the University at Buffalo and Jamestown Community College, nine companies are pledging to create 244 new jobs.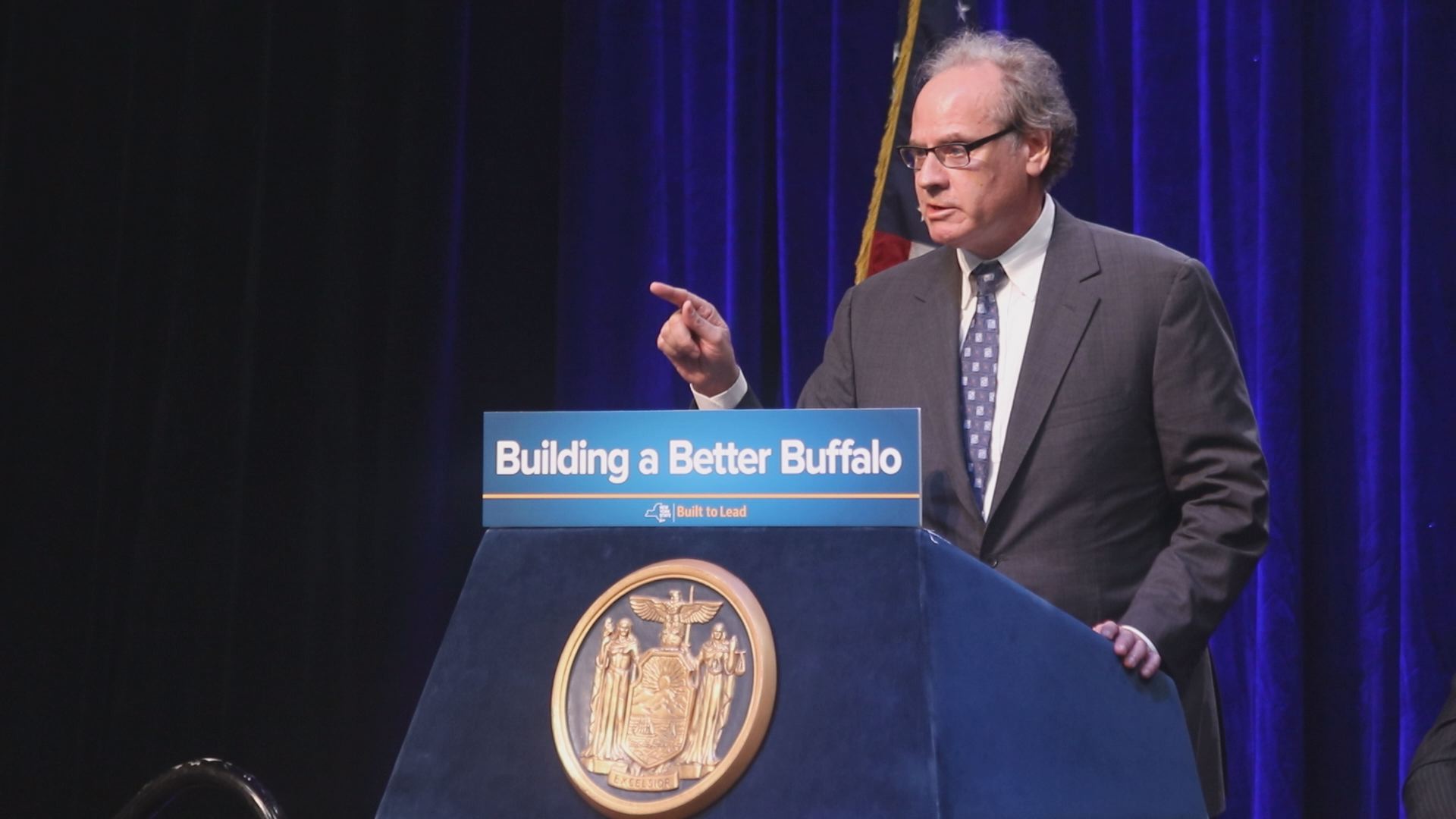 Also in the press release, the head of Empire State Development Howard Zemsky said the addition of these new companies shows that the Start-Up NY program is a success.
"Today's announcement that 39 new companies are joining the program is further proof that this model is succeeding," Zemsky said, "and that START-UP NY has the ability to attract some of the best and brightest businesses to grow their footprint in New York State."
The state provided a list of the companies that will be working out of UB and JCC, which you can read below.
One company, Clean Slate, was a 2015 43North winner and will be fulfilling their required year-long obligation in Buffalo at year's end. The admission into the Start-Up NY program indicates the company intends to stay in NY into 2017.
iActEx, LLC d/b/a Op-Smart is an early-stage information technology company that provides integrated operations management solutions for suppliers, manufacturers, transportation providers and consumers in the supply chain network. iActEx, LLC's software platform facilitates the collection of data from all equipment at clients manufacturing facilities and provides data management in real time to optimize the efficiency of operations throughout the supply chain. The company will create 148 new jobs and invest $830,000.
AccuTheranostics, Inc. is an existing early-stage biotechnology company graduating from the UB Biosciences Incubator. The company has developed a specialized chemo-sensitive/chemo-resistance assay that uses a patient's own tumor cells in the laboratory to identify which drugs would be most effective for treating a patient's unique cancer before ever treating the patient. The company will create 10 new jobs and invest $3,650,000.
CleanSlate Technologies, Inc. is a new to New York State company that designs, assembles, sells, services and distributes a medical device used for sanitizing portable electronics in healthcare using UV light. Cleanslate will establish a U.S. headquarters operation in Buffalo to better access the U.S. market. The company will create 26 net new jobs and invest $185,000.
GCLIPROW Inc. is an existing New York State company currently in the demo phase of its manufactured proprietary patented product for sale to rowing clubs and its members. Founded in 2013 in Buffalo, the company produces the Quick Release Rowing Shoe System, allows rowers to enjoy total stability within their own shoes and also provides a safe release in case of an emergency. The company will create five new jobs and invest $95,000.
Rebel One Studios, LLC is an early-stage animation production company focused primarily on animation and demonstration videos, with the capacity to create stand-alone, high detail 2-D or 3-D animations for clients. The company will create six new jobs and invest $90,000.
Regulus Energy, LLC is an existing alternative energy engineering company in Tonawanda. The company designs and commissions production plants that take carbon based feedstocks (i.e. municipal solid waste, wood, grains, natural gas, etc.) and convert it into finished fuels or electricity. The company uses a proven advanced gasification technology with high yields and efficiency and low cost of both operation and capital investment. The company will create eight new jobs and invest $96,000.
RMP Logic, LLC is an existing information technology company that is currently in the development and marketing stage of the software application "Mobile Encrypted Data Xchange (M.E.D.X), a mobile app that can securely exchange protected health information, peer-to-peer, to help improve clinical workflows and patient outcomes. The company will create two new jobs and invest $69,500.
U Media Corporation d/b/a Fandoozy.com is a new business in the process of developing a web and mobile application called Fandoozy.com, a sports specific social media portal focused on competitive conversation. The app will offer a proprietary scored debate platform where sports fans and professionals can debate the latest in sports. The company will create eight new jobs and invest $100,000.
New Flyer of America Inc., the leading manufacturer of heavy-duty buses in the U.S. and Canada, is a new company to New York State. New Flyer is known for breaking new ground with the first low-floor bus, the first diesel-electric bus and, most recently, the world's first zero-emission hydrogen fuel cell fleet. The company plans to establish operations in Jamestown; and will create 31 new jobs and invest $1,598,000.