BUFFALO, N.Y. -- Hostel Buffalo-Niagara on Main Street in the city held an open house Sunday, as it faces an uncertain future.
Hostels are more affordable places for travelers to stay than hotels or motels, using dorm-style rooms and community spaces.
The Buffalo hostel wanted to show off everything it has to offer guests as its future remains up in the air, with the City of Buffalo putting the building at 667 Main Street up for sale.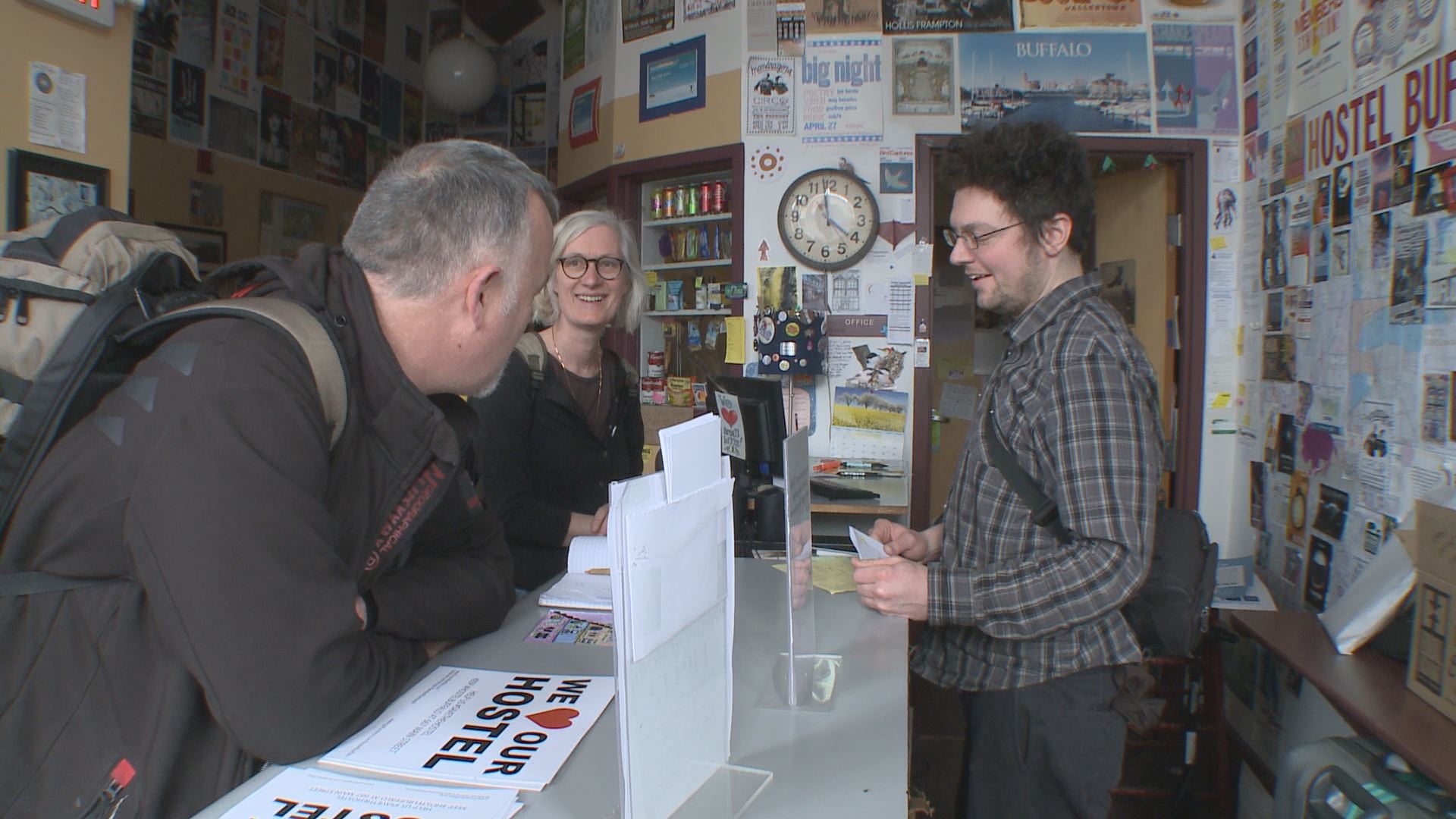 "We're asking the city to work with us so that we can stay in our home at 667 Main Street," said hostel staff member Nicole Dionne. "We submitted a proposal to purchase and renovate the property ourselves."
The hostel has been operating at its Main Street location for more than two decades, since 1996.
You can support the hostel by visiting this GoFundMe page: https://www.gofundme.com/hostelbuffalo