BUFFALO, N.Y. -- 2 On Your Side's investigation Thursday into the often-times high price of ambulance rides has gotten a significant response.
The investigation was fueled by hundreds of stories about expensive ambulance bills, many more than $1,000, shared with the station by viewers -- and they are still pouring in.
On Friday, a veteran, Philip Woloszyn of Buffalo, dropped off a bill at the station.
He said in May, he was in a car accident and asked the ambulance to take him to the Buffalo VA Medical Center. That's where they went. Then he was transferred to the Erie County Medical Center (ECMC) for surgery. Woloszyn got billed for two ambulance rides, a total of over $3,000.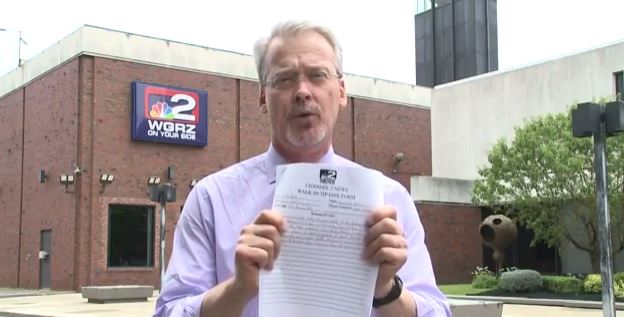 After looking into the costs associated with offering commercial, around the clock ambulance service, it became clear there are several reasons for the large bill beyond the cost of the life-saving medical equipment and trained professionals inside the ambulance.
Twin City Ambulance CEO, Bryan Brauner, says with high-deductible insurance plans more common, so are complaints about ambulance bills.
"Our bill is generated first, so our bill hits the insurance company first, so our bill is applied to that deductible first," Brauner said.
Kyle Rogers, Corporate Relations Manager at BlueCross BlueShield of Western New York, said via a statement the insurance provider contracts with participating ambulance and medical transportation companies that have agreed to their standard of reimbursement rates for services their members render.
However, Rogers says AMR holds members responsible for any charges beyond their standard reimbursement rates, and BlueCross BlueShield is working toward a "fair and equitable agreement" with AMR to fix these billing issues.
Rogers added: "Until an agreement can be reached, BlueCross BlueShield continues to process claims according to a members' coverage level for ambulance services. Coverage can vary based on a member's or employer's specific policy."
In addition, almost a quarter of the calls for Twin City Ambulance are Medicaid and Medicare patients. Payments for those calls are capped.
"The government always enjoys the best discount," Brauner said. "They get the best rates from all their suppliers."
Brauner added, that Medicaid and Medicare pay less than it costs his company to deliver the ambulance care and service.
Translation: Twin City loses money on every Medicare and Medicaid call.
That forces prices higher for all other emergency calls.
Medicare and Medicaid are federal programs. Could they run differently somehow?
2 On Your Side got in touch with the offices of several representatives, including Senator Schumer, Senator Gillibrand, Congressman Higgins, Congressman Collins and Congressman Reed. None of them were available to talk about the issue that's driving the cost of ambulance service up.
Late Friday afternoon, a staffer from Senator Gillibrand's office did respond to 2 On Your Side's request. The staffer pointed out that the senator has co-sponsored legislation which would have increased reimbursements for ambulance service.