BUFFALO, N.Y. -- Visitors and Buffalo natives alike appreciate Buffalo's historic Outer Harbor lighthouse, built in 1833 and one of the oldest on the Great Lakes.
On Monday, Congressman Brian Higgins (NY-26) announced plans for improving the area around the lighthouse.
"Despite the growing number of people exploring and enjoying the Outer Harbor, the area around the lighthouse remains an under-discovered resource," Higgins said. "We are working to remove existing barriers and enhance the visitor experience, creating a lighthouse park at one of the most iconic waterfront sites in Buffalo."
Due to post 9/11 security, the Buffalo Lighthouse sits on land adjacent to the U.S. Coast Guard Sector Buffalo station that has not been accessible to the public for more than a decade, officials say. In 2008, Higgins worked with then-Senator Hillary Clinton to secure $6.1 million to upgrade and consolidate Coast Guard facilities while opening 4.25 acres of a new public park along the water and around the lighthouse in late 2011.
Higgins has more recently been working with the U.S. Coast Guard to coordinate capital plans at the Sector Buffalo site around the lighthouse to not only improve public access to the site, but also make it a an Outer Harbor destination point, according to a news release.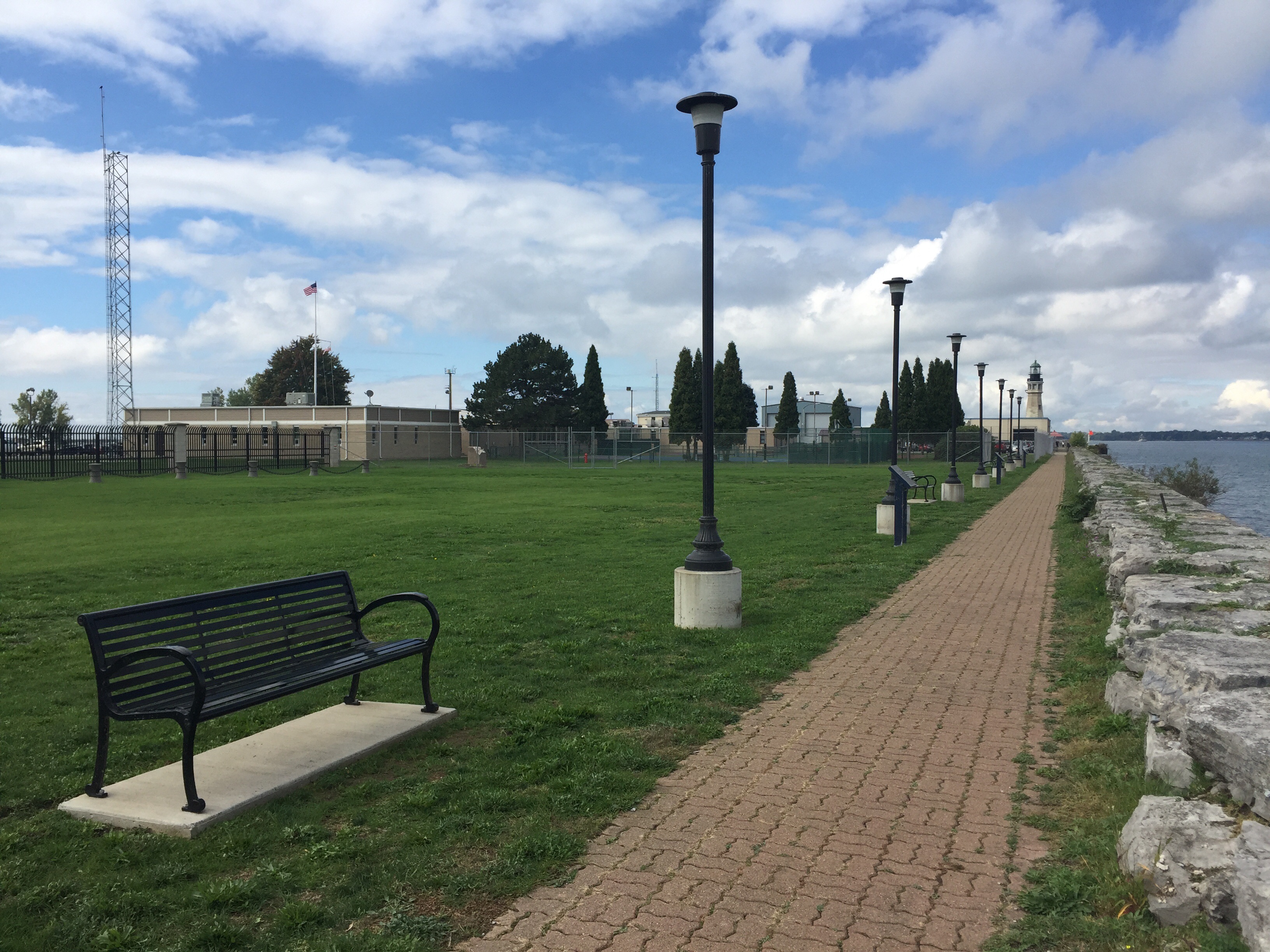 Plans Higgins worked on with the Coast Guard include creating a linear park adjacent to the lighthouse base that would provide views of downtown Buffalo.
The project is being worked on in phases. A short term improvement recently completed in phase one involved moving utilities to accommodate a reconstructed Coast Guard sector site. The second completed phase is an $11.8 million reconstruction of a fueling area and concrete docks at the site.
In the next budget season, Higgins will be working to support funding for Coast Guard plans to reconfigure buildings at the site.
In addition to working on plans for the Outer Harbor's Lighthouse, Higgins is working with the Army Corps of Engineers to coordinate an inspection of the sea wall along the Lighthouse property.