LAKE VIEW, NY -- Across Western New York, communities prepared for Halloween night in a number of ways, but few look forward to this evening more than Kurt Filipiak.
"Going back to when I was young, my Dad always loved to scare the living daylights out of us," Kurt explained. "So I think growing up in a household like that every year, it kind of just passed down onto us."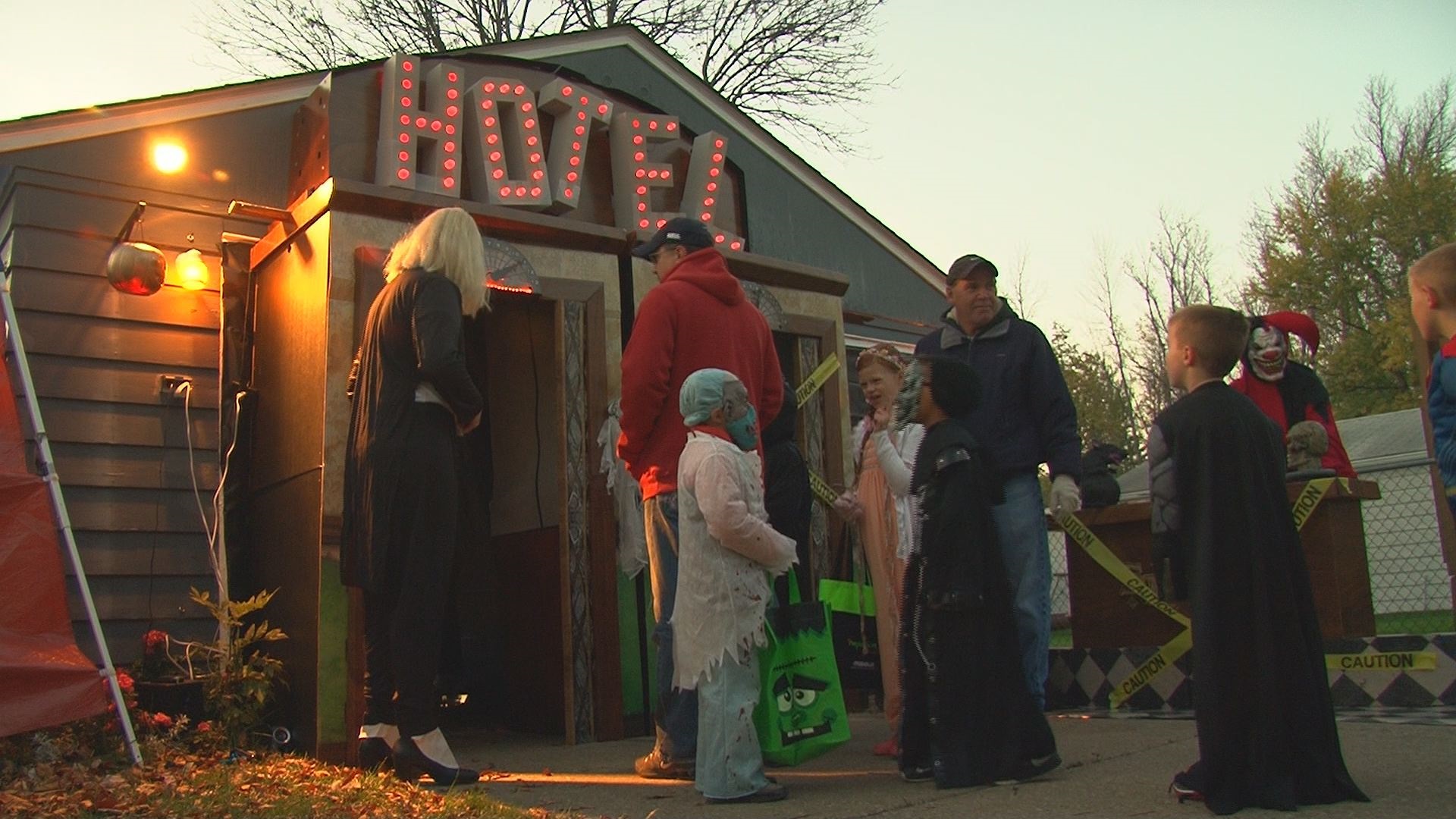 So he's been passing that love of fear and the macabre along to the rest of his neighborhood in the form of an elaborate haunted house.
"We decided to go with a hotel theme. Apparently we're the only ones in this neighborhood that does this, so each year we try to go bigger and better," he detailed.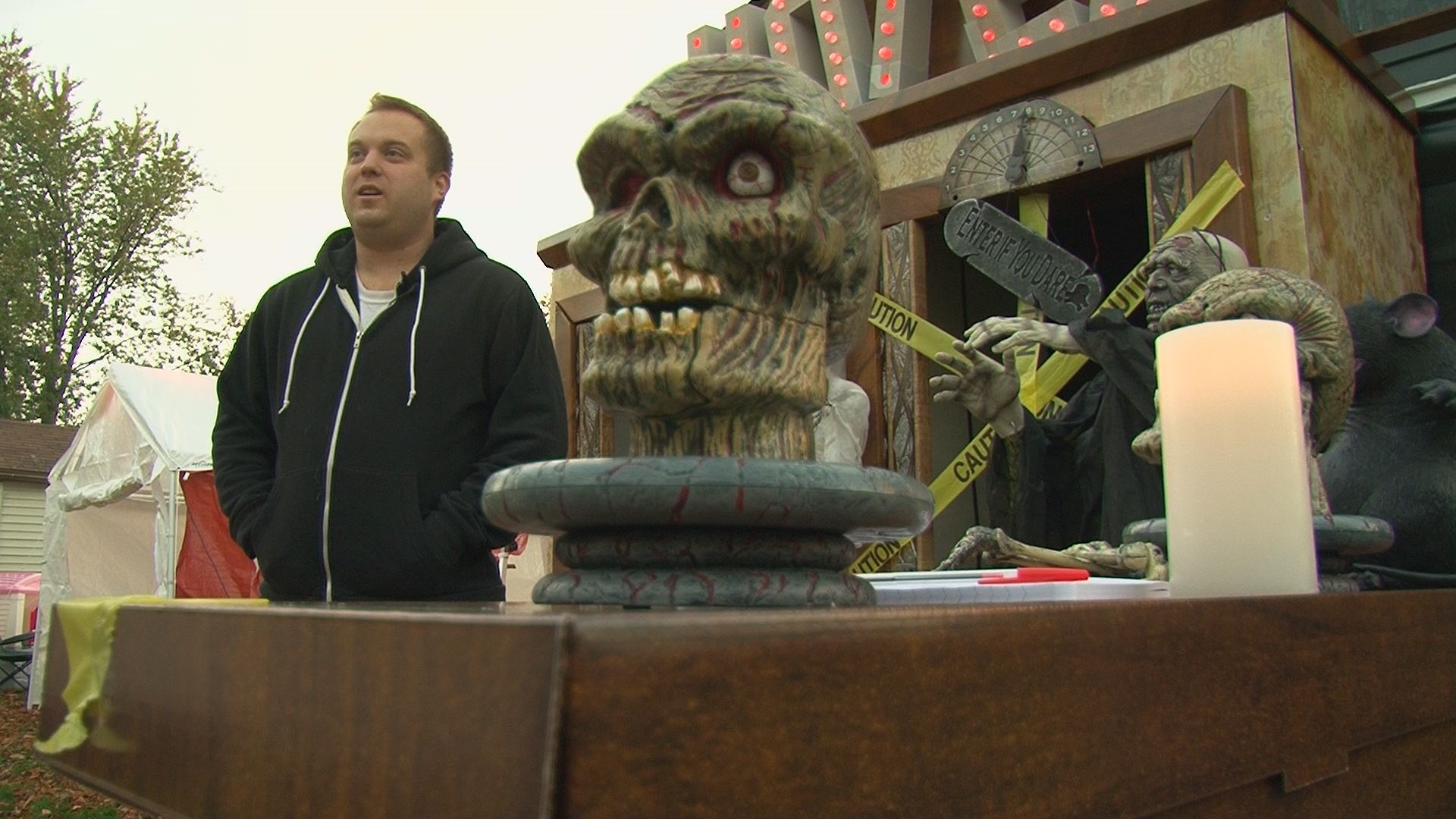 For Kurt, the project is particularly special. He has been putting together a haunted house along with his family and friends for the last 10 years, three in his current Lake View neighborhood. The passion and care taken oozes out of every dismembered head.
"It was awesome but scary at the same time," exclaimed local trick-or-treater Morgan Chapin
Brianna Massakar had a favorite fright. "I really liked Michael Myers," she gushed. "He was pretty cool."
Her friend Alana Schaus agreed. "Yeah," she said, "I screamed so bad."
What he took from his father, Kurt is now passing along to his young daughter who had her own part of the attraction as a character from the horror movie "The Ring". He says she is his favorite scare here.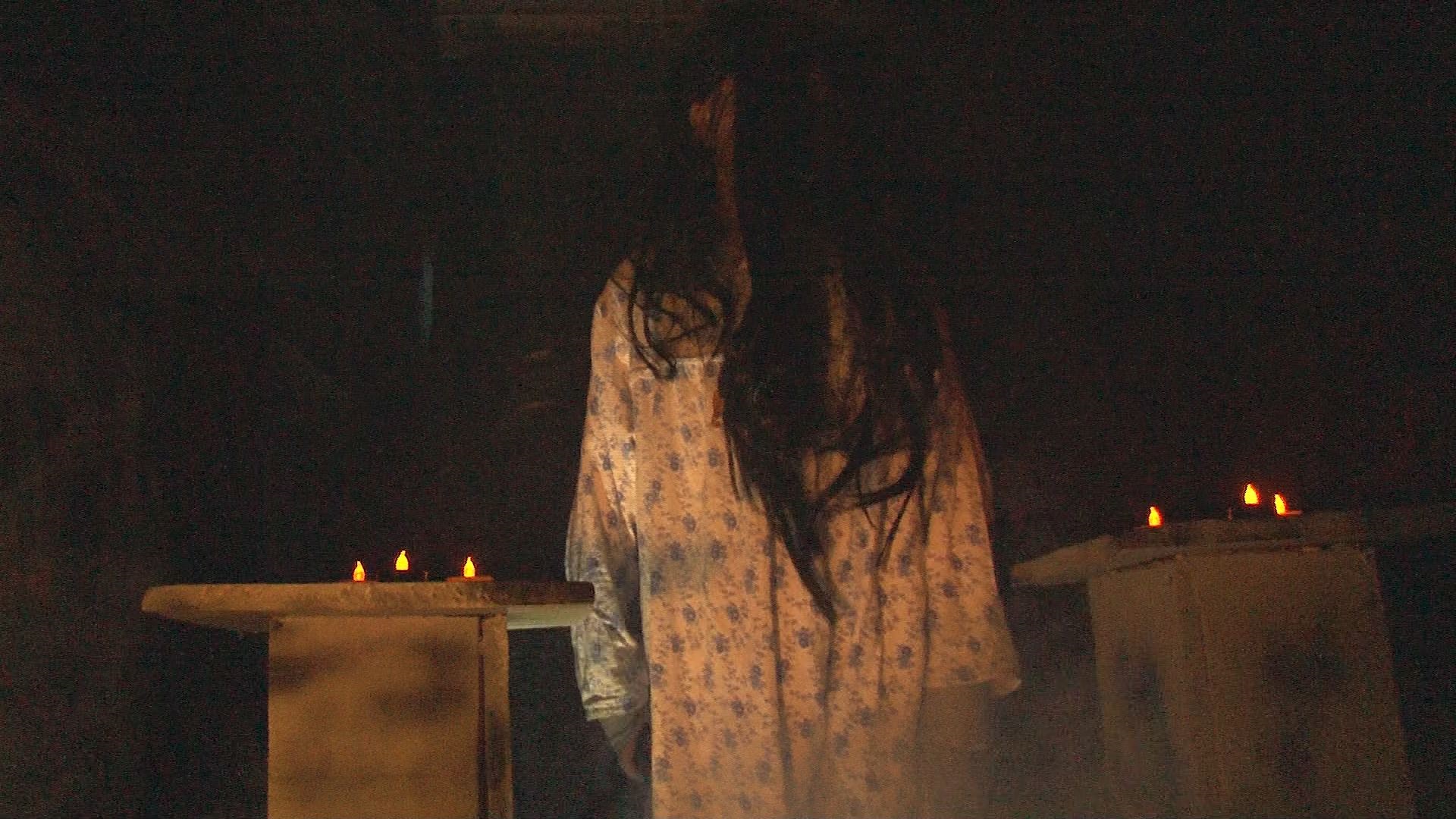 It's about a frightening good time, but also family and community.
"This is why I do it," Kurt proclaims. "There's no better feeling than having kids scared out of their wits and then saying 'thank you' and having a great time. It makes it worthwhile."