Kick off your game day celebration with these two amazing recipes with our friends from the Niagara Falls Culinary Institute: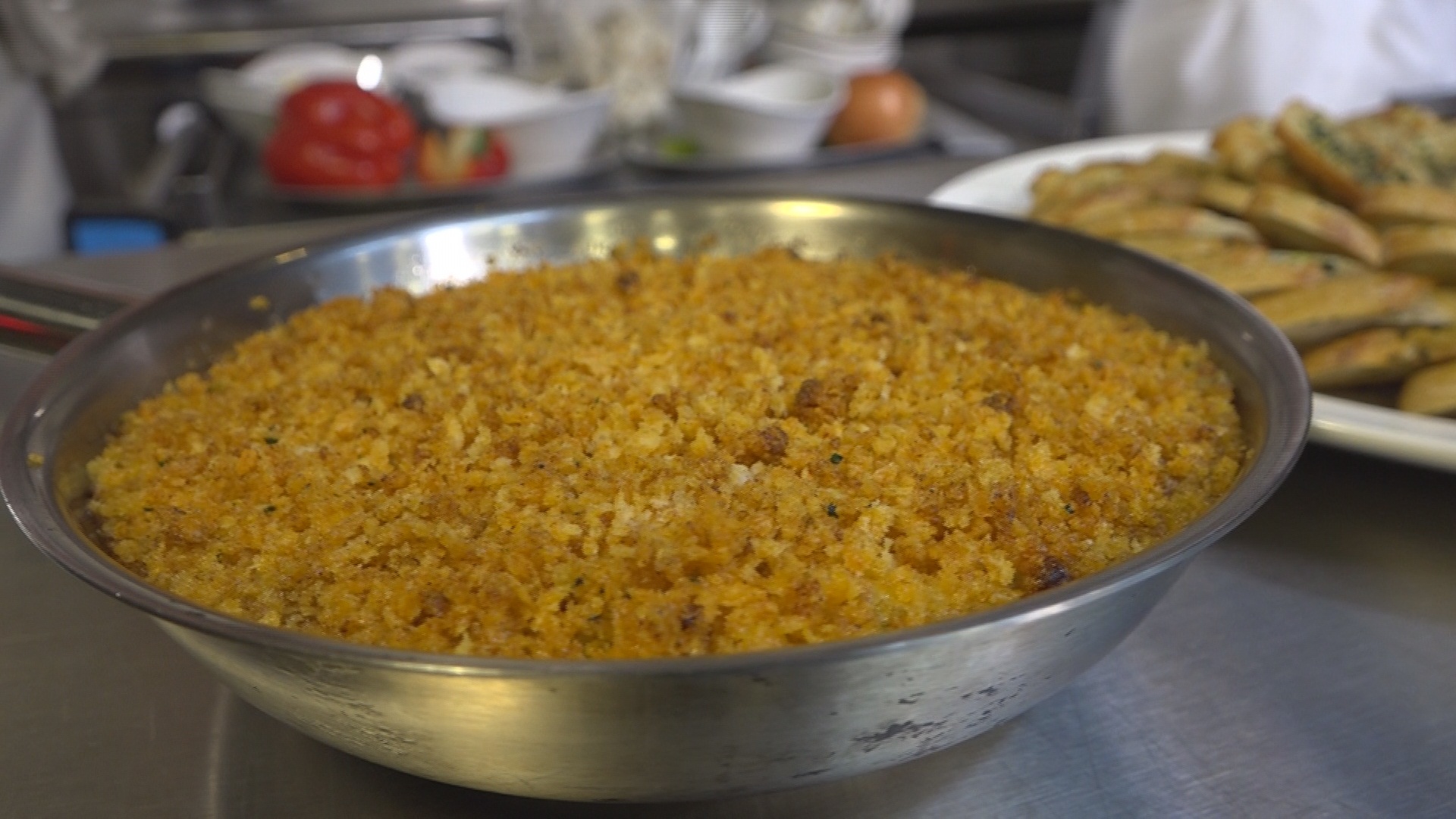 New England Crab Dip
Yield: 12 Servings Prep Time: 30 Minutes Total Time: 1 Hour 15 Minutes
Ingredients:
- 2 tablespoons Whole Butter
- ¼ cup fine diced Celery
- ¼ cup fine diced Red Bell Pepper
- 2 tablespoons finely diced Sweet Onion
- 1 minced Garlic Clove
- 1 cup Mayonnaise
- 2 tablespoons finely chopped Parsley
- 1 teaspoon Lemon Zest
- 1 tablespoon fresh Lemon Juice
- ½ teaspoon Hot Sauce
- 1/8 teaspoon Cayenne Pepper
- 1 pound Jumbo Lump Crab meat, picked over
- 1 cup Panko Style Breadcrumbs
- 4 tablespoons Melted Butter
- 1 teaspoon Paprika
- Kosher Salt
- Pepper
- Crostini, Chips, or Radicchio leaves, for serving

Procedure:
1) Melt the whole butter in a sauté pan on medium-low heat. Add in the celery, red bell pepper, and sweet onion. Continue to cook on medium-low heat until the onions turn translucent (about 5-10 minutes). Add in the garlic and cook for another 3 minutes. Season lightly with salt and pepper. Remove from heat, transfer to a container, and allow to cool completely.

2) In a large bowl, blend the mayonnaise with the cooked and cooled celery, red bell pepper, onion, garlic, parsley, lemon zest, lemon juice, hot sauce, and cayenne pepper. Then, gently fold in the crab meat, season with salt and pepper. Refrigerate for at least 1 hour or up to 12 hours.

3) Meanwhile, preheat the oven to 400 degrees. In a large bowl mix the panko style breadcrumbs, melted butter, and paprika together.

4) Scrape the crab mixture into a 10-inch round baking dish or skillet. Sprinkle with the buttered and seasoned panko style breadcrumbs evenly on top. Bake for 20 to 25 minutes, until golden brown on top and bubbling around the edge. Remove and let cool for 5 minutes before serving with crostini, chips, or radicchio leaves.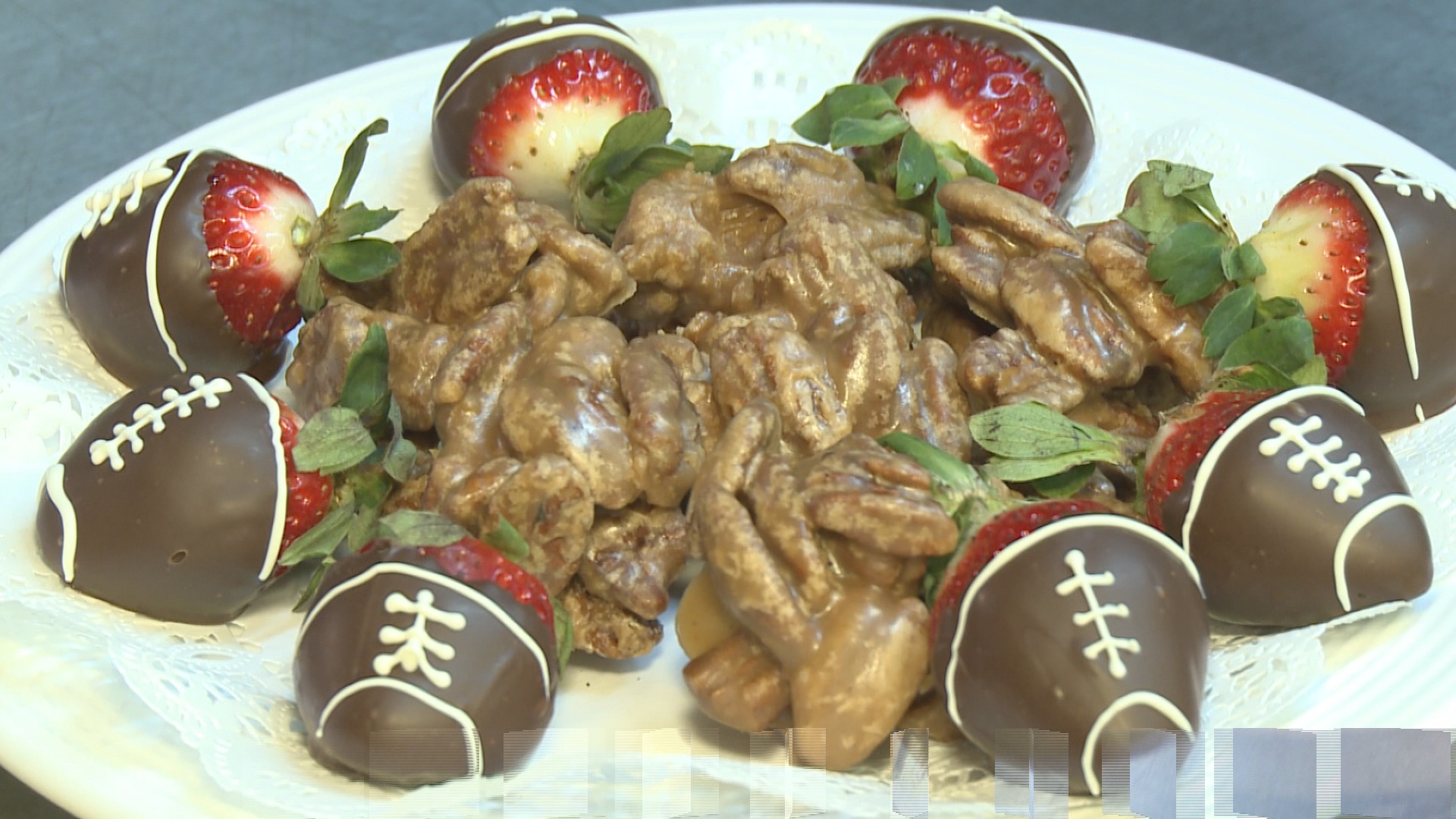 Pecan Chipotle Praline Candies
1 ½ c. Brown Sugar
2/3 c. Heavy Cream
1/8 t. Salt
1 oz. Unsalted Butter
2 c. Pecans
1 tsp. Vanilla
¼ tsp. Chipotle powder
1. Place brown sugar, heavy cream, salt , butter and pecans in a microwave safe bowl.

2. Microwave for 9 minutes on high, stir halfway through.

3. Take out of microwave and let rest 1 minute.

4. Stir in vanilla and chipotle powder, continue to stir 1 minute.

5. Scoop small mounds of praline on parchment or waxed paper lined tray.

6. Let candies firm up and they are ready to serve.