Lancaster, N.Y. – One day after a scathing state report says improper treatment by deputies at the Erie County Holding Center led to his son's death almost four years ago, his grieving father is speaking out.
The last memory Rich Metcalf and his wife have of their 35 year old son, Richard, Junior is of him lying in a hospital bed. His face and body were horribly bruised after being taken from the Holding Center.
"We couldn't believe that was our son. It was just horrible. After that initial reaction, my reaction was who did this, what happened?" asked his father.
In late 2012 Metcalf had been arrested after breaking into a business in Depew.
He had been acting bizarrely and erratically, feeling paranoid.
Taken to the Holding Center, he was described as incoherent and disoriented by deputies, biting and punching and cutting himself.
According to a scathing state investigation investigation, when Metcalf started spitting blood at deputies, they placed a spit mask on him, but in violation of the department's own rules, the mask was tied tightly around Metcalf's face and neck and he was restrained faced down. The state report says the mask was tied so tightly that it had to be cut off Metcalf later.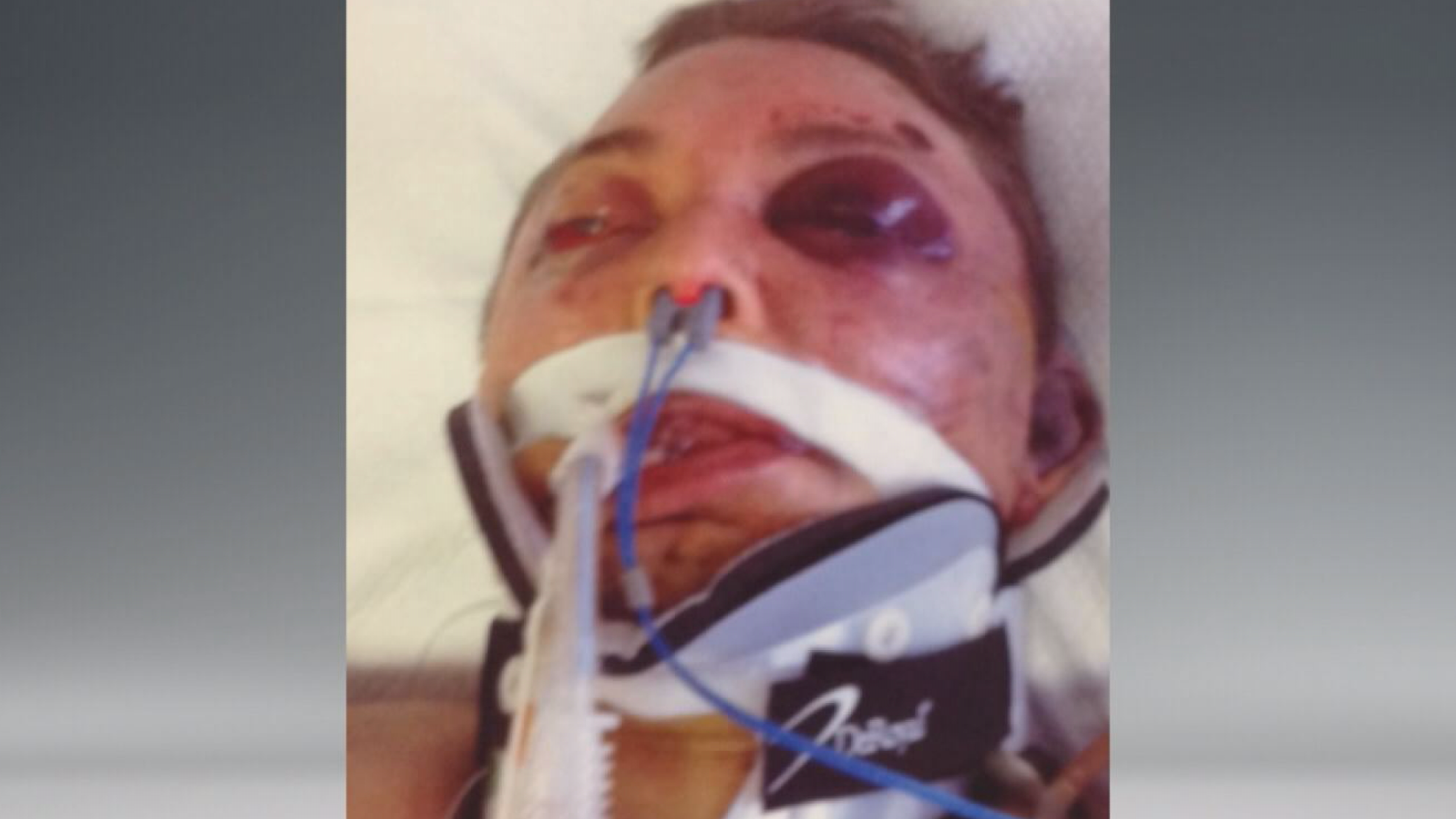 A pillow case was also placed over his head.
The state report flatly rejects a finding by the county medical examiner that Metcalf died of heart failure, and instead says bluntly:
"Metcalf's death was a Homicide caused by the restraint methods used by the Erie County Deputies."
And that report adds that if Metcalf had received proper care his death could have been prevented.
"I guess my initial reaction was thank God that someone is doing their job basically and digging into the information in order to get to the truth. We're just very thankful and appreciative that the report came out and we're grateful that it looks like something may be done," said Metcalf.
Scott Brown: "You filed a lawsuit against the County. What are you hoping to get out of that?"
Rich Metcalf: "At the end of the day, we want the truth. We want to know what happened and why this happened to our son."
Scott Brown: "Are you hoping it can prevent other tragedies as well?"
Rich Metcalf: "Oh absolutely. The one positive thing that could come out of this is that things do get fixed down there. Something's got to change somewhere along the line and it seems like it's been going on long enough."
Scott Brown: Sheriff (Tim) Howard has denied his deputies did anything wrong, if you had the opportunity to speak to him face to face, what would you say to him?"
Rich Metcalf: "That's a good question, that's a real good question. I'm not sure I would be able to take that meeting, to tell you the truth. To be bluntly honest."
Scott Brown: "Because the emotions are so raw?"
Rich Metcalf: "Absolutely."
A few years ago at the family's request, former District Attorney Frank Sedita had state police investigate the case, but did not bring any charges.
Late Wednesday afternoon, the family's attorneys met with Acting D.A. Mike Flaherty to renew that request in the wake of the state report.
One of the attorneys, Tom Casey, tells Scott Brown that Flaherty said he would do a detailed review of the case, and that he hopes to have a decision about whether to begin an investigation within the next few weeks.