JAMESTOWN, N.Y. - A man considered a person of interest in the disappearance of Corrie Anderson in 2008 is now in a Kentucky jail. Ken Anderson is charged with kidnapping, rape and unlawful imprisonment in an unrelated case.
Anderson, 56, lives in Sinclairville, NY near Jamestown. According to Richmond, Kentucky police, Anderson held a woman against her will in a hotel. The woman has not been identified, but a source tells 2 On Your Side, the woman was assaulted by Anderson in the past.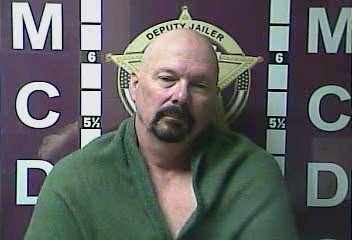 Corrie Anderson was married to Ken Anderson before her disappearance. She was in the process of a divorce after learning Ken never divorced a previous wife.
The family hoped for years that Corrie was still somewhere alive, but that hope has faded. There have been numerous searches over the years for her body. To this day, she remains missing.
Vicki Acquisto, Corrie's mom wants a sense of closure. She was informed about the arrest last week from police. She hopes this will press Jamestown police to get answers about Corrie's disappearance.
"I am thankful that it has happened because he can't continue to do this and have people in fear of him the way he has done in the past. His first wife is still fearful of him, Corrie went through it and now the present wife," said Acquisto.
Corrie had three children, including a young son by Ken Anderson.