TONAWANDA, N.Y. -- Erie County Sheriff Tim Howard is now at the center of a political debate over free speech in the wake of Saturday's Spirit of America rally at Buffalo's Niagara Square.
Democratic Party Chairman Jeremy Zellner is calling on Sheriff Howard to resign because he says it was inappropriate for Howard to speak and appear in uniform at the event, especially because of what Zellner says were the display of confederate flags and distribution of materials from a white supremacist at that rally.
Zellner acknowledges this is an election year for the Sheriff, and former FBI agent Bernie Tolbert has discussed his candidacy with Democratic leaders and issued his own statement criticizing Howard.
Zellner contends the issue is Howard's conduct.
"This is a pattern of bad judgment that he has shown," Zellner said. "I believe also there should be an investigation into whether there were ethics lapses yesterday by the Sheriff by wearing his uniform at such an event supporting a candidate. I don't believe he should have been there representing our community at such an event."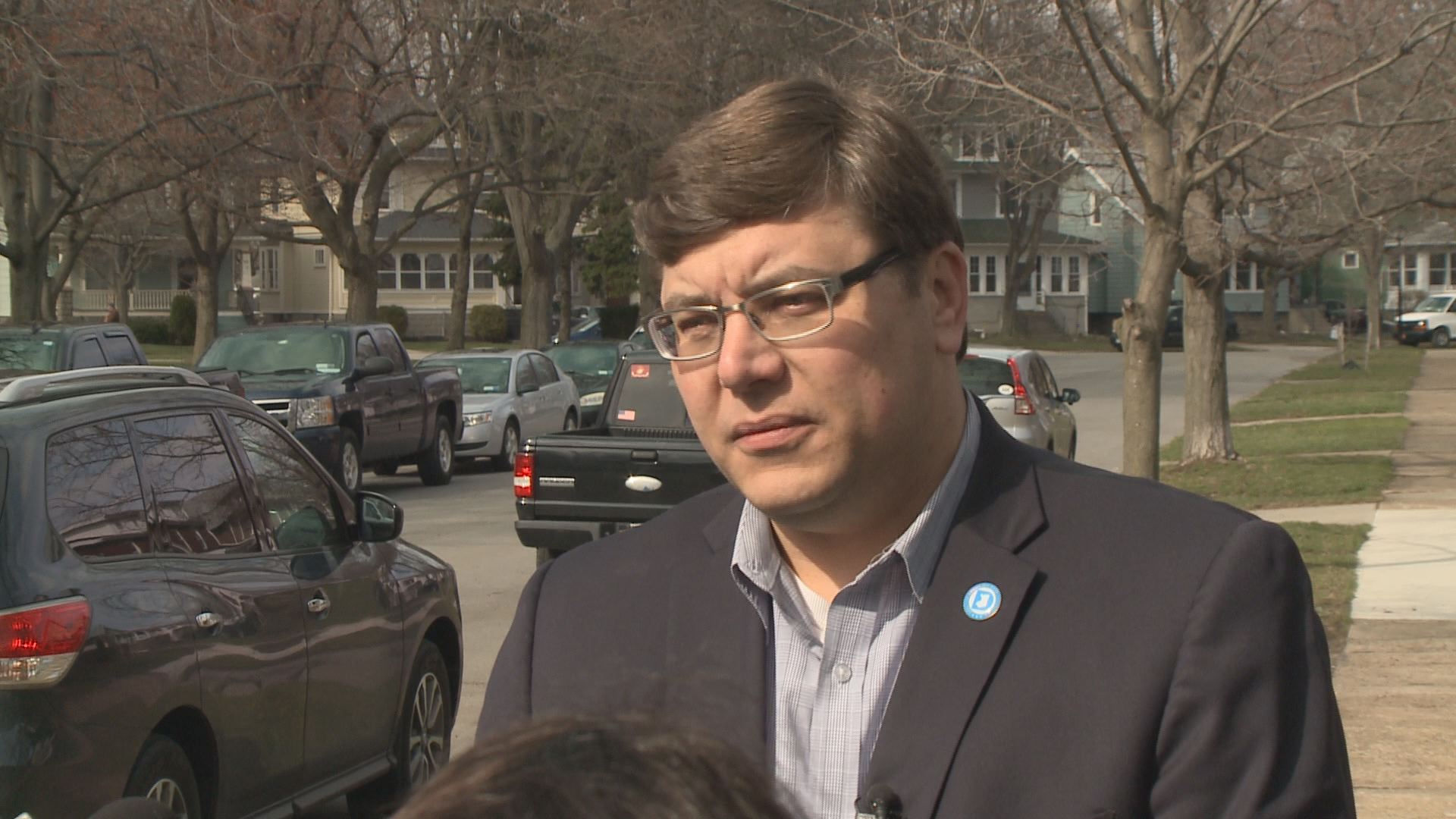 After Zellner's press conference Sunday, Sheriff Howard released a detailed statement, defending his presence and speech at the rally and saying he believes all attendees had a first-amendment right to be there and he wanted to call attention to fixing the country's immigration system.
"What is concerning to me is the democratic chairman, with his ultra-left views, is calling on me to pick and choose which group is protected by the first amendment and which one should be stripped of that right, the Sheriff said. "I don't support a white supremacist's view of discrimination and bigotry as I don't support Black Lives Matter's hate and call for killing law enforcement personnel."
You can read the full statement here: http://bit.ly/2orgVjJ
You can read the Sheriff's full speech at the Spirit of America rally here: http://bit.ly/2oOZjdw
An official statement from Erie County Sheriff Howard by WGRZ-TV on Scribd
Sheriff Timothy B. Howard's Speech at the Spirit of America Rally 2017 by WGRZ-TV on Scribd