BUFFALO, N.Y. -- Western New York Congressman Chris Collins is taking aim at the Medicaid funding system in New York State in the midst of the overall debate in Washington over how to replace the Affordable Care Act.
The former Erie County Executive said at a press conference Saturday that U.S. House leaders are willing to consider his plan to limit state officials' ability to tap counties outside of New York City for what Collins says is $2.3 billion for Medicaid funding.
Protestors gathered outside Saturday's press conference, holding signs showing their opposition to many of Rep. Collins' policies and the proposed replacement for the Affordable Care Act, the American Health Care Act.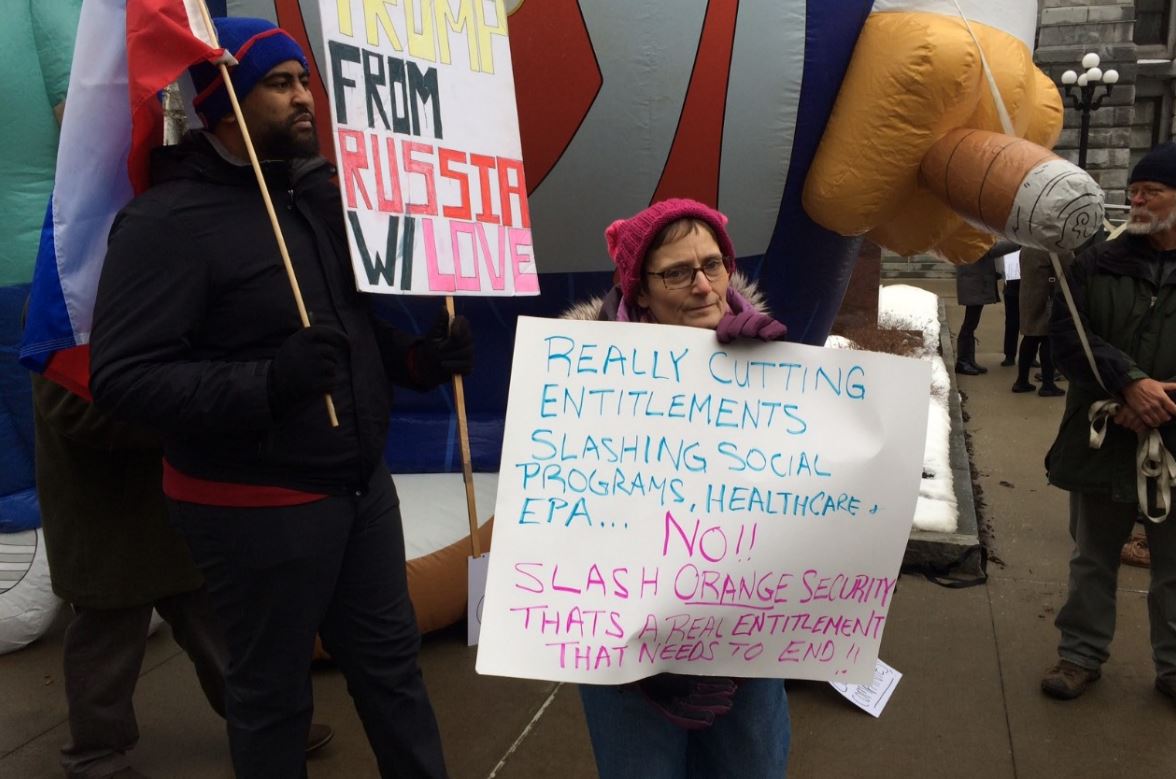 Collins says New York State's Medicaid funding for lower income patients is way beyond other states with an estimated $1,000 burden in property taxes on every homeowner. And he says Albany can figure out how to deal without the county's share.
"It's a 1.5 percent reduction in Albany's revenue," Collins said. "1.5 percent. And I would state again when you look at the billions of dollars wasted in Albany, this would be very easy for them to absorb without any impact on any beneficiary today."
While Collins says he has House leadership support for cutting federal reimbursements to state Medicaid funding derived from counties in the sales tax, the Senate side is still debating how states would be impacted.