DUNKIRK, N.Y. — Chautauqua County intends to file a civil lawsuit against large pharmaceutical companies for damages related to the ongoing opioid crisis, according to a resolution passed unanimously by the county legislature this week.
The resolution, which authorizes County Executive Vince Horrigan to initiate the legal process, does not specify which drug manufacturers the county will sue. However, the litigation is expected to closely mirror action taken by neighboring Niagara and Erie counties, as well as states like Ohio and Missouri. These governments have argued they are entitled to recover millions of dollars in costs associated with the opioid crisis, which can include an increased financial burden on social services and law enforcement.
And they blame drug companies for exacerbating the problem.
Multiple lawsuits across the country have accused the companies of misleading doctors and the public about the addiction risks associated with painkillers.
"We are experiencing this epidemic that is tearing into our families, causing tremendous amounts of expenditures," Horrigan said, referencing foster care costs, public assistance programs, law enforcement and the jail population. "We've decided in this point in time, it's time to join a lawsuit to try to recoup some of the damages, some of the money that's being spent by taxpayers."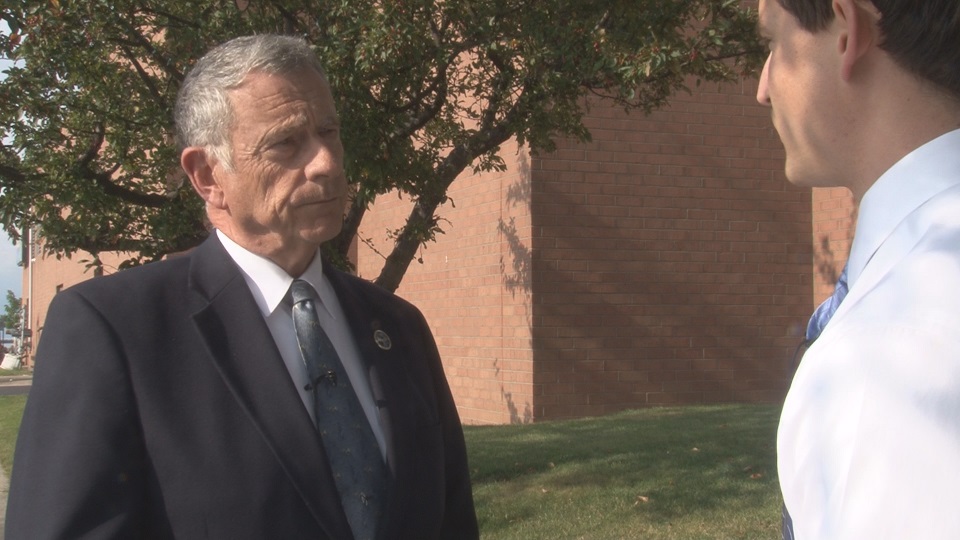 Erie County already filed a lawsuit against 11 drug companies this winter, seeking damages from some of the largest companies in the United States. Those corporations include Johnson & Johnson and Purdue Pharma, which have also been targeted by other local and state governments across the country.
The companies have contended that their products are FDA-approved, arguing they're just as concerned about the opioid crisis and have taken concrete steps to fight the nationwide problem. Many of these lawsuits have been compared to widespread litigation against tobacco companies in the 1990s, but the legal accountability for drug companies in the opioid epidemic is still somewhat untested in the courts.
Kia Briggs, the Executive Director of the Mental Health Association in Chautauqua County, applauded the county's pursuit of a lawsuit against pharmaceutical companies.
"At the very least, I think it sends a message, because of misrepresentation (by drug companies)," Briggs said. "It has impacted our community greatly. It has impacted families, destroyed families, and I hope at the very least, maybe some treatment could be supported if any money is generated from this."
According to the county, the opioid epidemic claimed 21 lives in 2016, well above the state average.
Updated data for 2017 has not been released, but Horrigan said it appears the crisis is only getting worse.
"I'd like to be able to say that we've seen the peak, and we'll turn the corner, but I can't really say that," Horrigan said.
Horrigan added that many advocates and treatment experts in the community urged him to move forward with litigation against the drug companies. The county attorney continues to research law firms, Horrigan said, but the county will not pay any money up front because a firm would work on a contingency basis.
"I've been thinking about this for a couple of months," Horrigan said of the lawsuit. "It's been clear to me that in all of our efforts — whether treatment, law enforcement, judges, legislative action — that as much as we're working hard, things are just not seeming to make progress."