BUFFALO, N.Y. -- When Buffalo Common Councilman Ulysees Wingo raised his fist during the pledge of allegiance at a council meeting, it sparked a conversation. Wingo raised his fist to protest African American cop killings in America.
That conversation led to a handwritten letter sent to the councilman's City Hall office from a person who only identified themselves as "law enforcement."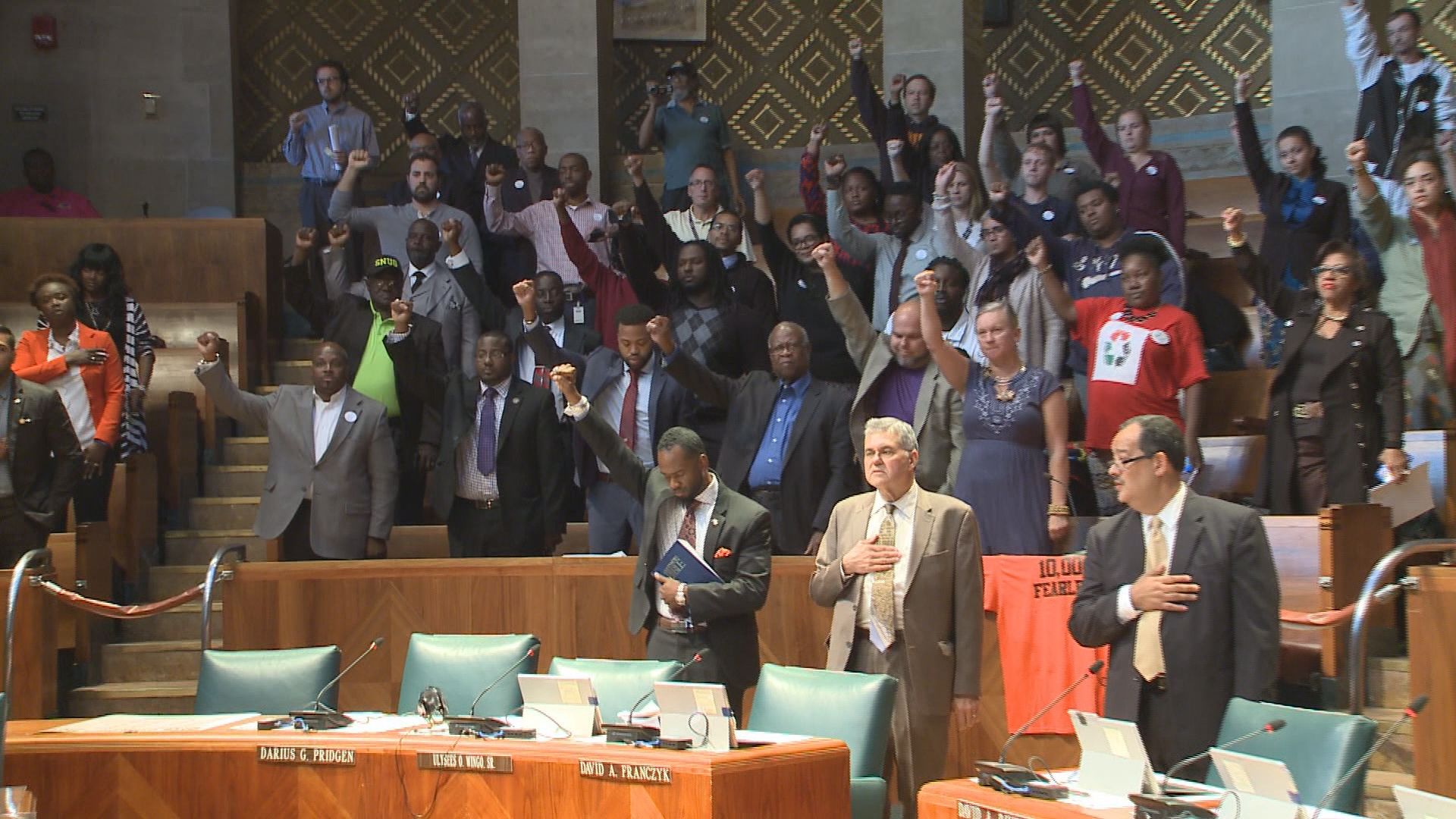 Wingo said he did not read the letter when 2 On Your Side's Claudine Ewing asked.
"I have a rule, and the rule is I will only read one of the 10 negatives letters, emails (I am sent) because I can not fill myself with negativity," he said. "I can not be fueled by hate."
The letter focuses on the hiring of African-Americans over whites. The "N" word is used twice. Although the councilman didn't read the letter, 2 On Your Side's Claudine Ewing referenced a line during an interview.
"'Maybe white people should start shooting and looting when they are passed over for hiring," the line reads.
"That's ridiculous," Wingo said. "This is why I don't read that type of letter."
Later, he said, "I believe if this letter warranted the type of response, I would have a call from law enforcement here in Buffalo, the DA's office, (and) the FBI in Buffalo."
He also said maybe they don't consider it a credible enough threat for a response. However, he is not backing down if it keeps happening.
"When I receive a letter, trust and believe I WILL send it to the appropriate authority to see if it's investigated because I do have a family. Five children and a wife at home."
Toward the end of the letter it says, "Good black people can't stand a N***** like you because it reflects on them while they try to do good on their own."
"Whoever is writing this letter is truly trying to incite some type of dissension, or contention, and it's not working," Wingo said.