BUFFALO, N.Y. -- On Thursday, a Buffalo Common Council member held a drive to help kids get off to school on the right foot with everything they need.
Ulysees Wingo held his backpack giveaway at MLK Park's little library.
By holding it there, Wingo also aimed to help get the word out about free small book exchanges or "little libraries" like the one at MLK Park that can be seen as a resource to spark or fuel a love of reading.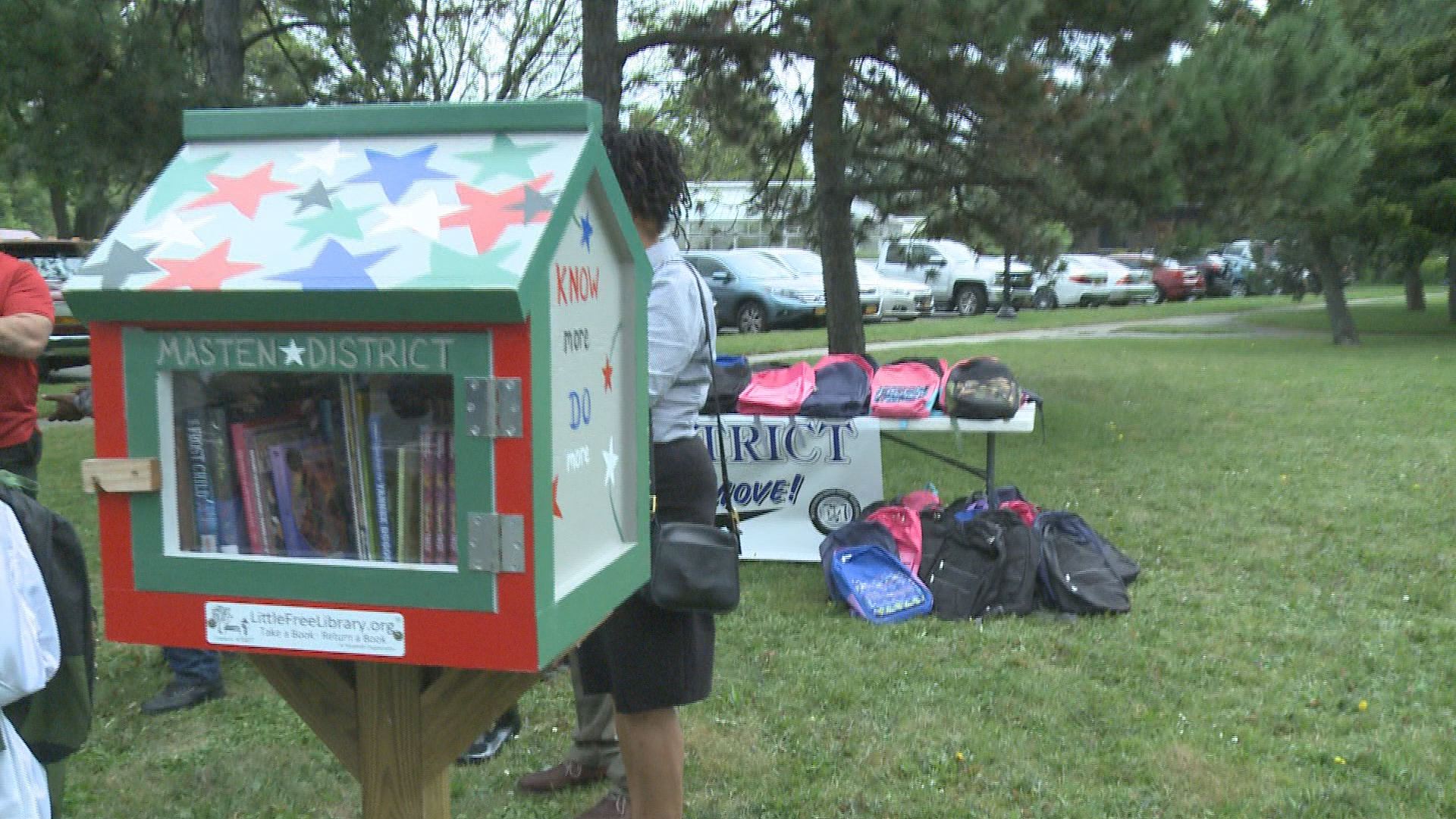 "We have five little libraries placed throughout Masten to give people an opportunity while they're walking by to either grab a book or put a book in," he said. "And it's been so successful so far, because we've had over 200 books given away in the district, and we've only had these libraries up for about two months now."
Wingo's office expected to give away about 150 backpacks Thursday.