BUFFALO, N.Y. -- After a surprise shutout win Sunday against the Patriots, the Bills certainly had reasons to celebrate -- one player decided to bring a celebration to the local community.
The Bills returned home from Massachusetts Sunday after just their second win at Gillette Stadium, which opened 14 years ago in 2002.
Center Eric Wood spent his Monday night at the Wegmans on Amherst St. helping to raise money for students from the Buffalo Hillside Work-Scholarship Connection by cooking up Buffalo's most traditional cuisine. They call it the Chicken Wing 'Throw-Down' for Hillside. It's the third year he's taken part in the event.
"We've done like three different flavors. This year we did a little taste of Kentucky, where I live in the off-season," Wood explained. "Brought the bourbon flavor to it, so we did like a bourbon barbeque and cooked them and then threw them on the grill at the end. They turned out good."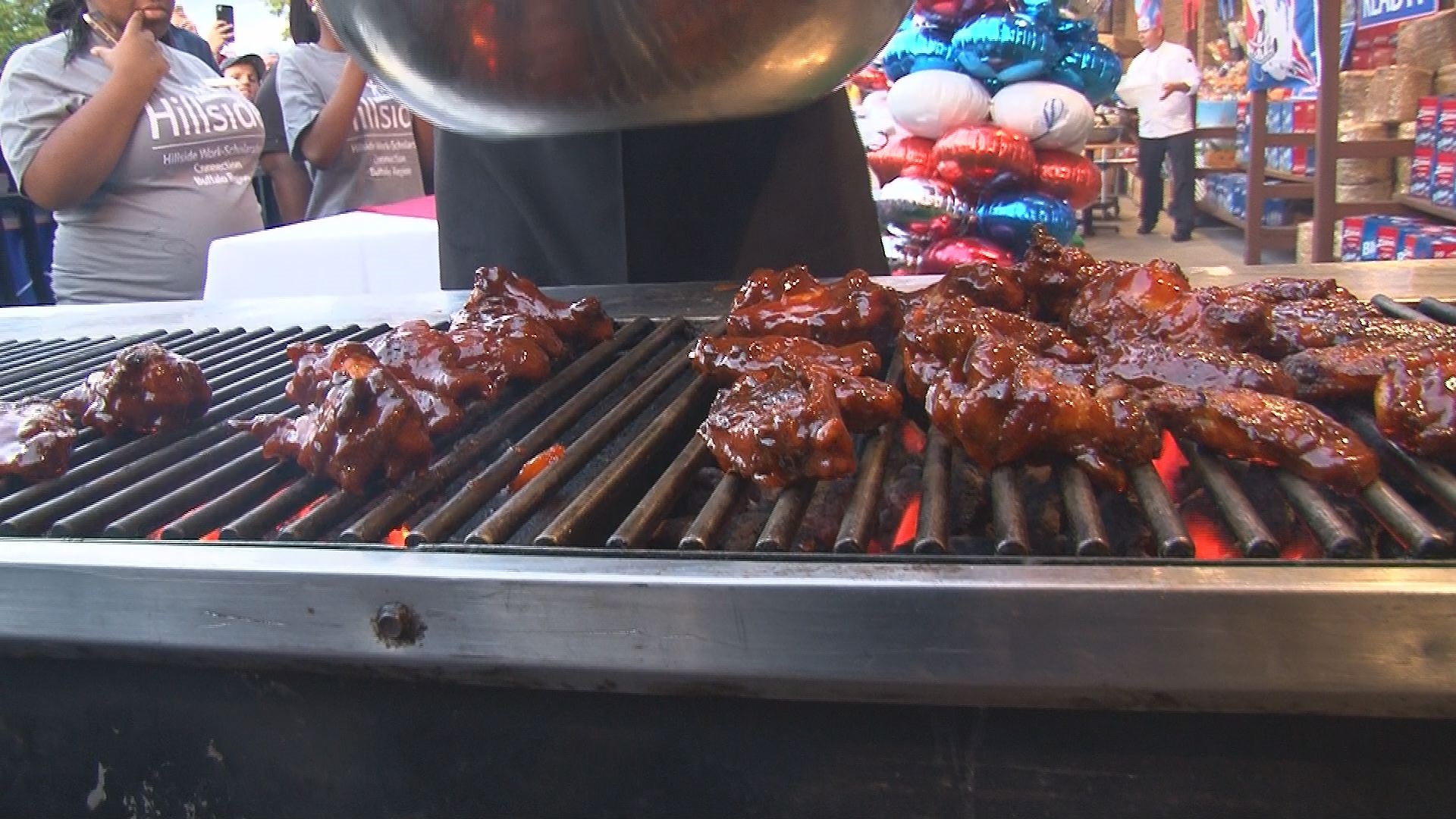 In addition to benefiting a worthy cause, Buffalonians who turned out tonight had even more reason to be excited after the team's two recent victories over the Arizona Cardinals and the New England Patriots.
"I wasn't expecting that at all. I'm happy. Two big wins against Arizona and New England after starting 0-2 is huge," said one fan in between bites of a Wood-prepared wing. Another man declared his faith renewed by the recent results. "At first I was a little skeptical, but now it's looking real good,' he said. "The defense is finally performing like they should be. The offense in on cue. Tyrod (Taylor) is a great quarterback. We're looking pretty good."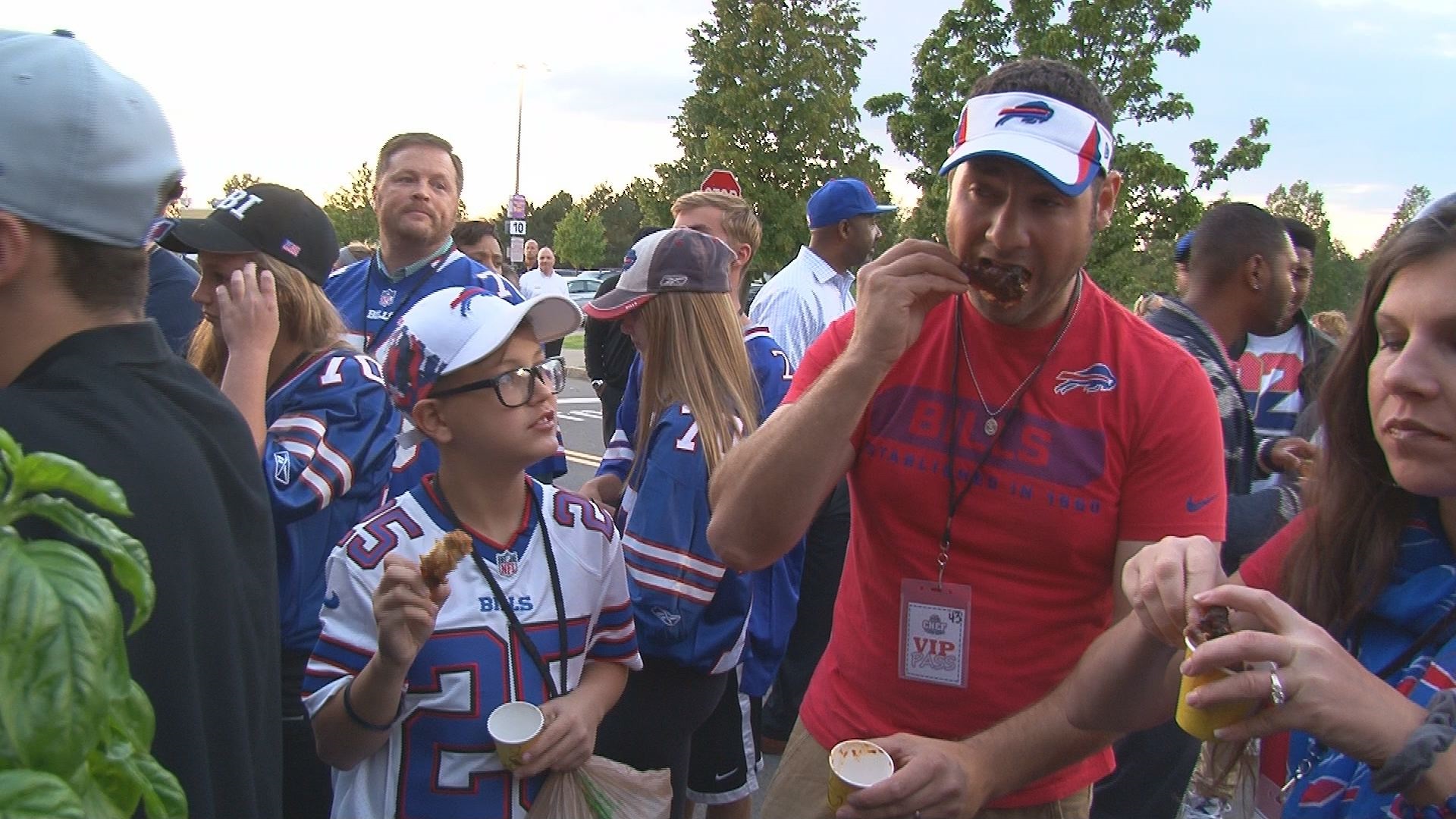 Wood chuckled at the response, appreciative of the support. "Everybody's enthusiastic after a win, that's for sure," he said. "Everyone's been a lot of fun tonight."
"Fun" the area and the team hope continues well after the snow starts falling.