BUFFALO, N.Y. -- The State Liquor Authority is about to crack down on underage drinking in Western New York.
For the next two months, they'll be sending underage "decoys" into bars to see if bars will let them in and if bartenders will serve them.
The "sting" aims to conduct sweeps at about 500 bars, restaurants and grocery stores around New York. At the same time, the New York State Department of Motor Vehicles will be checking for fake drivers' licenses.
The state will be sending in what they refer to as "underage minor decoys." Bars are Chippewa say this is nothing new. After more than 20 years in the business, bartender Daniel Szafran says he's learned what to look for in determining in a patron is of legal age.
"You just look for the warning signs," said Daniel Szafran of the Tap House Pub & Grill. "Maybe they're a little nervous. Obviously, if they're younger looking...basically, just know what the date is. Know that today is March 4. That would be 1996 -- that's their 21st birthday."
Peter Hammerl of the Local Kitchen and Beer Bar said he doesn't think the State Liquor Authority should even have to remind businesses to comply. He said he regularly reminds his staff of common sense protocol when it comes to checking the ID's of and serving patrons. Anyone under 40 at his bar gets checked, he said.
"We should be in a system of every month updating and talking about how we're going to commit to stop underage drinking and letting them in here at all," Hammerl said.
Another way to double check IDs is by using an app. A popular one is the Bar & Club Stats - ID Scanner. Both the Local Kitchen and Beer Bar and Tap House said if they are ever in doubt, apps like this one are quite reliable.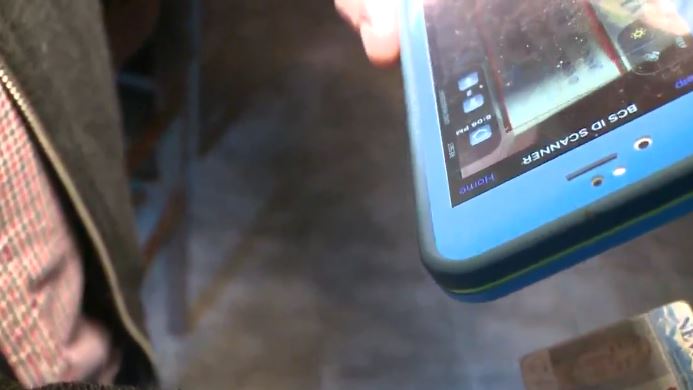 There's a lot at stake for businesses if they get it wrong. Besides potentially losing a liquor license, they could end up facing hefty fees too, if caught selling alcohol to minors. First time offenses are only $2,000 to $3,000, but beyond that are $10,000 per violation.