BUFFALO, N.Y. - For Debra Smith, the holidays have not been easy. The death of her 26-year-old son, Nathaniel, still resonates deeply, a year and a half after he fell victim to the opioid epidemic in September 2015.
Days before his death, Nathaniel Smith had walked out of a hospital in Ohio with an opioid prescription to treat the effects of a kidney stone procedure. In the past, following previous surgeries, Smith had been able to wean himself off the drugs prescribed to him. But this time, he could not.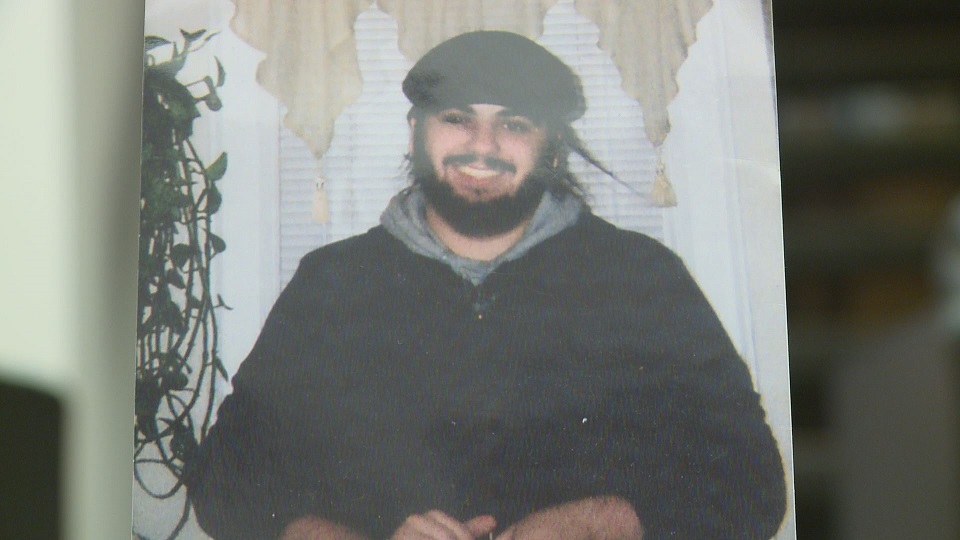 Smith's story is familiar to hundreds of other families across Erie County. The county's Health Department has not released official statistics yet on overdose deaths for 2016, but that number will probably settle around 350 once all cases are confirmed, a significant spike from the year before.
"Our children got caught in a series of systems that just didn't function well," Smith said, "that didn't join together properly in a way to help people once they became addicted."
That broken system is precisely what a series of new laws in New York aims to fix in 2017. The laws, which officially took effect New Year's Day, had been passed by a bi-partisan group of state lawmakers based on the recommendations from a state task force.
The comprehensive measures attempt to tackle the opioid epidemic from every angle by expanding access to treatment facilities and reforming the insurance system to help people struggling with addiction. They include:
-- Eliminating the requirement that forced people to have prior insurance authorization before entering a treatment facility, a move that essentially offers immediate treatment access for people seeking help
-- Limits doctors' prescriptions for certain opioids to a seven-day supply, as opposed to the previous 30-day supply rule
-- Insurance companies must cover overdose reversal treatments like Naloxone (Narcan)
-- Insurance companies will need to cover costs of a five-day emergency supply of withdrawal medications
-- State-approved insurance companies must use the same uniform system when they make decisions for people seeking help with substance abuse disorders
"l think there are going to be a lot of lives that are saved," Smith said, "as people find out that it's easier to obtain treatment. They'll seek treatment, and they won't be so easily discouraged."
Anne Constantino, the President and CEO of Horizon Corporations in Western New York, was a member of the state task force that made the recommendations to the state legislature. She is particularly encouraged by the measure that allows for more immediate access to treatment services, since the prior insurance authorization has often been an enormous barrier for people.
Before this law took effect, a person seeking access to a facility without prior authorization from the insurance company may have had to wait a few weeks. Many people struggling with addiction, however, cannot wait that long for help.
Now, a person without insurance approval could still immediately check into a facility for at least a minimum of 14 days.
"That's a huge change, and very important for families as they're seeking help for their loved ones," Constantino said. "Because when someone finally says I'm willing to get help, we need to move on that as quickly as possible."
State Senator Rob Ortt (R-North Tonawanda) sponsored and co-sponsored the series of bills as a chair of the Senate's task force on the epidemic.
He said he expects the legislature to continue searching for ways to improve the system. However, he's optimistic that these new laws in 2017 will not only expand access to treatment, but also limit the potential for people to abuse prescription medication with the new 7-day limit.
The laws also require doctors to receive more training on opioids.
"I think it's important we see how these laws work and what effect they have," Ortt said. "It's gonna take time. It might take two or three years to really start to see the impact, but we're obviously going to continue to monitor it."
Dr. Gale Burstein, the Erie County Health Commissioner, also praised the laws, but said there could be some unintended consequences that will require close attention. For example, the state will need to make sure people are not abusing the emergency five-day supply for withdrawal medications.
But overall, Burstein sees the laws as a positive for Erie County, which desperately needs help in fighting its epidemic.
"It will help people who are addicted, so they can get to a point where insurance won't be a barrier," Burstein said.
Smith, who also serves on the Erie County Opiate Epidemic Task Force, said the new laws indicate that state officials have started really zeroing in on the problem.
She continues to fight to break down the stigma of addiction, by urging people who need help to go out and get it.
"There are options and opportunities every day," Smith said. "Every time they're breathing, they have another opportunity at recovery."
There are two upcoming Narcan training sessions: Jan. 4 at 6 p.m., at the Fire Training Center, 3359 Broadway in Cheektowaga, and Jan. 7 at 1 p.m., at Genesis Center on Seneca St in South Buffalo.